💛💚Our Tree of Life Suncatcher refracts light from the sun to create stunning rainbow light spots and patterns!💜🧡
These beautiful and sparkling crystal hangings are handmade by my grandmother and I hope they light up your day!
This crystal wind chime will bring sparkling rainbows to your garden, patio, sunlit window, or hang it over your garden tub.
I do not add any artificial sparkles to my photos! All of my photos are taken with natural sunlight, and the sparkles are from each creation.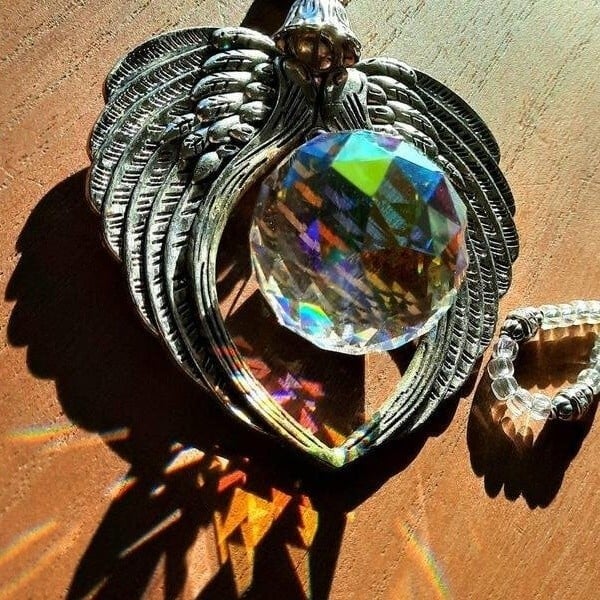 This is a pair of beautiful zinc alloy angel wings with a crystal ball sun catcher hanging in the middle. Then the sun is shining through the prismatic ball reflects rainbow into the room.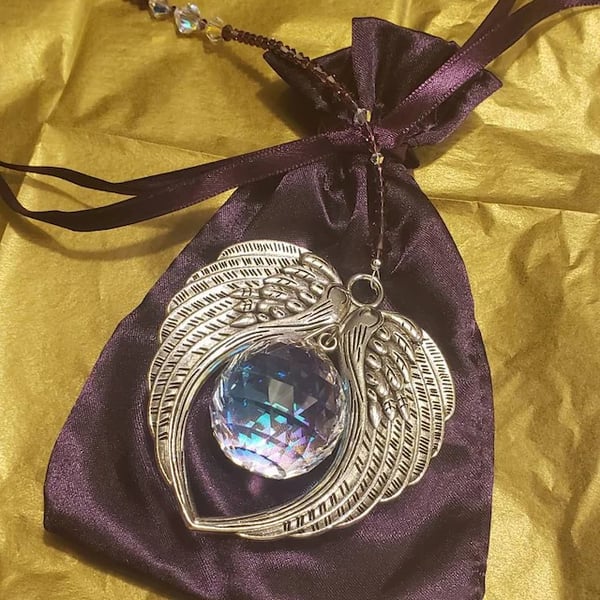 💕 It is regarded as a remembrance of loved ones and a symbol of angels.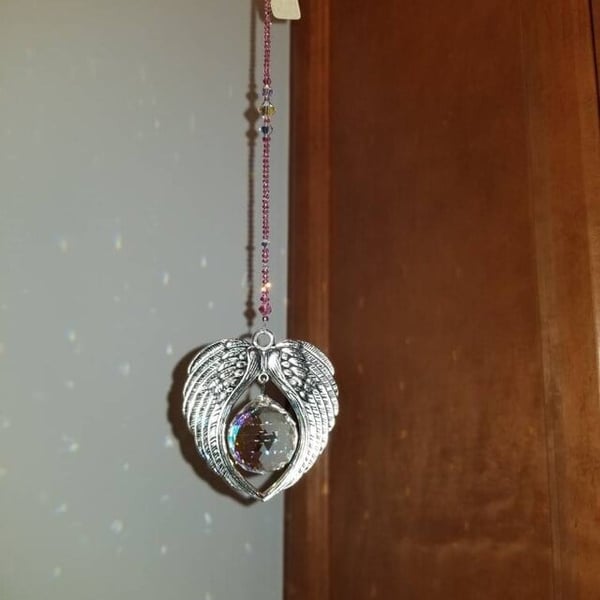 💕This ANGEL WINGS Crystal is so beautiful, please put it in your home to commemorate your loved ones. A meaningful decoration to commemorate those relatives who unfortunately are no longer with us.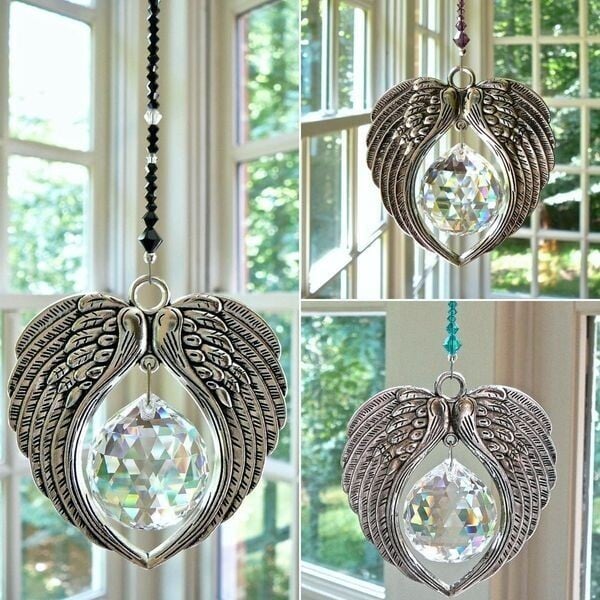 THIS IS A SPECIAL WAY OF COMMEMORATING
We often miss our lost loved ones, which makes us feel lonely. We pin our thoughts on our ANGEL WINGS Crystal , which makes us feel that they are by our side.
Wings: 2.56 inches wide x 2.56 inches long

Ball: 1.2 inches

​Drop: 9 inches

​Total length: 11.9inches