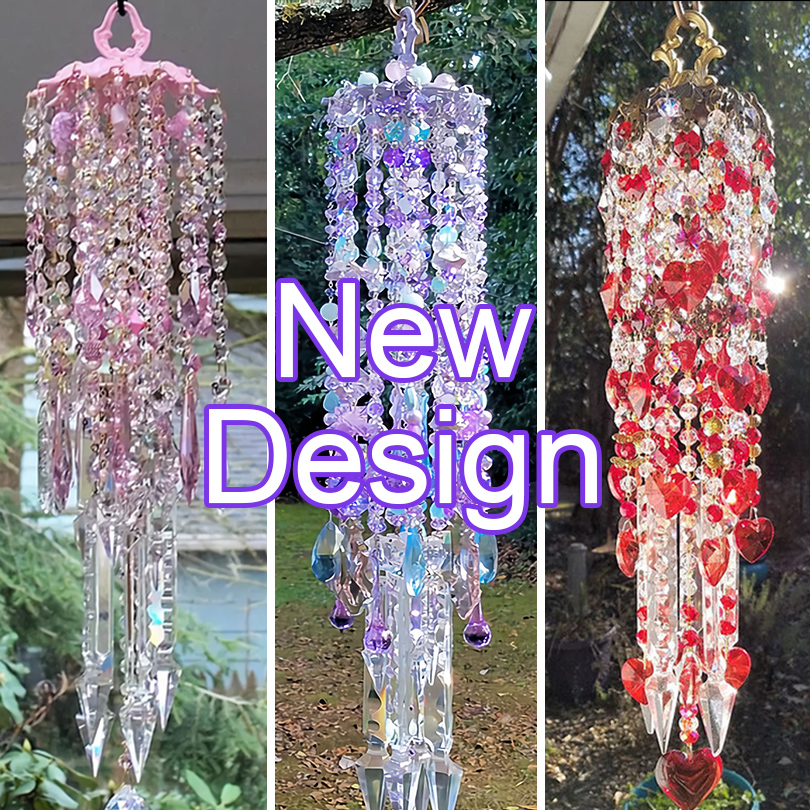 Do you like to shine? Your yard will be more dazzling because of it.
When the sunshine comes in the morning, my room is filled with beautiful aurora!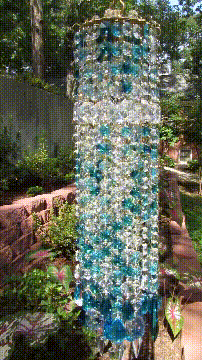 EXPERTLY CRAFTED BY HAND - Our wind chimes are carefully constructed by hand using reliable, high-quality materials.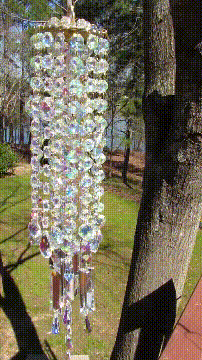 FUSS-FREE ASSEMBLY AND CLEANING - Each of our wind chimes are easy to assemble and hang, making them great gifts for just about everyone. They're also designed to for hassle-free cleaning, ensuring your decor looks as good in a few years as it did on day one.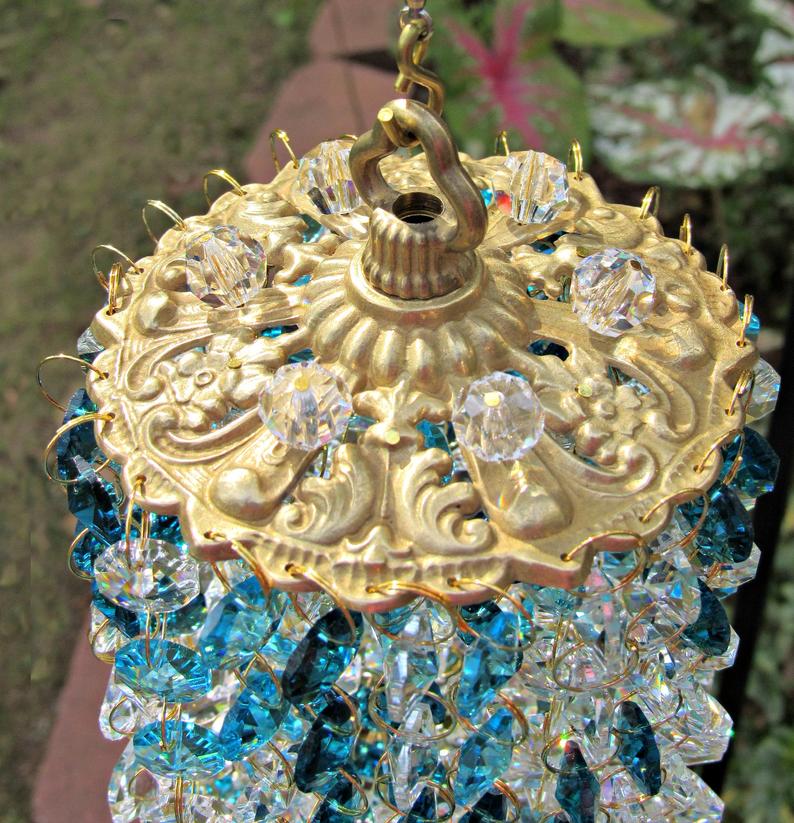 MAKE NEIGHBORS JEALOUS - We only sell unique, stunning wind chimes that are truly different from what traditional retailers stock. That means this item makes a standout gift for family and friends--or a perfect addition to your garden, patio or lawn.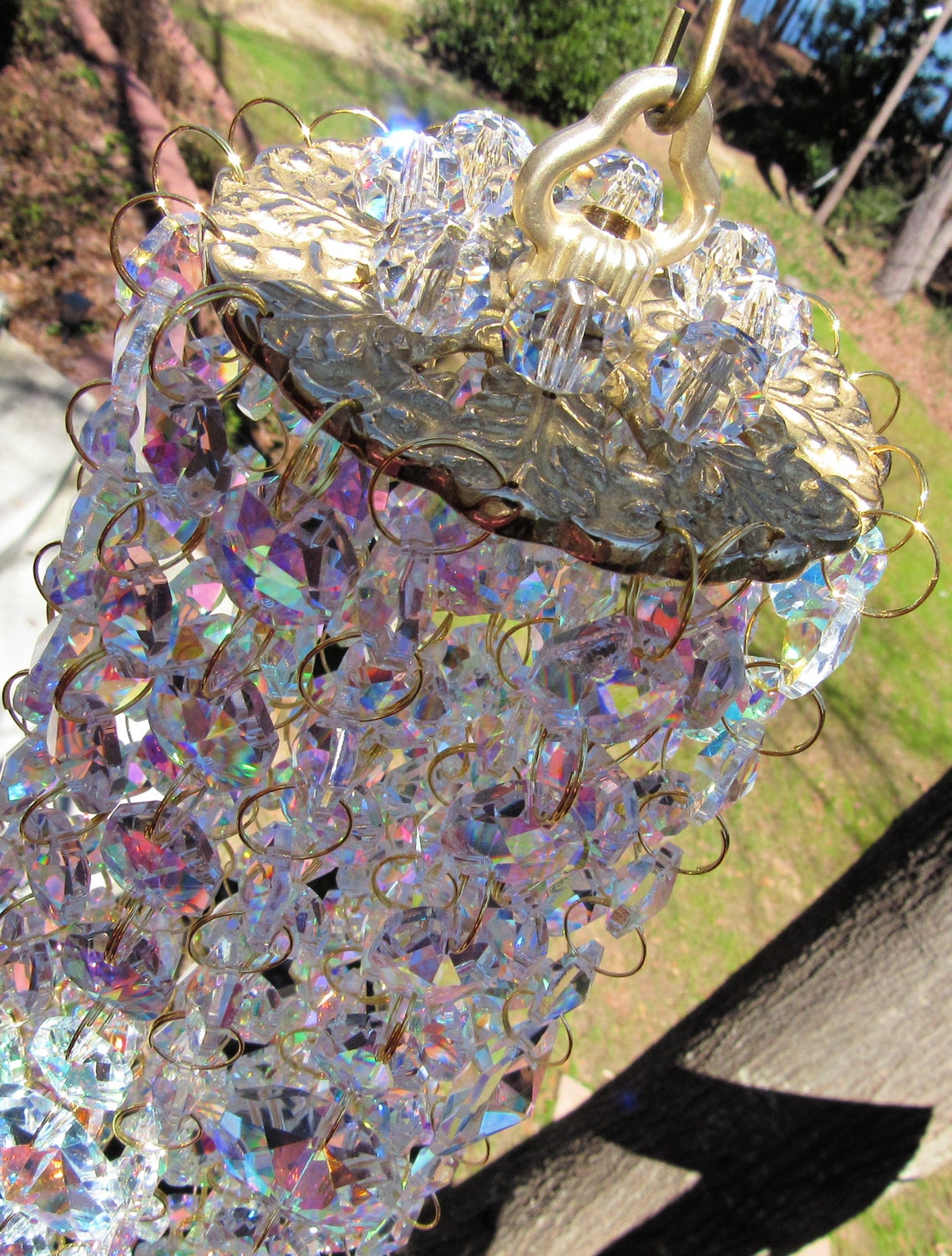 This crystal wind chime will bring sparkling rainbows to your garden, patio, sunlit window, or hang it over your garden tub.
Customer Feedback
Tracy: Mar 20, 2021
Absolutely beautiful. I have purchased several pieces from this shop and everyone is superb. I recommend this shop to everyone. you will not be disappointed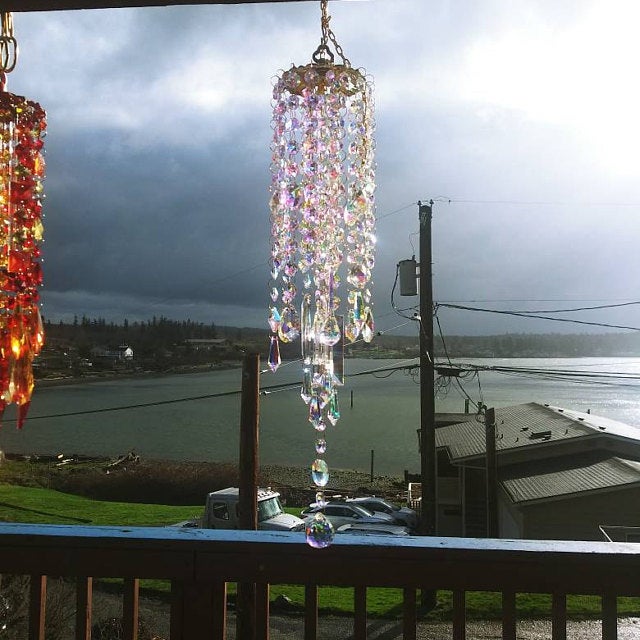 Jennifer: Mar 14, 2021
It's absolutely stunning, the picture doesn't do it justice. The shipping was quick and well packaged, and the workmanship superior. It love it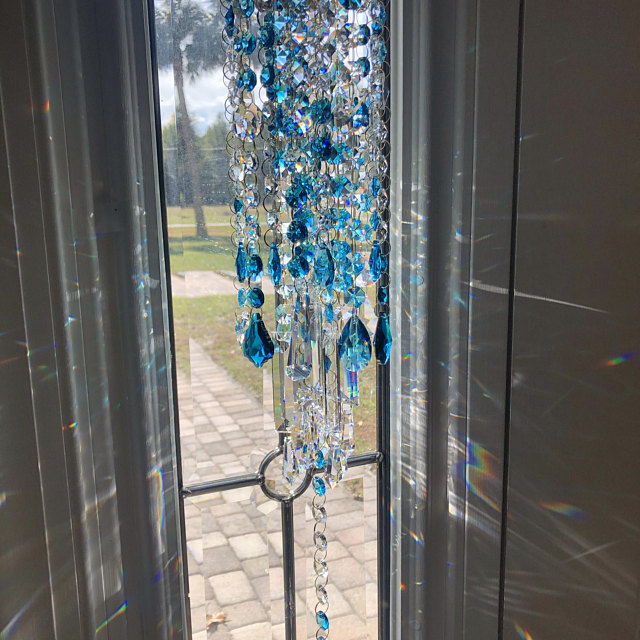 Margie160:Mar 21, 2021
Beautiful windchime! All the colors of the rainbow flash across my patio!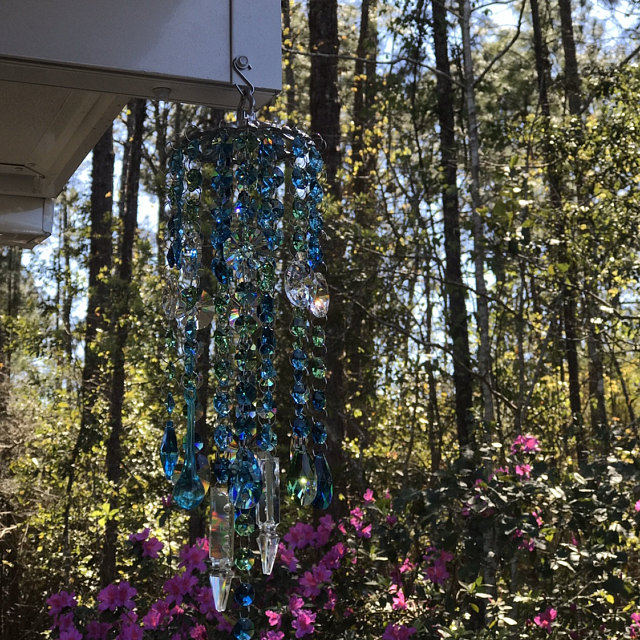 Nett86:Mar 14, 2021
It's beautiful! My second purchase! The colors change if you look at it from different angles.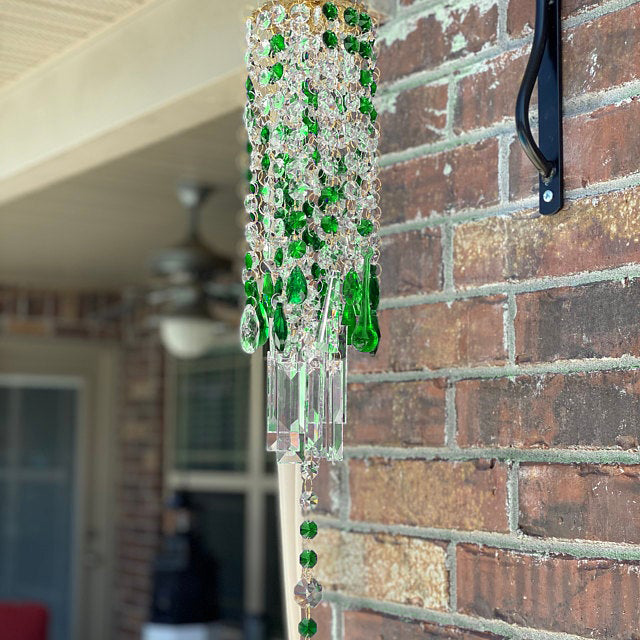 Heather Dubin-Brians: Mar 28, 2021
There are seriously no words and even worse, no photo that can adequately express how MAGICAL this creation is. There is nothing like walking into my kitchen and it's just BURSTING with rainbows. I want one of these in every room in my house! 💖✨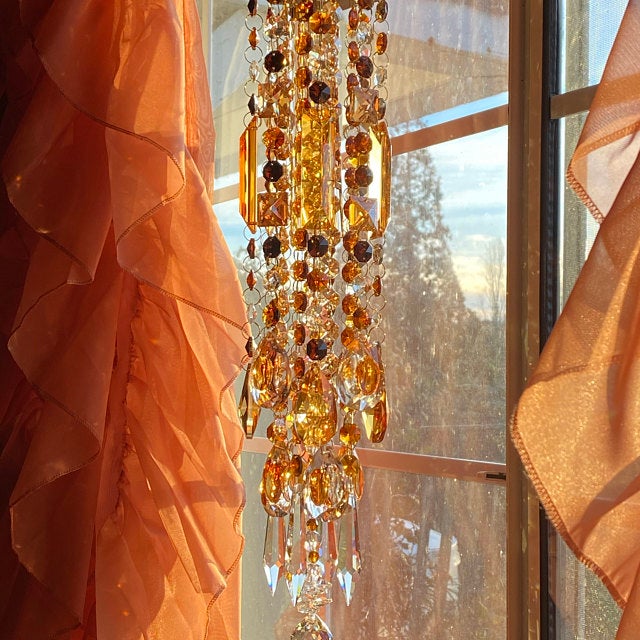 Each piece is handcrafted and due to the complexity of this design the production period is about 1-2 weeks.Logistics transportation 10-15 days.
We would greatly appreciate your patience and understanding as we work to meet demand while ensuring that every piece meets our high quality standards.