I was desperately searching for a solution that would allow me to hike with my daughter who rides a 24-inch bike. I decided to test this product.
Great! Very nice and my daughter is very happy.
—Lalga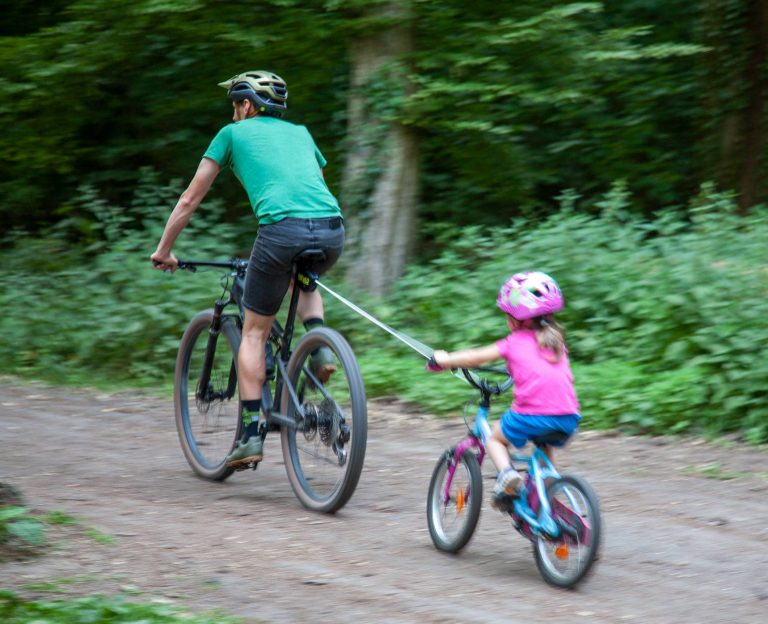 The Bike Towing System Child Retractable allows you to tow the child for the climb. The child and the adult keep their steering and can go against bumps or puddles.
The idea is to help the tractor only when it needs it.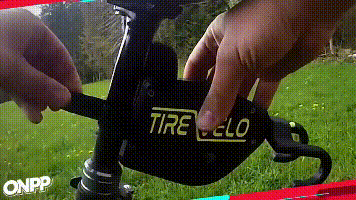 You can use a couple of tubes and rope to tow the kids to the top. Perfectly good solution. These are not meant to tow the kids around the neighborhood. Some parents are trying to use this like tag along bikes never detaching rope, don't be that parent.
The bicycle tire is a spring loaded coiled box mounted behind the seat post and under the seat. Placed this way, you can tow a child's bike. Inside there is a thick round elastic band with a double hook at the end to hang under the hanger. Much more enjoyable to use and much safer.
Once the elastic band is stretched, the distance between the two bikes is a maximum of 2.50 m. The right distance allows for safe, precise riding.The elastic band provides good comfort in use and the child will not complain about bumps. When you tow, you will inevitably feel the weight of your offspring, but nothing that can't be overcome.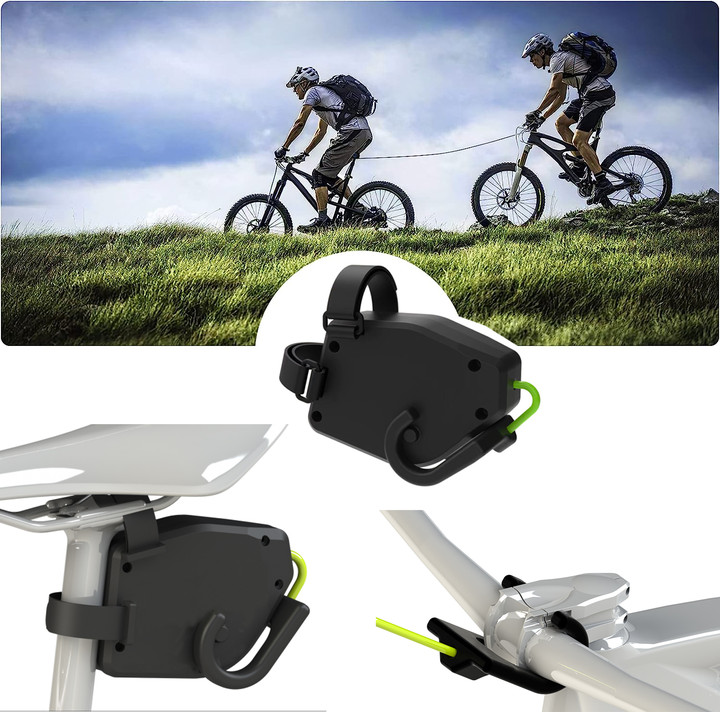 IDEAL FOR TOWING YOUR CHILDREN BY BIKE AND NEW!!! ADULTS TOO
Very smooth towing, no jerking thanks to elastic connection
Installed in 30sec on towing bike / 5sec on towed bike
Very light and compact: fits in a large pocket or backpack. Weight 280gr/size 15x10x7cm
The child can attach it to the towed bike. It can also be detached on its own.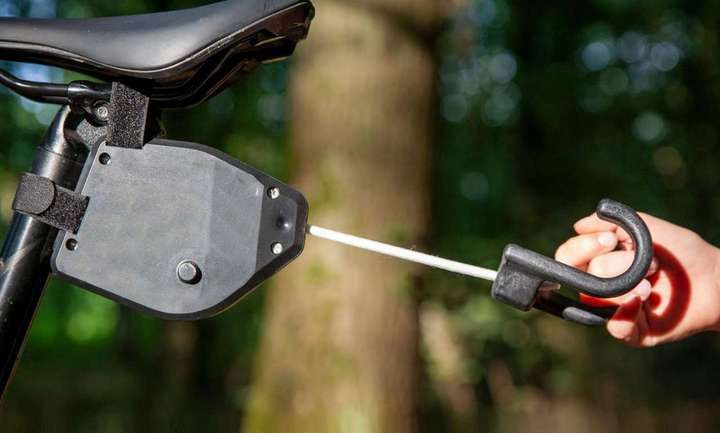 Include :
1 spring-loaded reel box
2 Velcro straps for quick attachment to the seatpost
1 heavy-duty elastic band, 2.50 m long and taut
1 double hook for attachment to the handlebars of the towed bike.
XL BICYCLE TOWER: 90 kg towing limit