If your heart beats true for the red, white, and blue, Giant Patriotic Bunting is sure to make your heart swell with pride!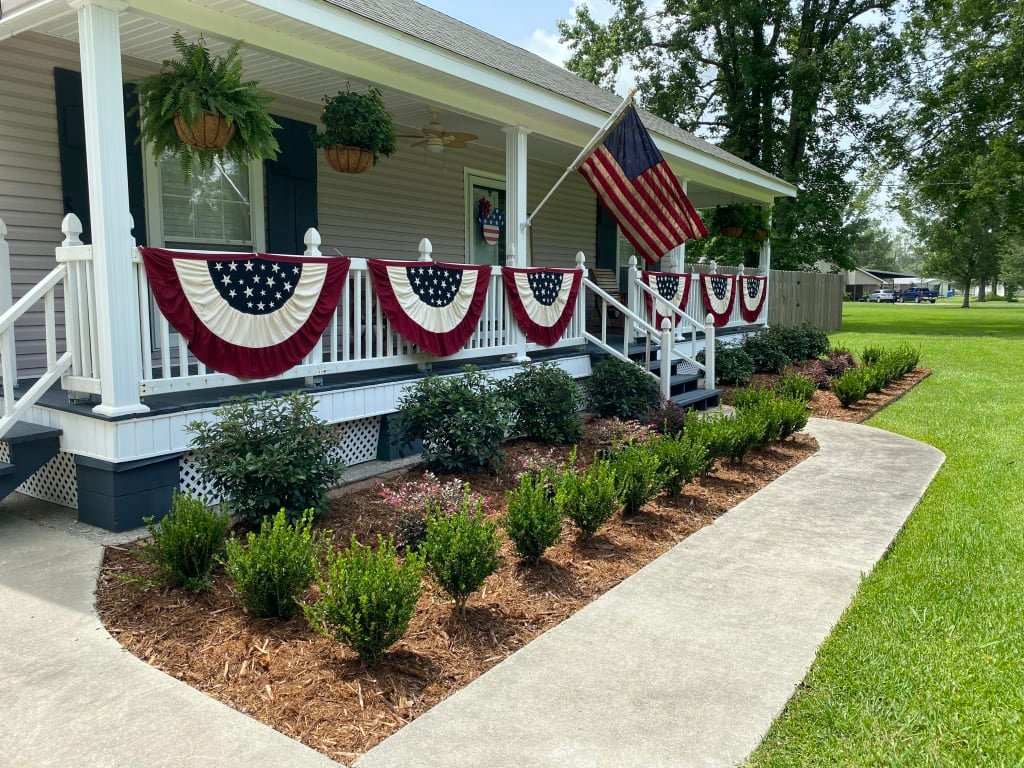 With red, white, and blue stripes, this poly-cotton decoration is strong and durable like canvas and is reinforced by canvas along the straight edge. Reminiscent of the American flag, bunting is a must-have for your 4th of July, Memorial Day, and Veterans Day decor!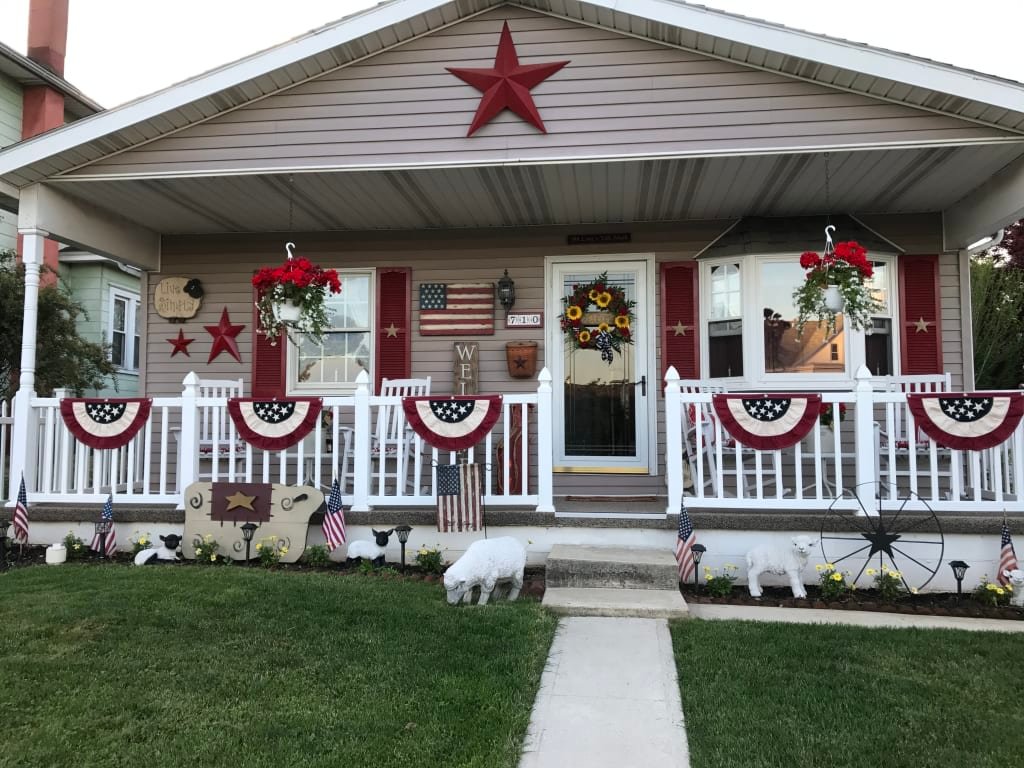 The blue stripe of the 4th of July decoration is covered in mini white stars, just like the grand old flag! String it up by the brass grommets along the eaves, porch railing, or ceiling — they're rust-resistant for outdoor use.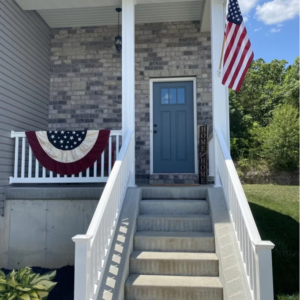 [Double-Sided Patterns ] Patriotic Stars and Stripes us Flags pattern on both sides. Withstand heavy rain, winds, or the scorching summer sun, not easy to fade, suitable for outdoor use.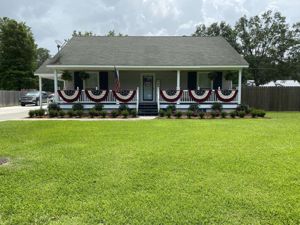 [ Easy to Hang ] The American flags bunting has 3 brass grommets for easy hanging in your home, outdoor yard, balcony, front porch, garden, patio, deck, fences, windows, commercial store, etc.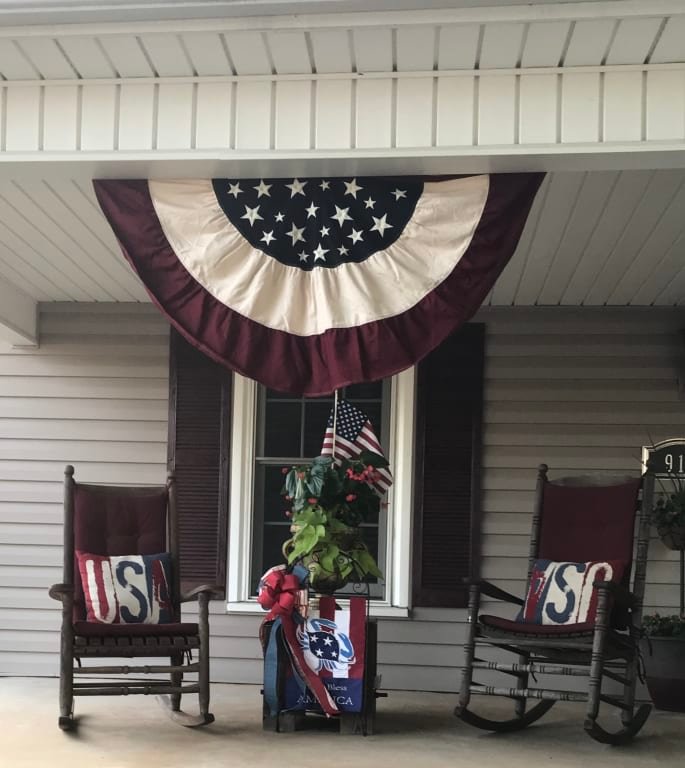 Americana bunting
Embroidered stars on 100% cotton duck
Two top grommets for easy hanging
Great for holidays and year-round decorating
Customer questions & answers
Question:
What is the fabric? Can it really withstand prolonged exposure to the sun and rain without fading or damage?
Answer:
Polyester. Bunting came as expected. Quality was great for the price. The stars are actually embroidered on and not just a screen print. We left it up for a good part of two months and the colors held up well in the Florida sun!
By Bilbo on February 12, 2021
Question:
Is the fabric machine washable?
Answer:
The fabric itself is washable, I washed it twice and there was nothing wrong with it.
By Bilbo on March 21, 2021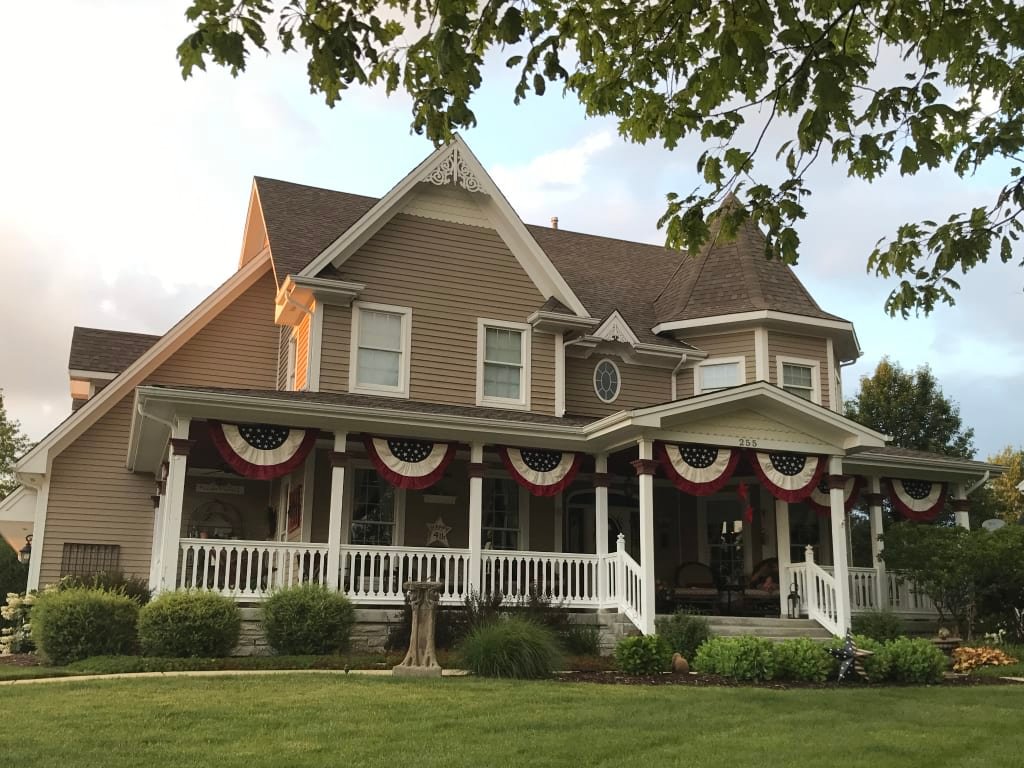 SHIPPING
We will be very grateful for your patience and understanding because we will strive to meet the needs while ensuring that each piece meets our high-quality standards.