16 inspiring and sweary cards will uplift anyone you know! Helpful for friends experiencing anxiety, depression, stress, or a difficult time and uplifting for those who enjoy playful reminders that they kick serious ass. Bring joy to your coworkers and display them in the office or write notes on the back and include them with gifts.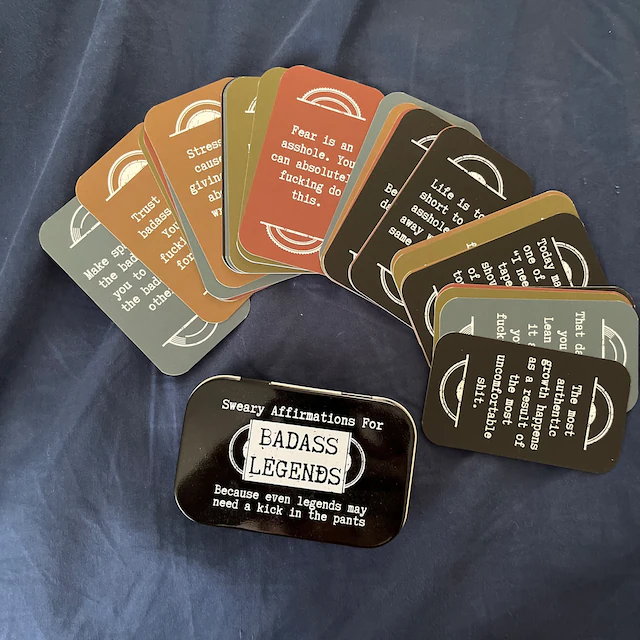 This deck of sweary affirmation cards includes 16 professionally printed affirmations, a set of instructions, a playful warning, and a professionally printed black storage tin.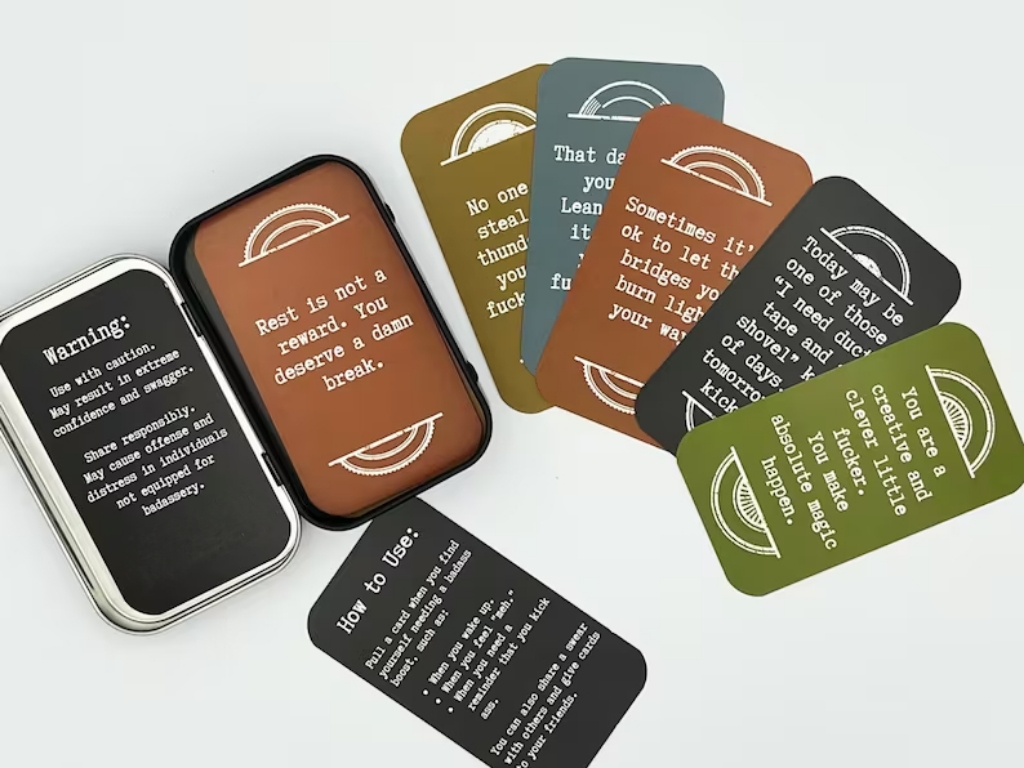 Each card is approximately 2" x 3.5" - the perfect size for slipping into your wallet or sharing with others. Cards are professionally printed on 120 lb cover matte card stock and UV matte coated.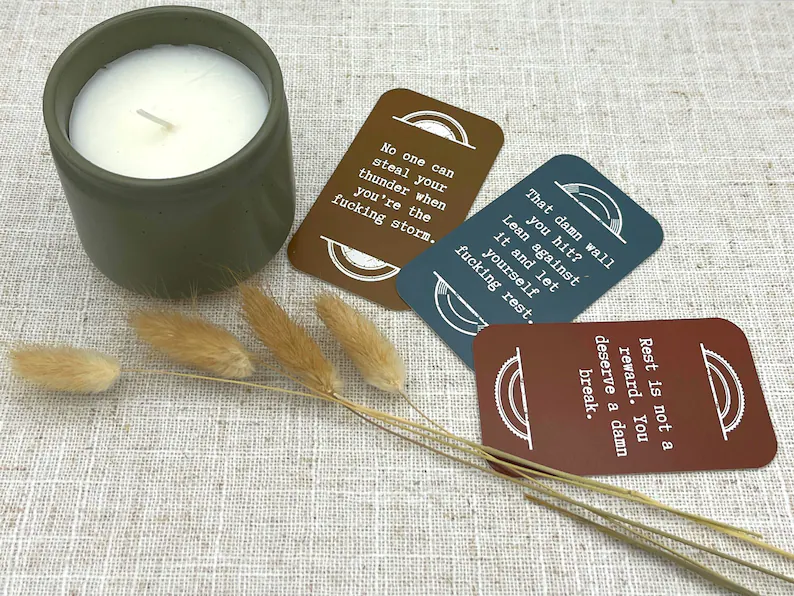 These make the perfect gift for all the badasses in your life - great for friends, your parents, your husband or wife, your boyfriend or girlfriend, your family, college kids, teenagers, coworkers, your boss, your clients, and other legendary people you know. They also make a perfect gag gift or a white elephant gift.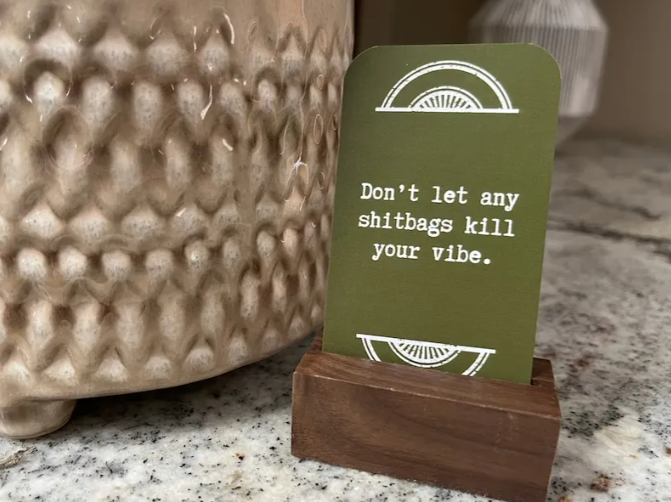 Details
18/36/72 Mini Sweary Affirmation Cards(colors vary)
Size: 2 x 3.5 inches