Discount (Buy 3 Get 1 Free):This discount is suitable for any combination.
Add 4 products in the shopping cart, and get the 4th for free!!!
---
🎅Heartfelt Sentiments Christmas Ornaments - A Gift to Treasure.
❤️Beautifully Crafted Ornaments with Heartfelt Messages for Your Loved Ones.🎁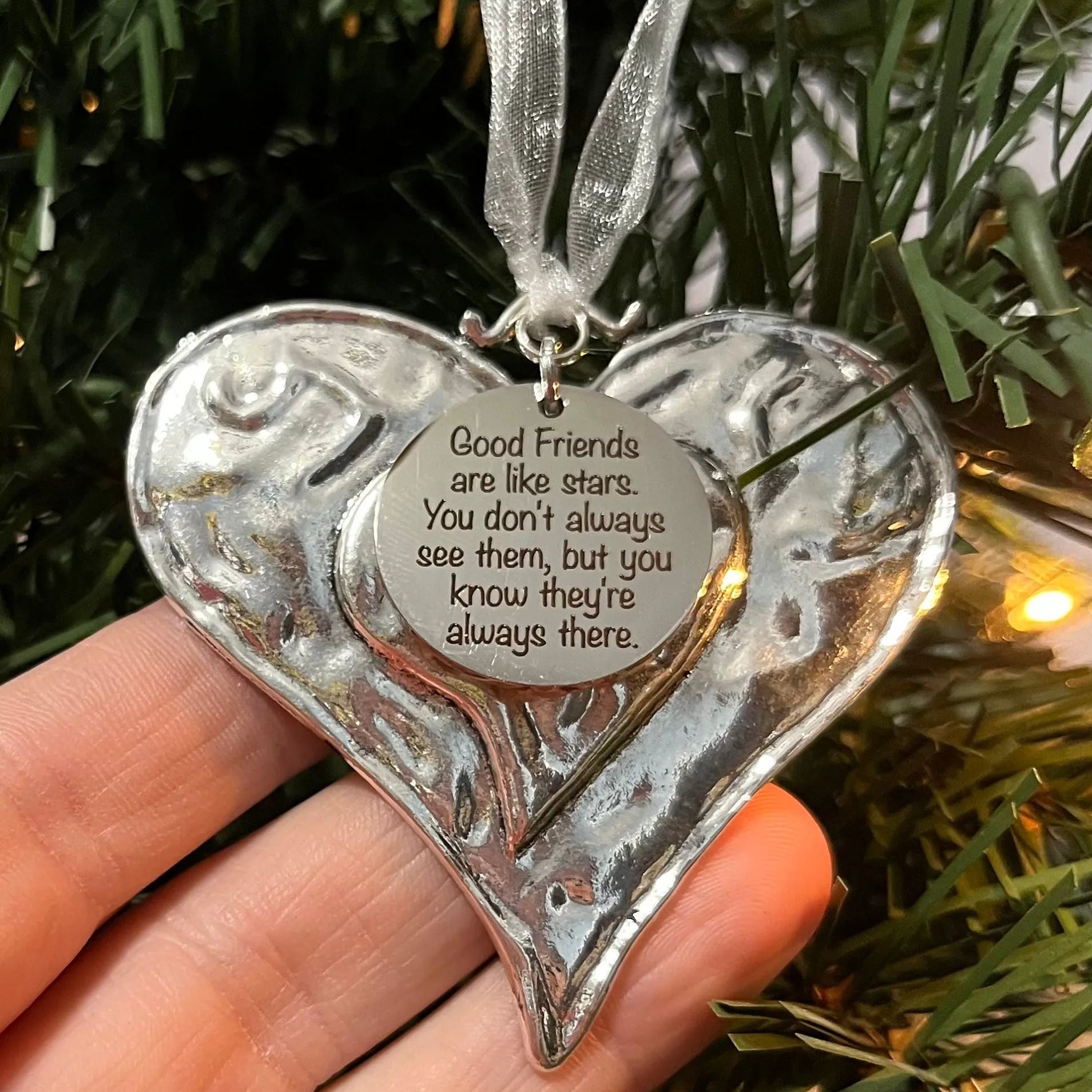 Features:
Antique Silver Heart Focal: Each ornament is adorned with a 62x65mm (2.4"x2.6") antique silver heart focal, radiating a timeless charm that symbolizes love and connection.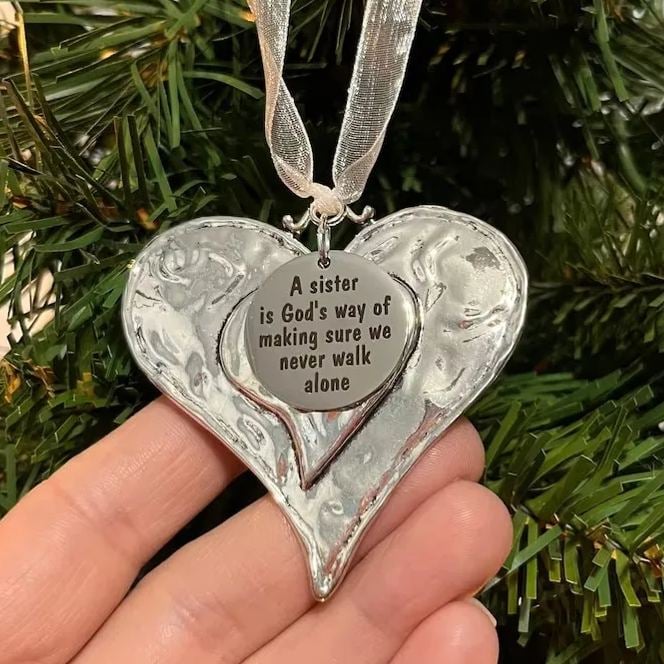 Stainless Steel Charms: Express your sentiments with high-quality stainless steel charms. Choose from an array of messages, each conveying a unique aspect of love, friendship, or family bonds.

"A sister is God's way of making sure we never walk alone"
"Friends are family we choose"
"Good Friends are like stars. You don't always see them, but you know they're always there"
"The love between a mother and daughter is forever"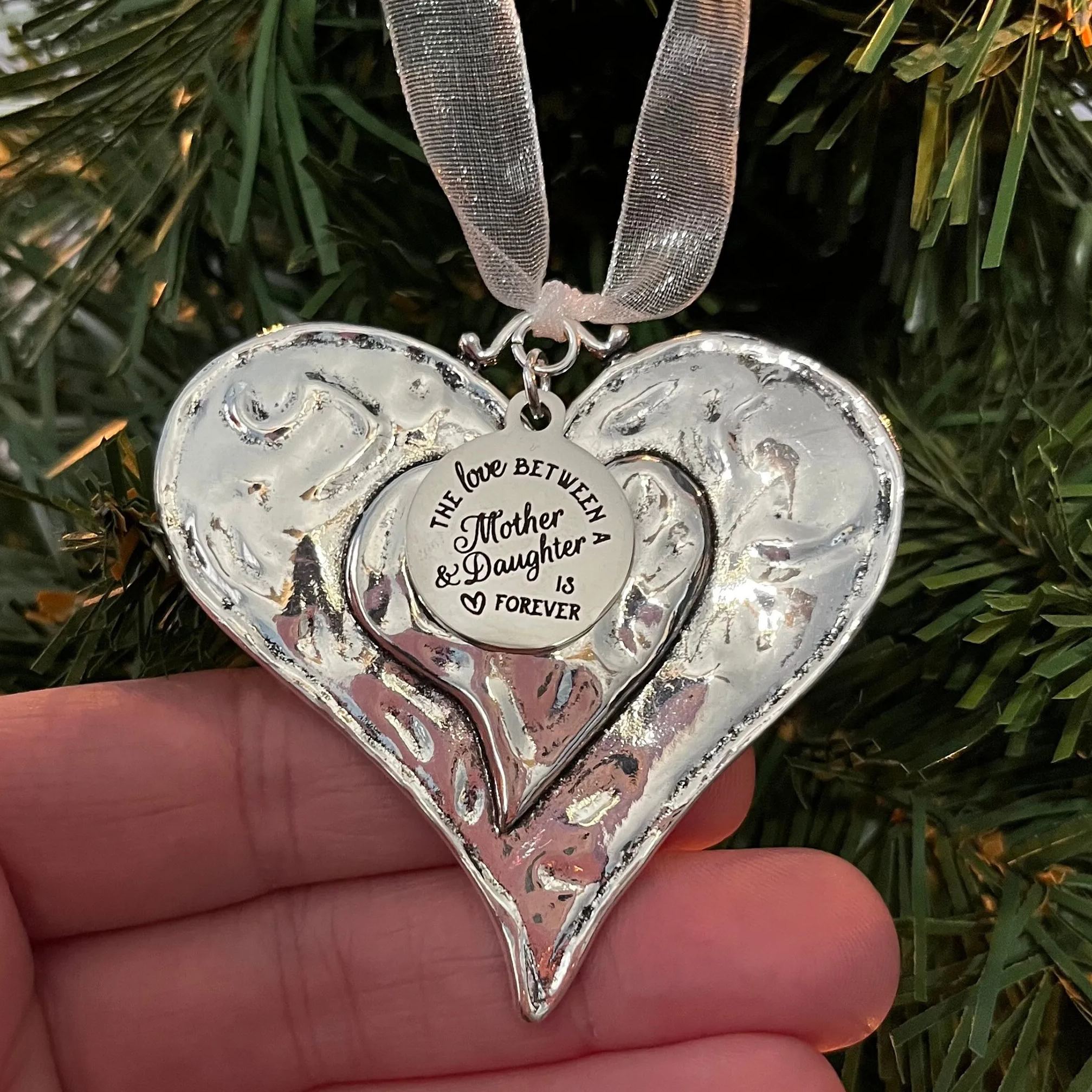 Elegant Organza Ribbon: These ornaments are finished with a white organza ribbon, ensuring they are ready to hang and display. The soft ribbon adds a touch of elegance to your holiday decor.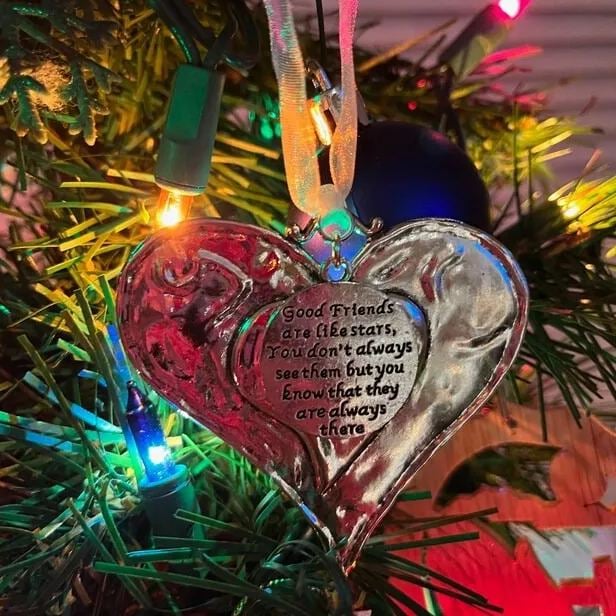 Specifications:
Package:
1pc * Christmas Ornament Gift
Choose the ornament that carries the perfect message for your loved ones, and let these heartfelt sentiments illuminate your holiday season. 🎄💖✨