💝Discount(Buy 3 Get 1 Free): This discount is suitable for any combination.
Add 4 gifts to the shopping cart, and get the 4th for free!!!

🎄Celebrate the reason for the season with these beautiful wooden Christmas Ornaments featuring Jesus' I am statements from the Gospel of John.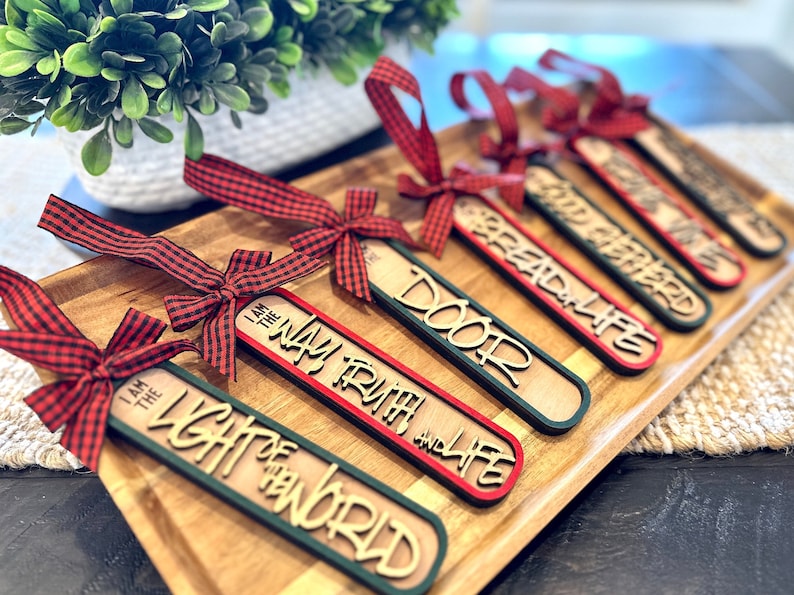 🌼Full set includes 7 different ornaments, each highlighting a different aspect of Christ's identity and His fulfillment of the Messianic role.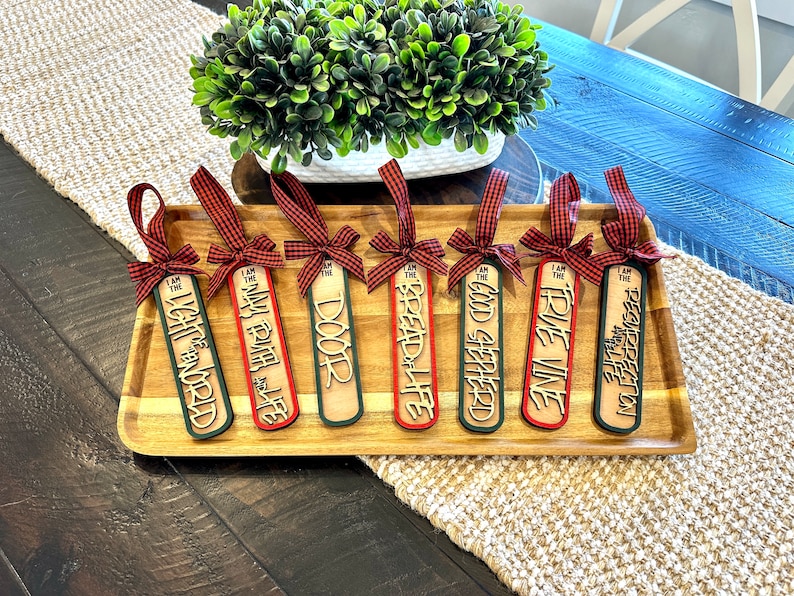 💖Ornaments are made from Cherry and Baltic Birch Wood and are approximately 1.5" wide and 6" long.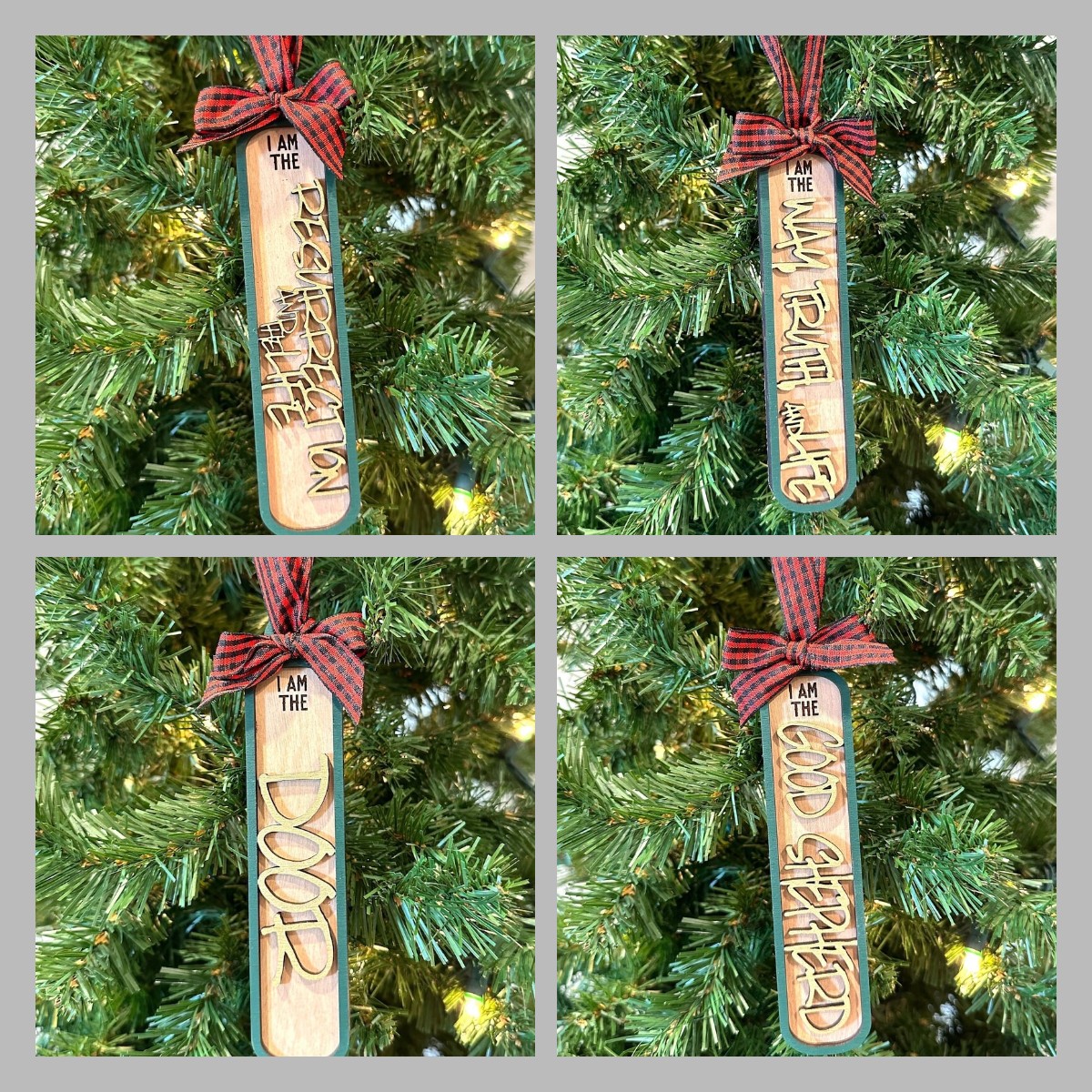 ✨Verse References:
John 6:35 - I am the bread of life
John 8:12 - I am the light of the world
John 10:7 - I am the door
John 10:11, 10:14- I am the good shepherd
John 11:25 - I am the resurrection and the life
John 14:6 - I am the way, the truth and the life
John 12:1 - I am the true vine