When the sun shines on the suncatchers.
My room is full of a beautiful rainbow.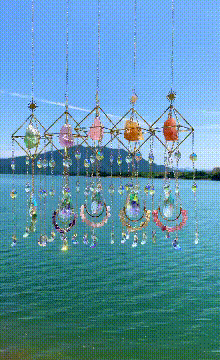 You will surprisingly find an easy method that keeping you in a cheerful mood by seeing these flecks of light and rainbow around you once you wake up in the morning!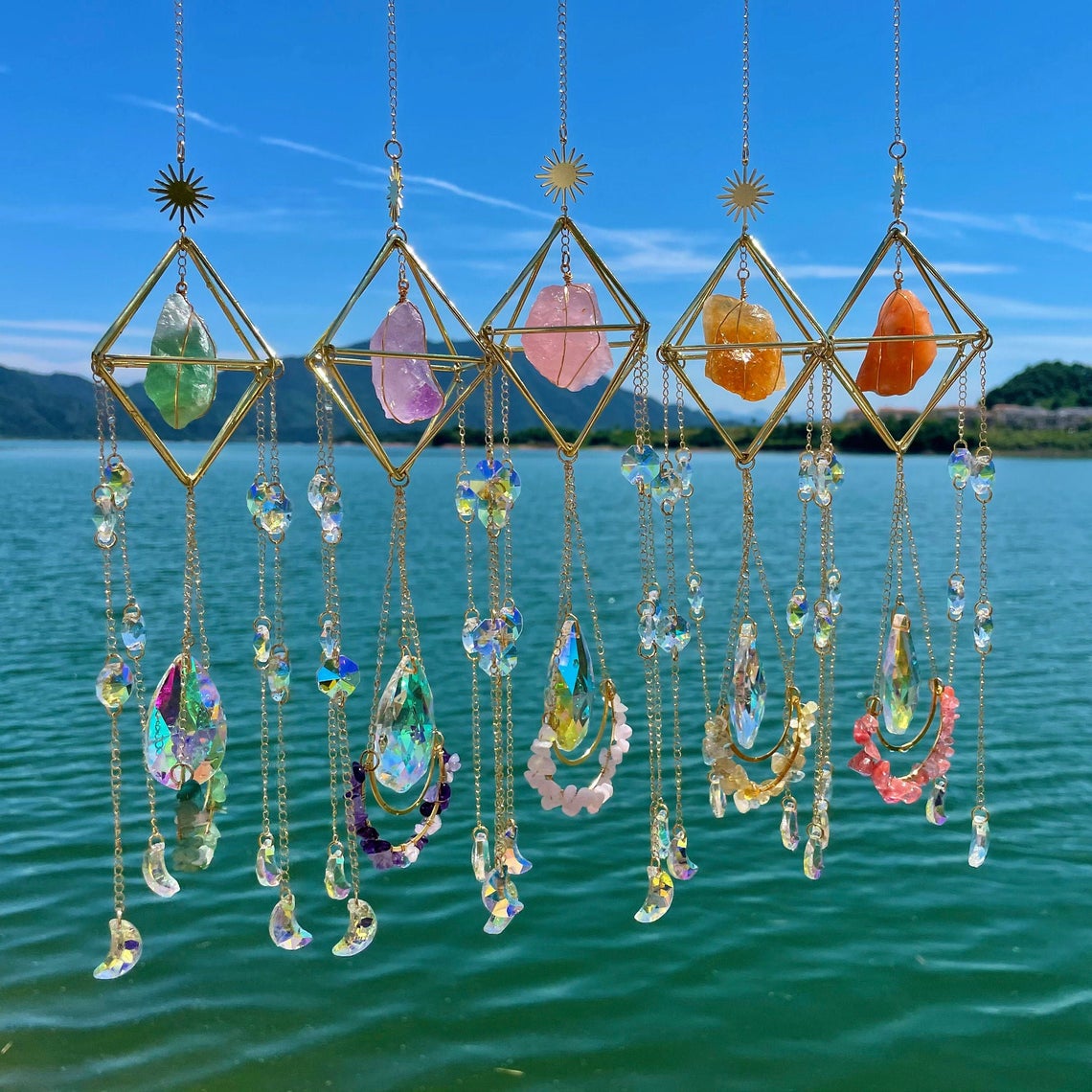 These beautiful and sparkling crystal hangings are handmade by myself and I hope they light up your day!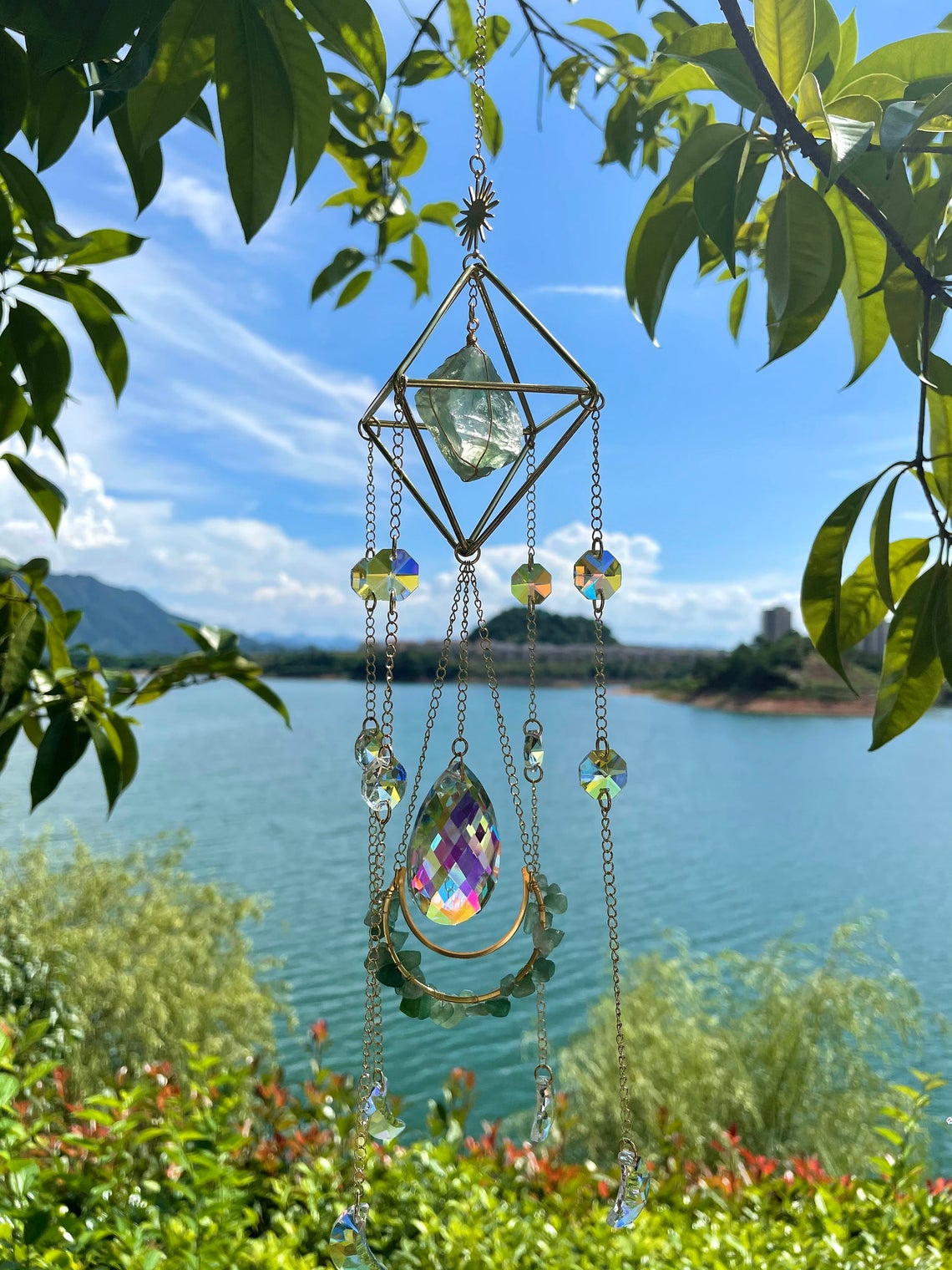 This aurora crystal hanger reflects more colorful light when the sunlight goes through. On a cloudy day, it looks still colorful compared with a white crystal hanger!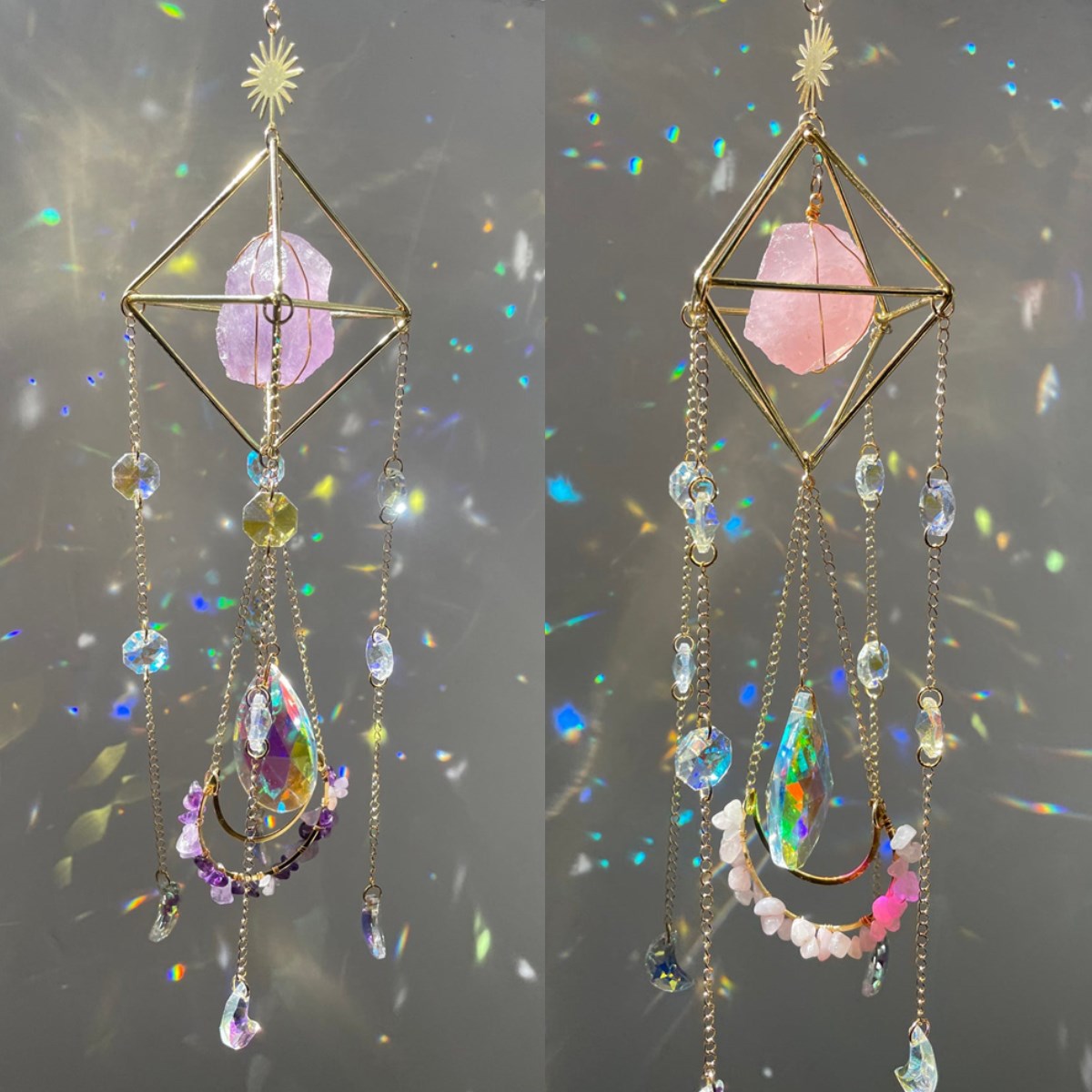 crystal: 50mm ellipse aurora crystal; moon-shaped aurora crystal; pink/purple/yellow crystal
wire: 22cm chain.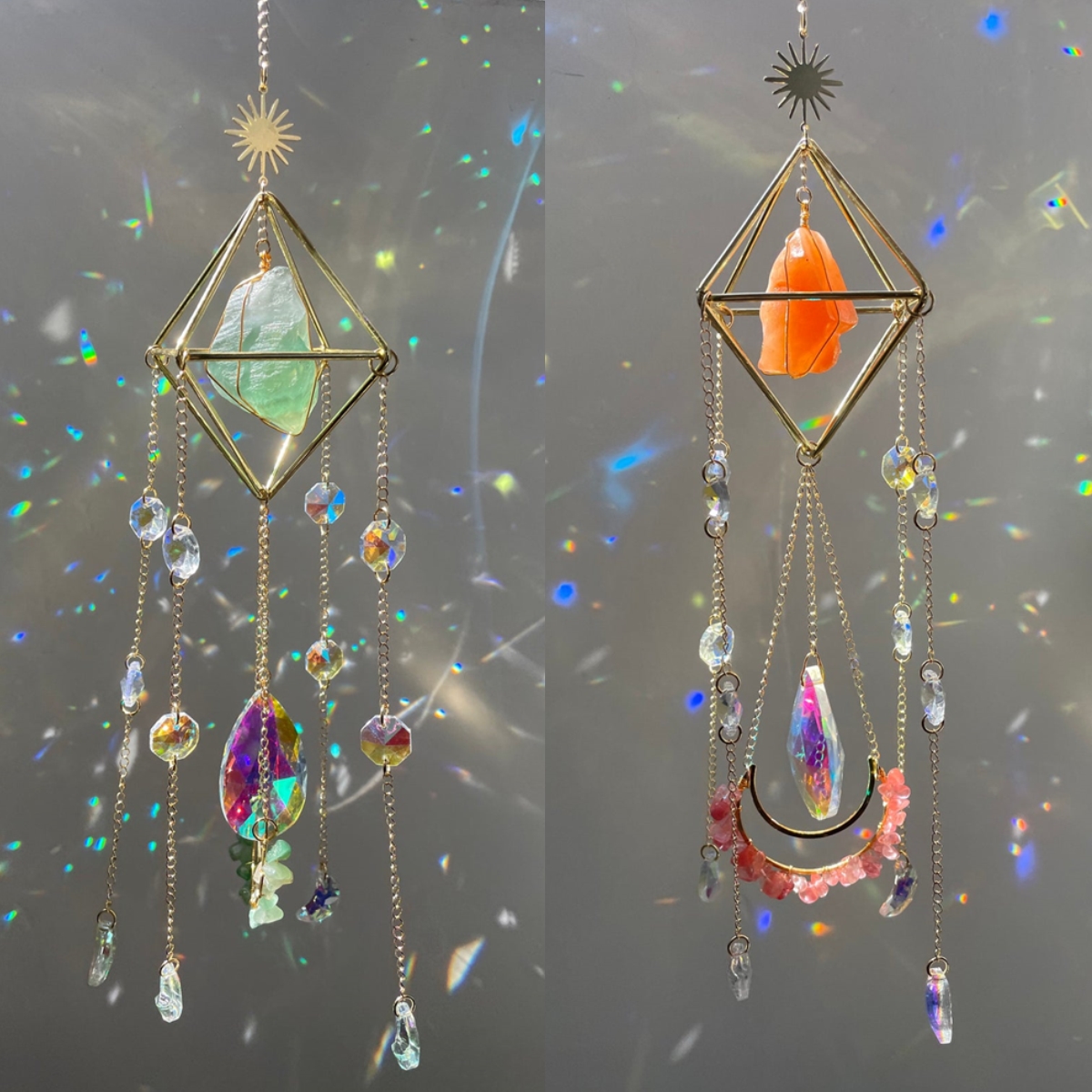 This crystal wind chime will bring sparkling rainbows to your garden, patio, sunlit window, or hang it over your garden tub.
Each piece is handcrafted and due to the complexity of this design the production period is about 1-2 weeks.Logistics transportation 10-15 days.
We would greatly appreciate your patience and understanding as we work to meet demand while ensuring that every piece meets our high quality standards.