We Love this Dog Grass! It's a beautiful color, texture is soft and our little Chihuahua loves to lie on it on the patio with us.
It's easy to clean, easy to move to a different spot when she wants to lie in the shade.
We built it into a self draining pea-padPerfect where nat. grass is in short supply. Easy to clean, drains well, very durable.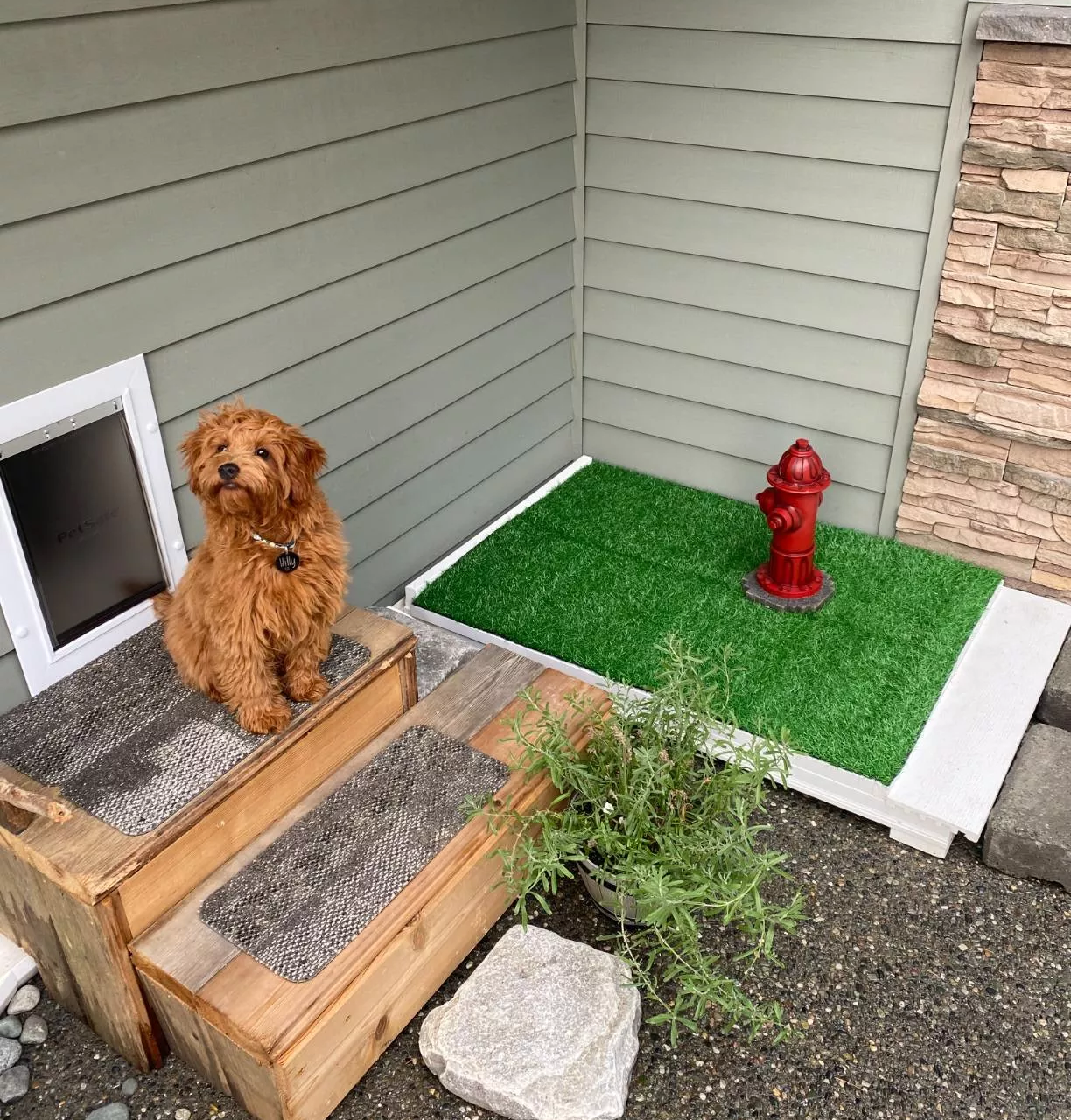 We have mild weather year round, however last year and this year we have had a few months of extreme cold.This is perfect when your dog can't go outside because of the temperature.
Easy to use, easy to clean.He loves it.
He is also is getting older and I have noticed that since I purchased this he no longer has to nudge and then bark at me in the middle of the night when going out it us urgent.
I clean it after each use and only out it down at night or severe weather.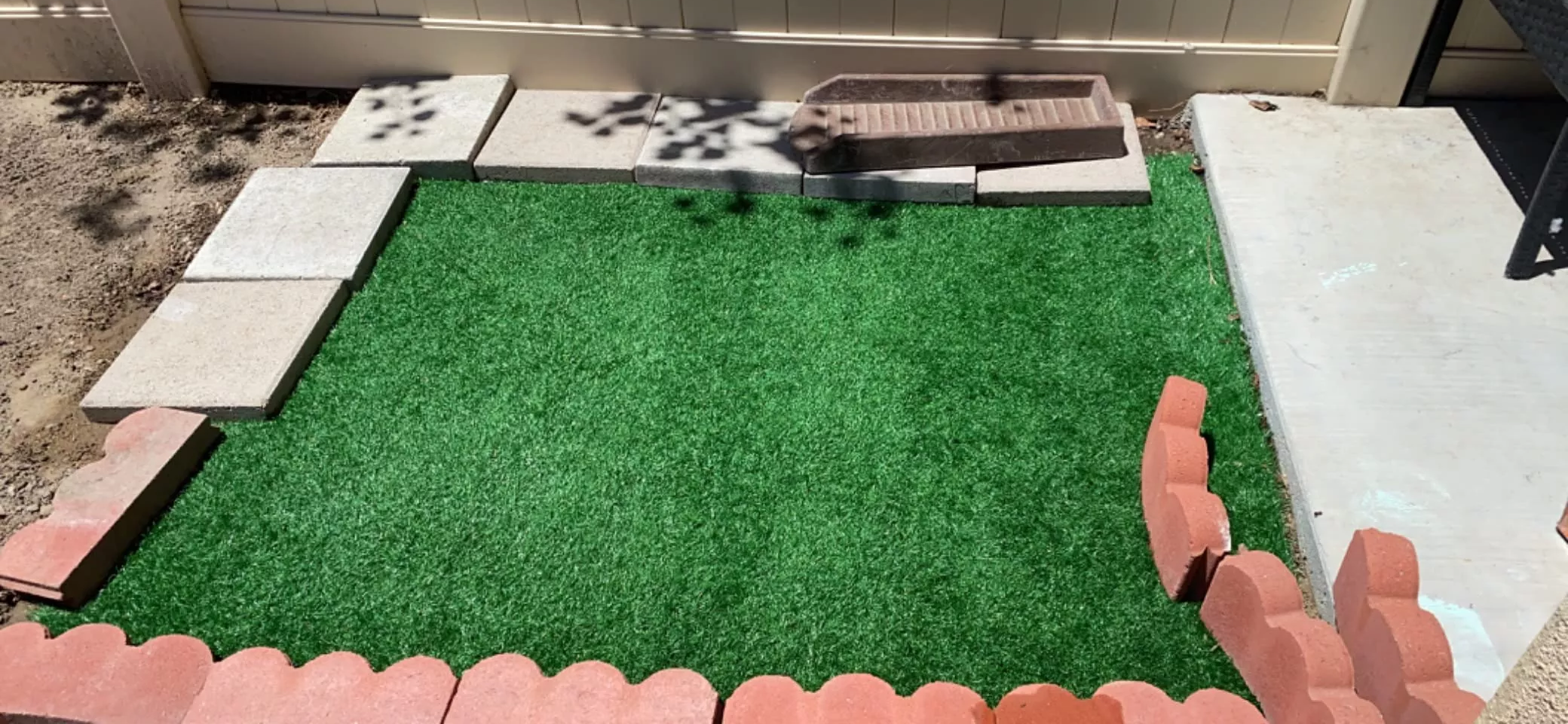 Potty training just got easier and more convenient with our dog turf.
Avoid the mess of using pads and mats at home and train your pup with a dog turf that is the most natural way for pets to pee or poop.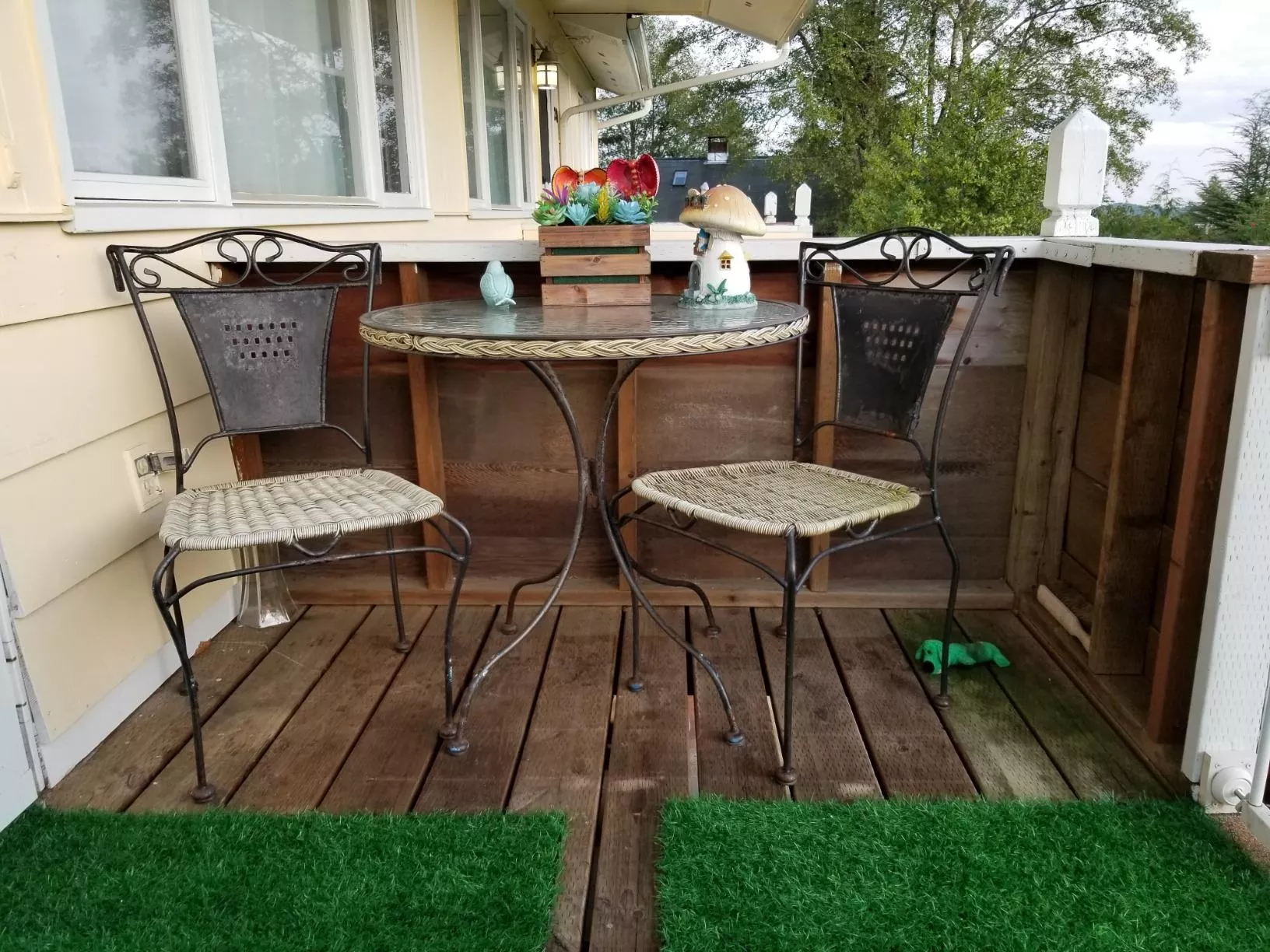 Indoor Potty Solution: Do you live in an apartment? Bad weather? Short on time?
Our indoor potty solution will allow you to take your pet to potty inside the house on the doggie lawn.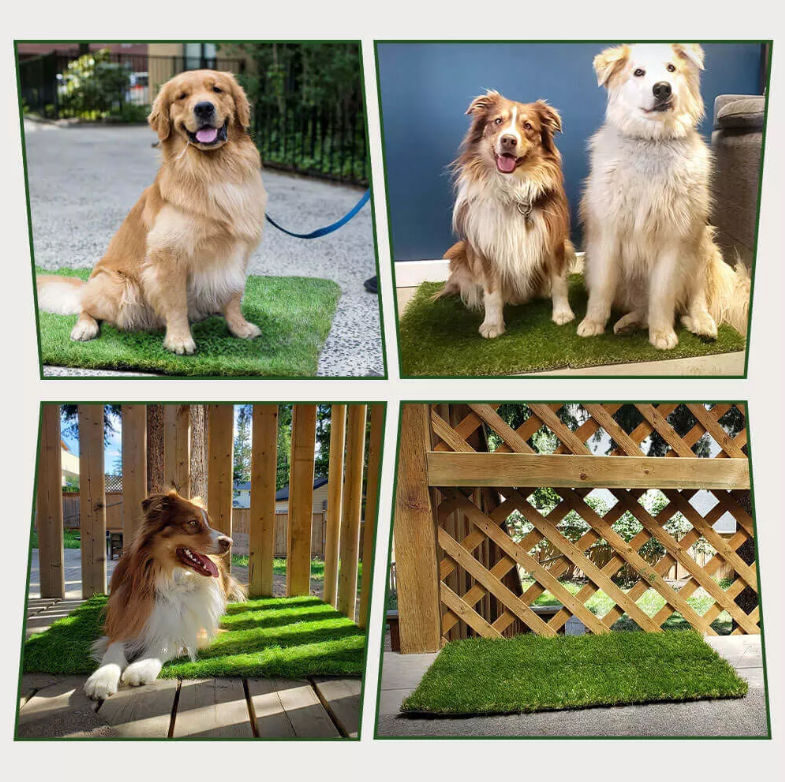 Comfort: Your pets who are used to peeing on the grass will feel immediately comfortable with our Dog Grass and it is super easy and convenient for you to clean and maintain!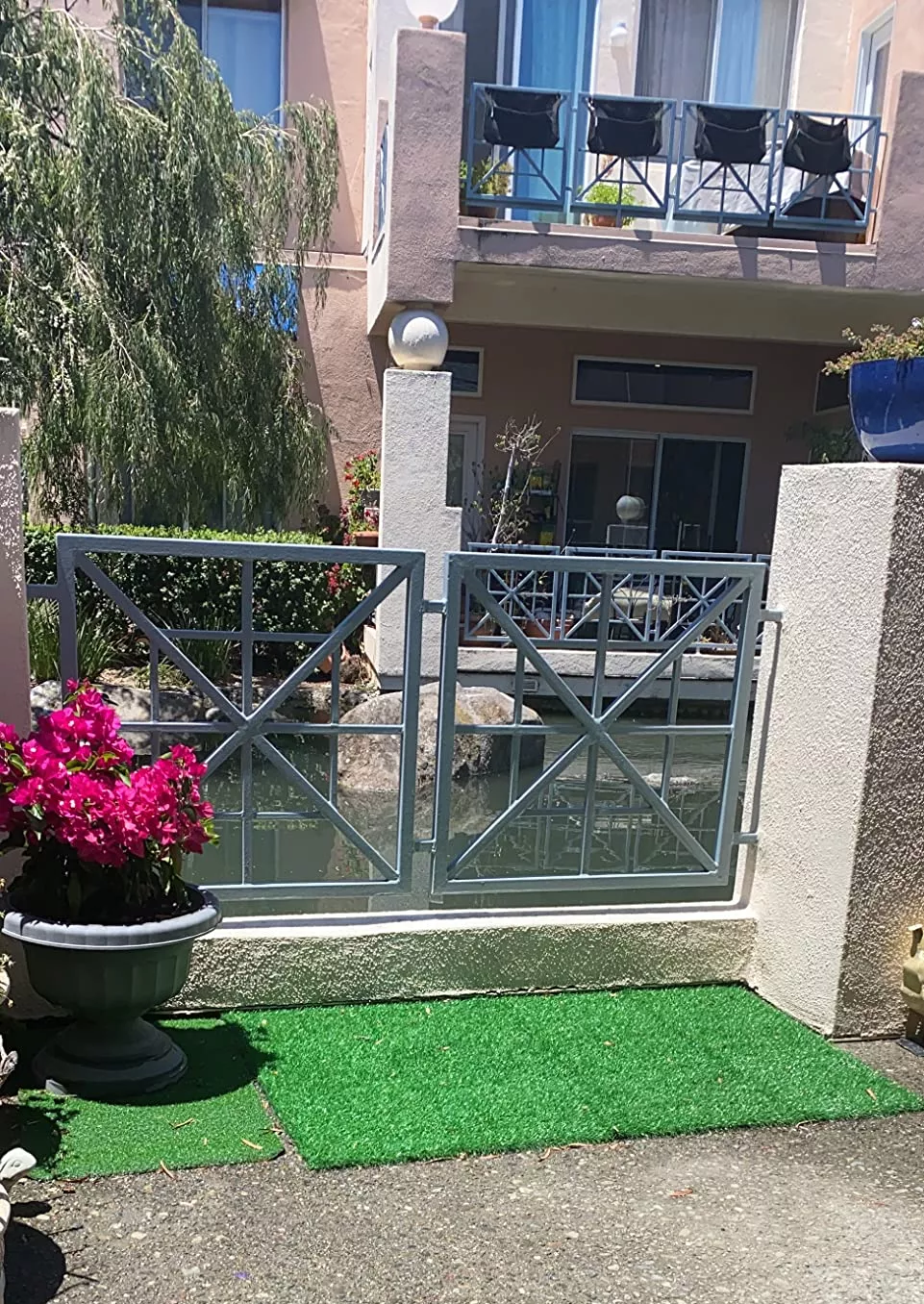 Be satisfied knowing that your dog can now go at any time of the day without any discomfort!

NO ODOURS: No more stinky, puppy poop-soaked pads. The grass are easy to clean. Say goodbye to the smell of urine!