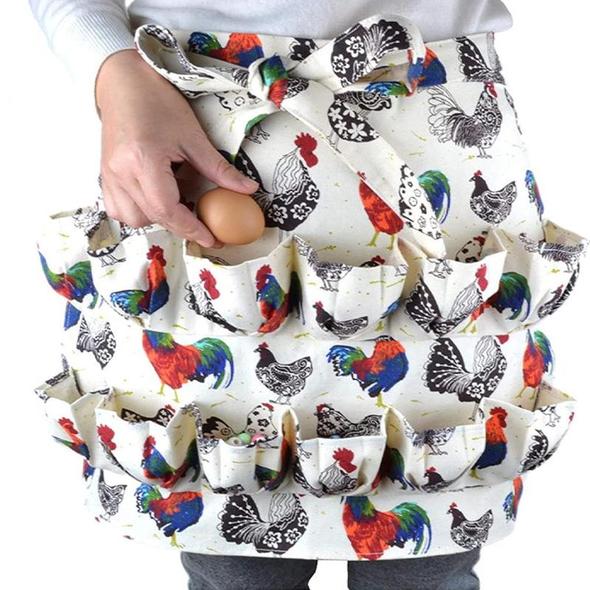 🥚12 POCKETS: The beautiful and convenient alternative to the basket apron with 12 Specially stitched pockets, and the 50cm * 35cm(L*W )perfect pocket-size can hold the eggs securely. Hands-free and no more needing a chicken egg basket that breaks chicken and duck eggs in your coop
🥚COLLECTING APRON: Our eggs collecting holding apron can be used for gathering hense eggs, duck eggs, teal eggs, goose eggs, quail eggs. Also can be a collection of small cute things, like oranges, strawberries, or other little fragile things that need collectible.
🥚STRONG POCKET: The material of the eggs holder with pocket is thick, strong, and resilient and able to withstand the wear and tear of being on the farm. And the eggs holder could hold up under pressure and strain.
🥚HELPFUL EGGS APRON: This eggs apron can help you keep eggs safe while you can also do other work in the farm or kitchen at the same time, waterer, chick brooder, incubator, heat lamp, feeder, nesting pad, and candler and accessories.
🥚CONVENIENCE APRON WITH POCKET: The convenience apron with pocket could gather eggs from your chicken coop while filling your waterer and feeder with eggs kept safe. The measurements and ages in the pictures are approximate. Go by the measurements NOT the age. These ages are approximate. Sizing depends more on the actual size of the person.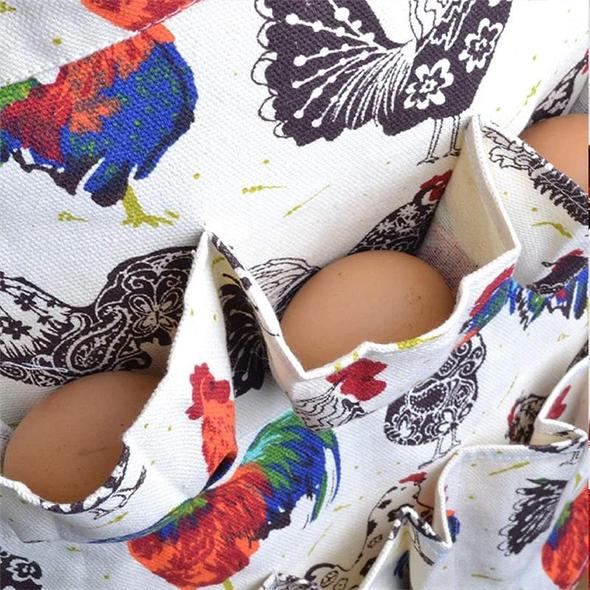 Specifications
Adult:
Apron Size: 50x35cm
Apron Belt Length: 105cm
Pocket Size: 10x7.5cm
Pockets: 12 Pockets
Weight: 230g
Middle:
Size Apron: 40x35cm,
Apron Belt Length: 85cm
Pockets: 8 Pockets/2 Layers
Weight: 130g
Children:
Apron: 30*25cm
Apron Belt Length: 65cm
Pockets: 3 Pockets/1 Row
Weight: 80g
PACKAGE INCLUDE:
SHIPPING
We would greatly appreciate your patience and understanding as we work to meet demand while ensuring that every piece meets our high-quality standards.