It's been recommended by 76.1K people on Facebook, Twitter and Instagram
📣📣📣BUY 2+ FREE SHIPPING🎐
Description
This wind chime—which makes a great addition to your garden, porch or patio—Love birds and the songs they sing?
Prove it with this stunning, handcrafted wind chime. It depicts two songbirds perched on a gorgeous branch from which five classic bells are suspended.
Detailed cutouts on the birds and branches offer the extra character, especially when placed in a tree that receives occasional visits from local feathered friends.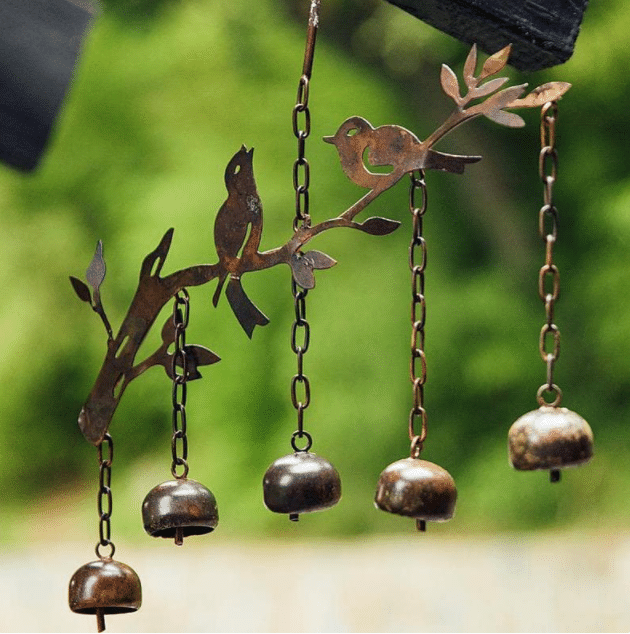 EXPERTLY CRAFTED BY HAND - Our mobiles and windchimes are carefully constructed by hand using reliable, high-quality materials.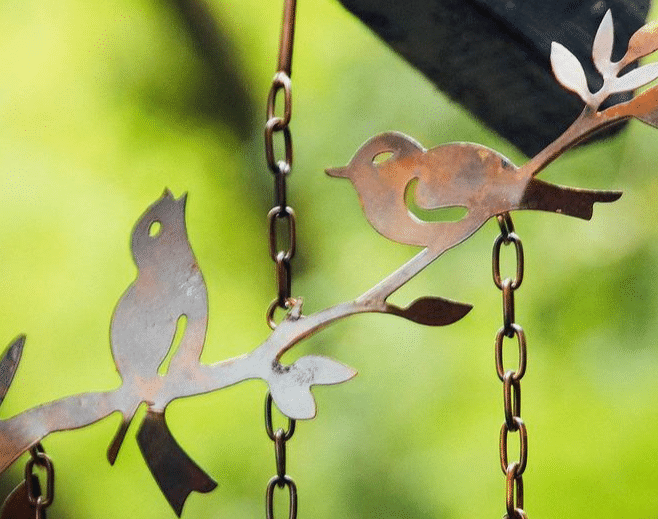 FUSS-FREE ASSEMBLY AND CLEANING - Each of our mobiles and windchimes are easy to assemble and hang, making them great gifts for just about everyone. They're also designed to for hassle-free cleaning, ensuring your decor looks as good in a few years as it did on day one.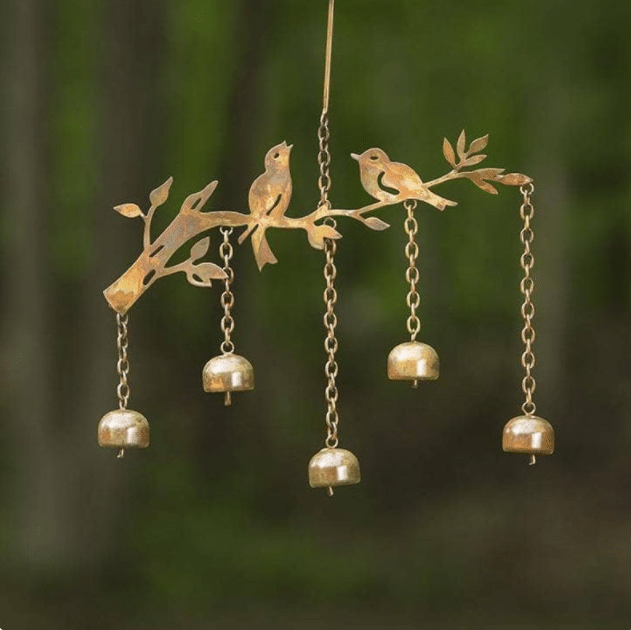 MAKE NEIGHBORS JEALOUS - We only sell unique, stunning mobiles and wind chimes that are truly different from what traditional retailers stock. That means this item makes a standout gift for family and friends--or a perfect addition to your garden, patio or lawn.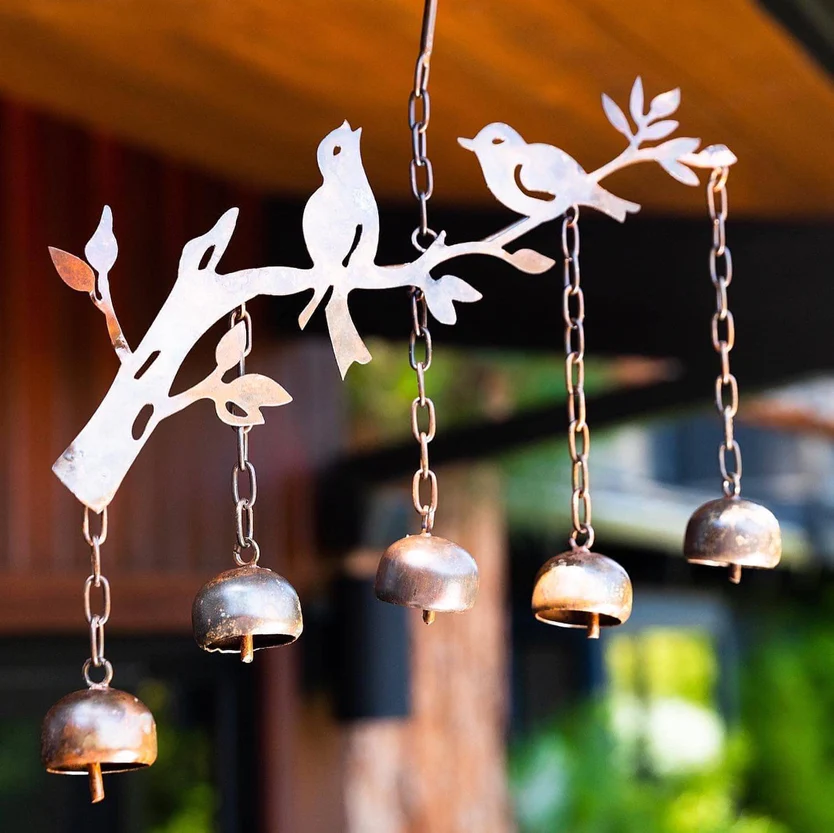 UNRIVALED QUALITY - Know that this item has been made with pride using only the finest materials. We have selected this item for our store because it's both beautiful and durable.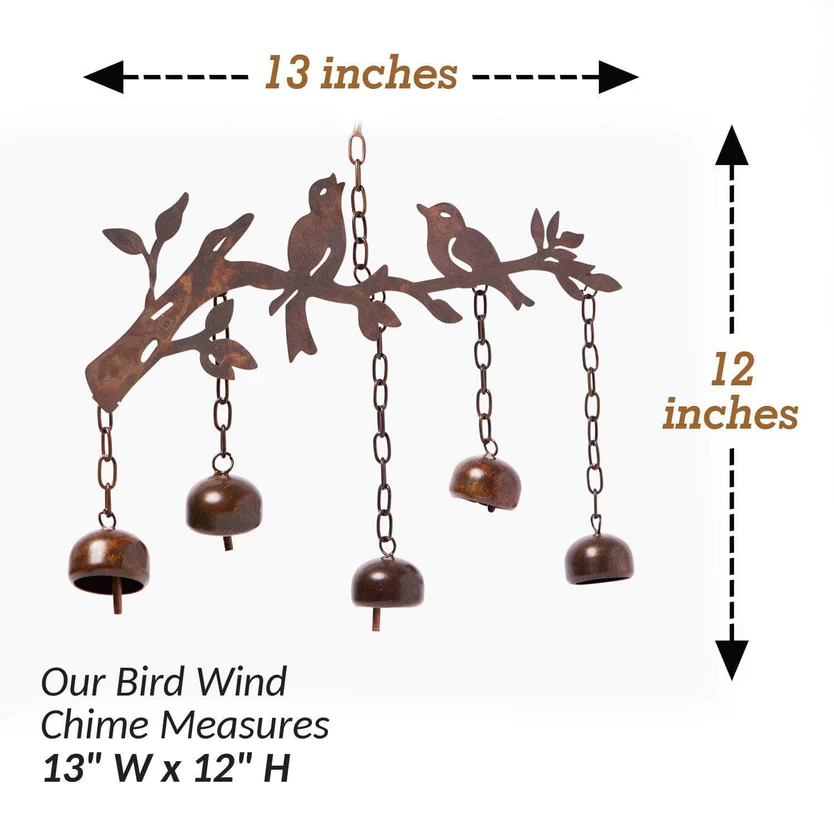 Specification
Dimensions: 12" H x 1.5" D x 13" W
SHIPPING
We would greatly appreciate your patience and understanding as we work to meet demand while ensuring that every piece meets our high-quality standards.