Moms Deserve Best Sale:
5 Pairs/set
Retail 45.00 Today : $19.99 ($3.99/Pair)
Select Offer from the variants above
UPGRADE THE BASICS TO FUN & TRENDY
Celebrate Mother's Day in style with our Converse-inspired ankle socks! Show your mom just how much you appreciate her with a unique and practical gift that she'll love.
Our converse theme socks are a stylish funky choice that'll jazz up your feet. Designed to be worn with your favorite Chucks, these ankle socks offer cushioning in all the right places. THE ULTIMATE FASHION FAUX PAS - These are not only fashionable, but they sure are also funny and conversation starter!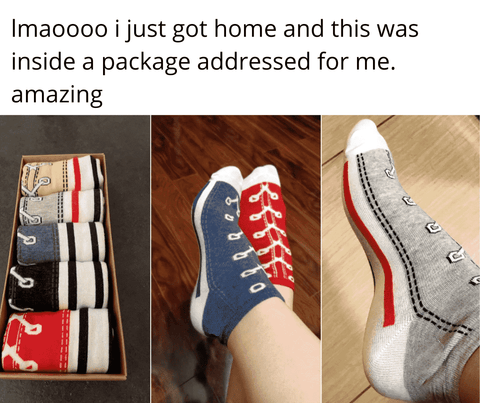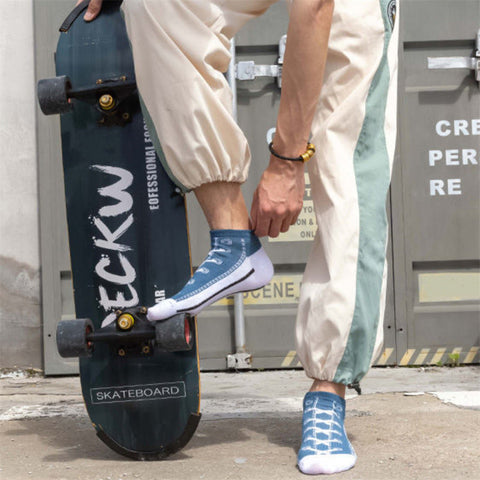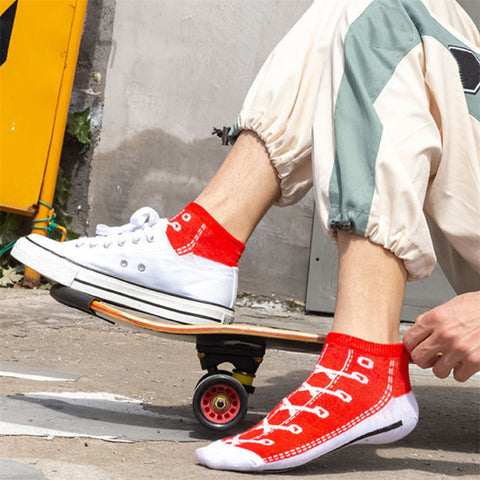 But what really makes our socks stand out is their sense of humor. They're not just stylish, they're also funny and guaranteed to put a smile on your mom's face. This comical and fun socks is sure to get a chuckle & double take from all who sees them.
You'll have people stopping you on the street to ask "where you got them" ?
Why You Should be down:
Unisex, One size fits all
Knit fabric is soft and durable
High ankle cut for comfort
65% cotton / 32% nylon / 3% spandex
Good for great laugh. Guaranteed to get double look from people
Fun Socks For Fun People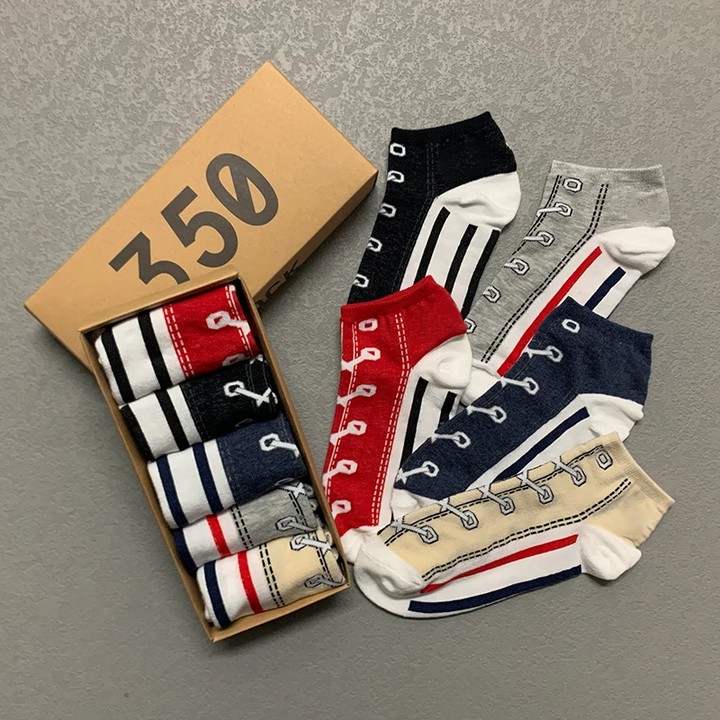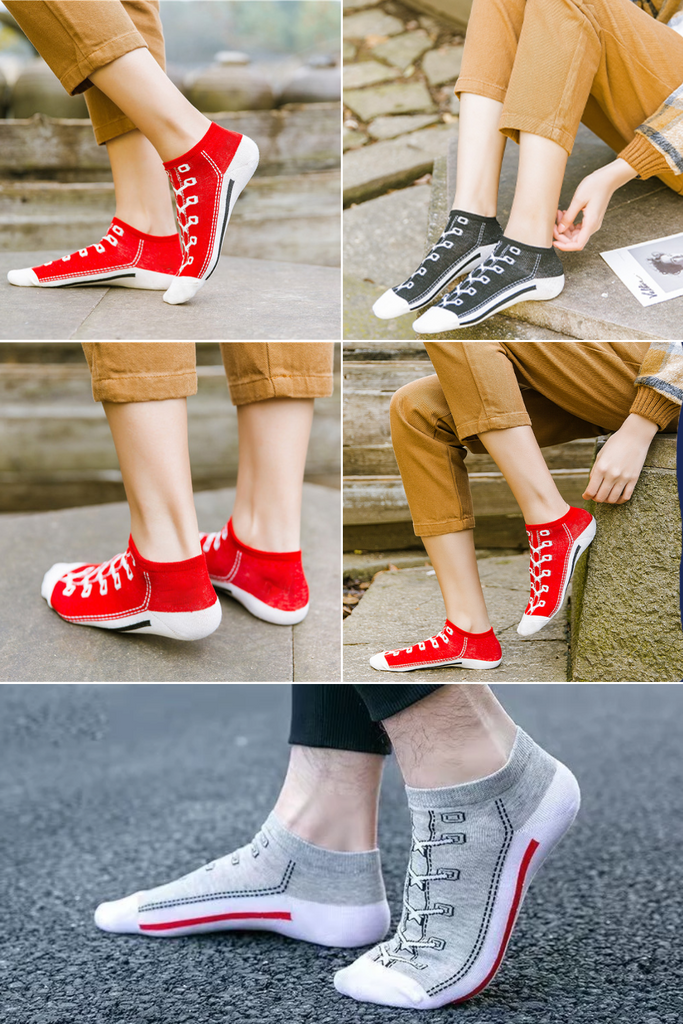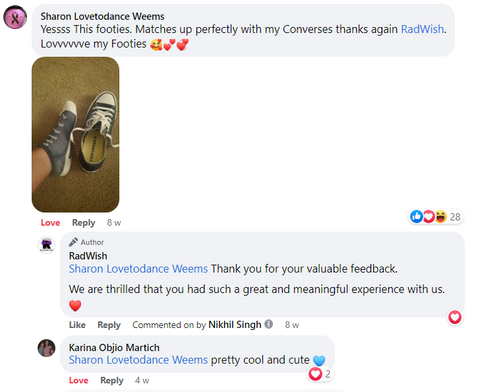 Treat your mom to a little bit of fun this Mother's Day. Plus, Every time she wears them, she'll think of you, your quirky sense of humor and the special bond you share. So why settle for boring socks when you can give your mom the gift of laughter and style with these Converse themed socks!
Order now and get ready to be the favourite child!
Warning:
Some styles (5 Pairs/Set) are running low. Order Soon!
Since it's a limited edition item, our socks are expected to sell out quickly! We can not guarantee our special pricing for long
Once it sells out, please check back again in August 2023 for a new batch of limited edition items