This Shit and Split Bathroom Sign Is The Funniest Way To Speed Up Bathroom Usage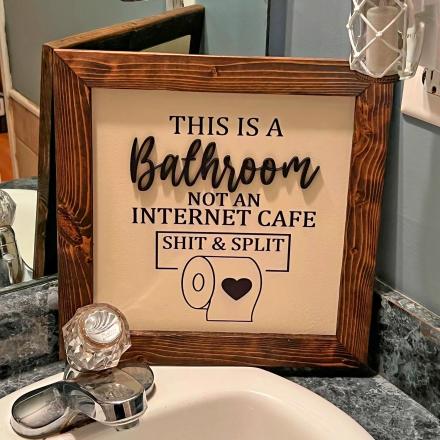 Well, now there's a hilarious bathroom sign for this exact shared experience, and it will have your guests feeling downright pressured to make it quick in there.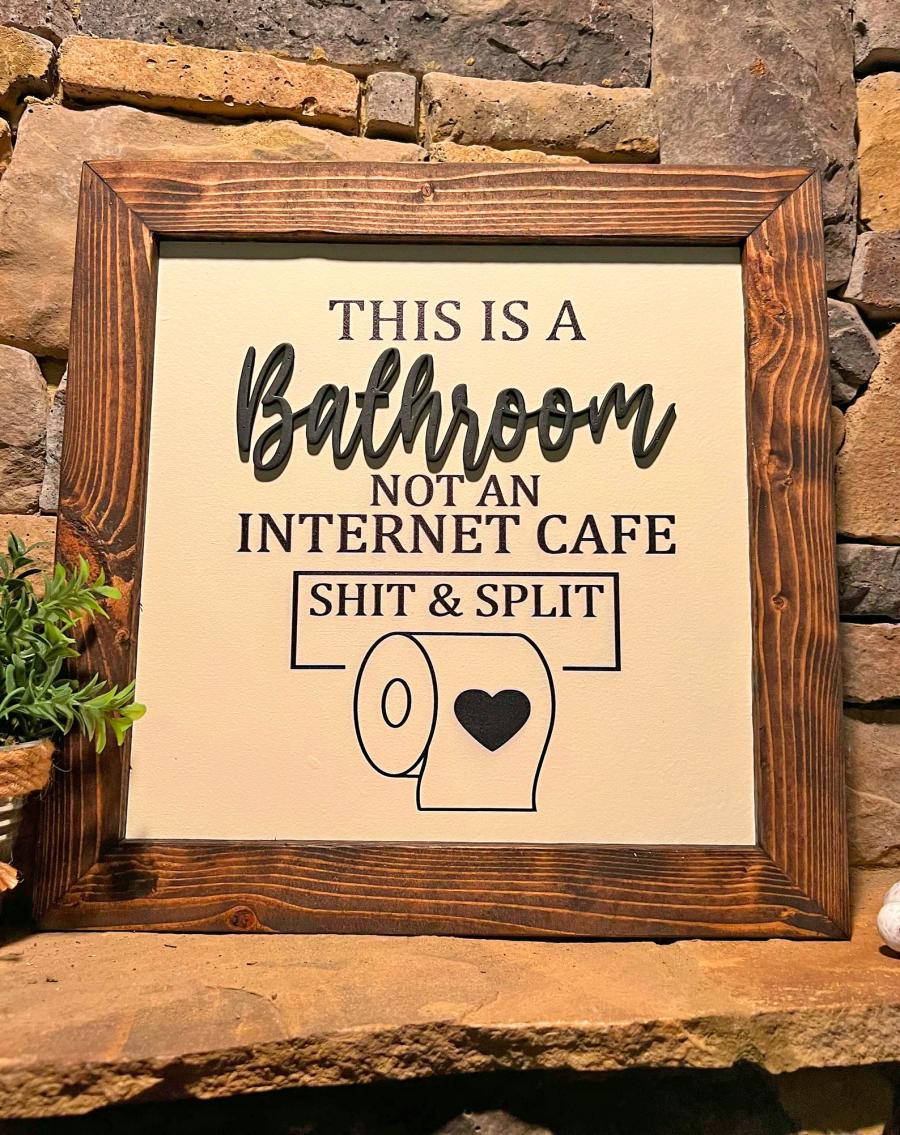 There are a great way to keep guests from hogging the toilet, featuring the straightforward message, "This is a bathroom, not an internet cafe. Shit and split."
The restroom sign also includes the image of a toilet paper roll with a heart printed on the paper, to show that you still love your friends and family, even though they're always getting stuck on social media while pooping.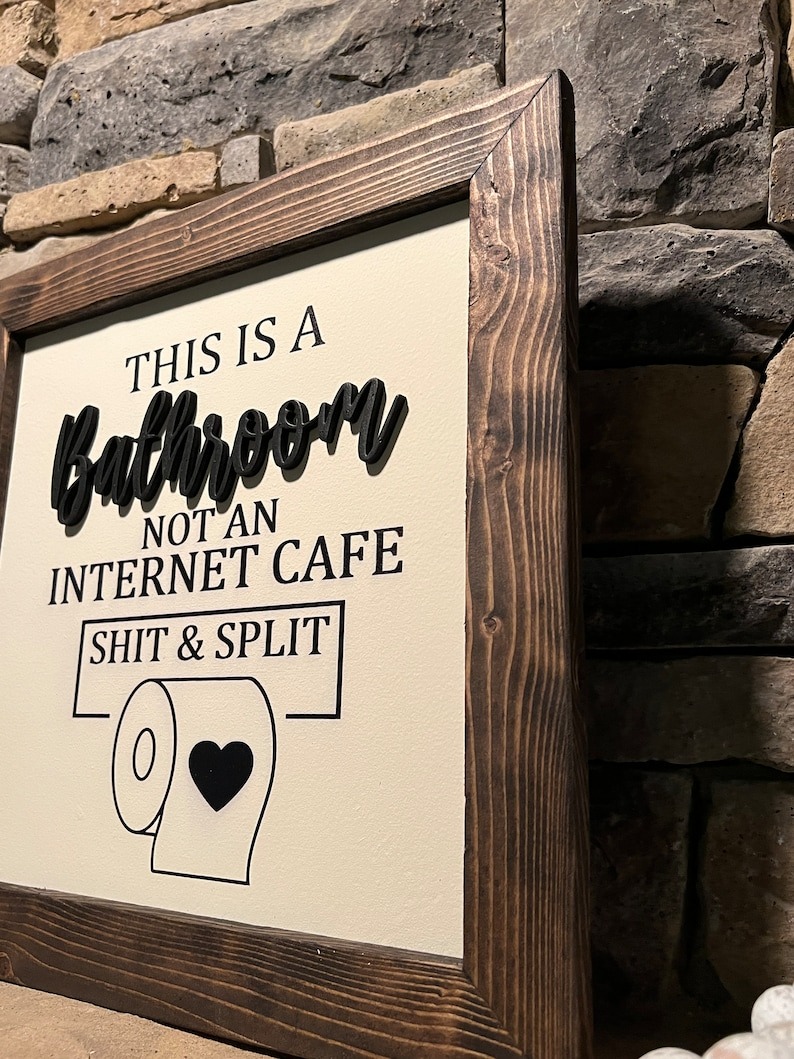 Probably the favorite feature of this sarcastic bathroom decor is the beautiful lettering of the word "bathroom," which appears to the skimming passerby to just be labeling the restroom.
At a closer glance, however, they'll realize they've been on their phone for too long, before quickly wrapping up, washing their hands and nonchalantly re-entering the social situation.
The word "bathroom" is also raised from the rest of the type and area inside the frame, making it stand out beautifully underneath good bathroom lighting.