Unlock Your Swing Potential
Boost your golfing potential with the Golf Swing Tracker Mat. Its real-time feedback sharpens your technique, deepening your understanding of each swing. The result? Enhanced accuracy and consistency on the course. No matter your skill level, this mat fast-tracks your progress, revolutionizing your golf performance. Master your swing and elevate your game.
"The Golf Swing Tracker Mat offers invaluable immediate feedback. It fast-tracks progress and truly helps master swing technique." - Samuel T.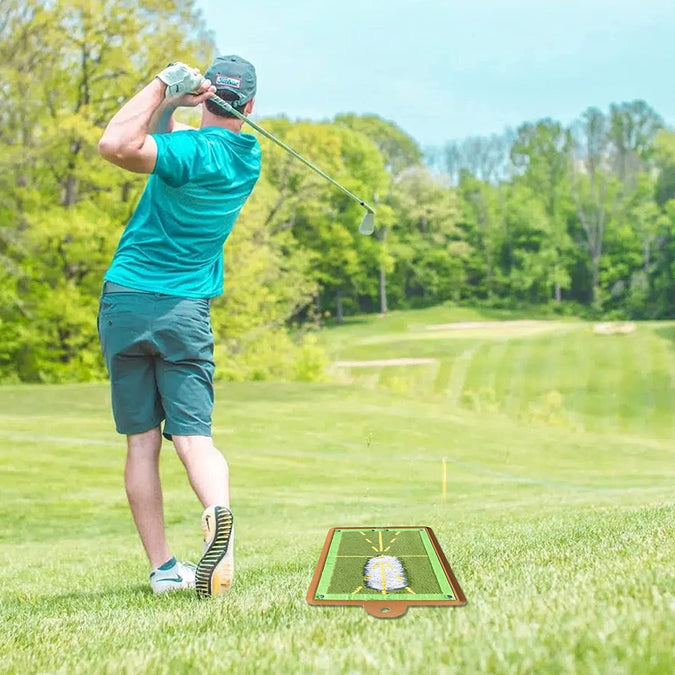 Your Anywhere Golf Coach
With the Golf Swing Tracker Mat, perfect your swing anytime, anywhere. This portable trainer easily fits any location, from your backyard to a hotel room. Practice and improve your golf swing irrespective of your location, turning any space into your personal training ground.
"This mat is great for when I can't make it to the golf course. It turns my backyard into a practice range. I've even taken it on vacation!" - Jake G.