☠️For the 2023 year's Halloween 🎃
🔥🔥🔥🔥👇👇👇👇
we have carefully prepared a series of skeleton decorations for you to make your holiday more spooky and magical!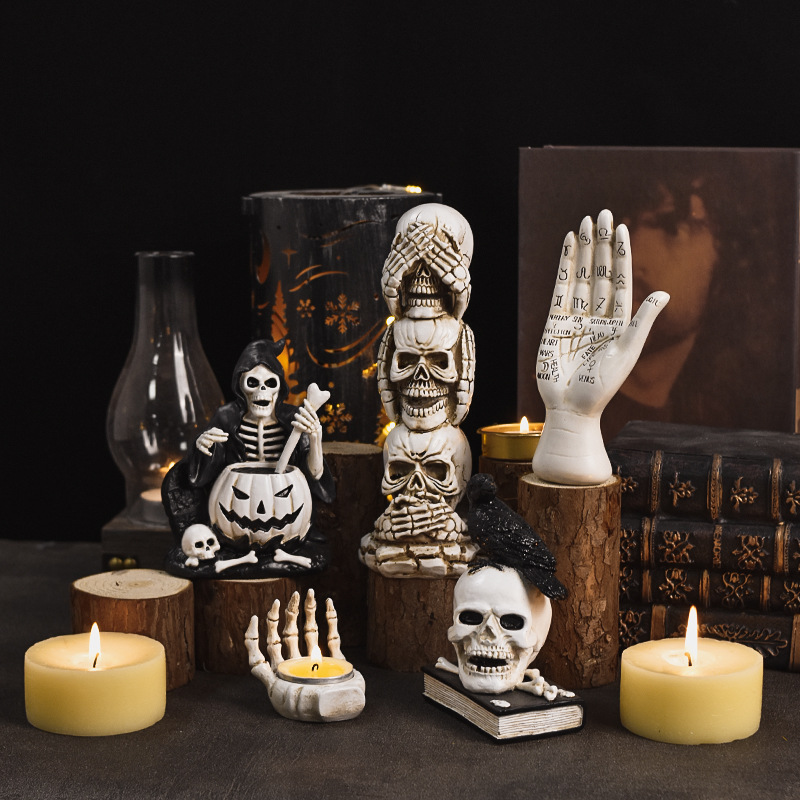 💀🎃Description:
A spooky Halloween theme decor for your home, hotel, or family. Made of strong and durable materials, this decor will add a strong sense of art and atmosphere to any space. Perfect for parties, events, or everyday fun.
Scary Skull Resin Craft Bauble is a very spooky and unique decoration. It's crafted from high-quality resin and has an eerie, life-like skull.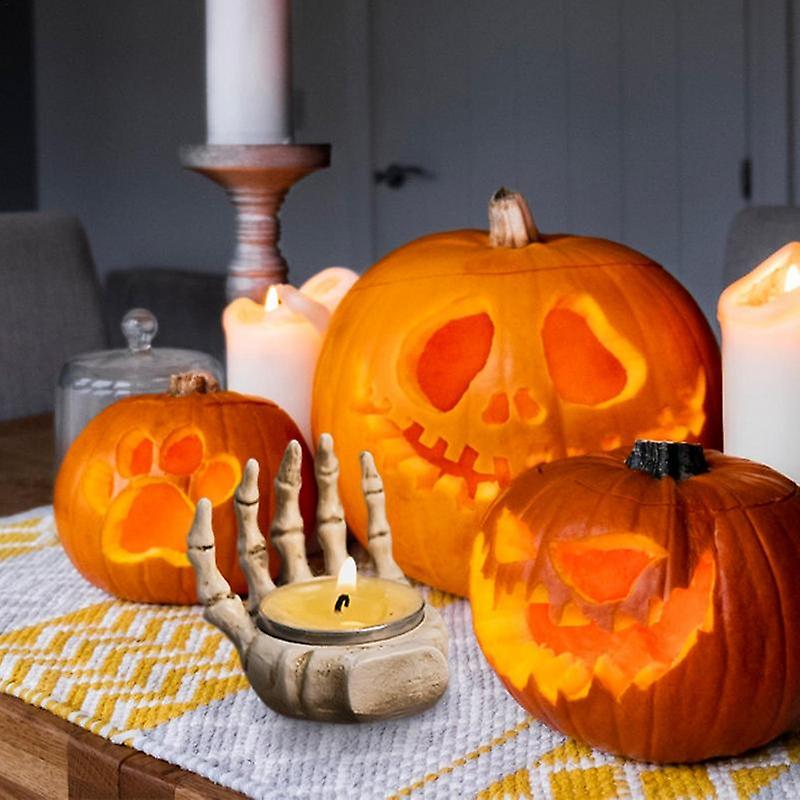 This bauble features meticulous craftsmanship and exquisite carving, every detail is meticulously polished and crafted for a realistic yet spooky effect. Its color choices are mainly black, gray, and brown, giving people a gloomy feeling, which reminds people of scenes in horror movies.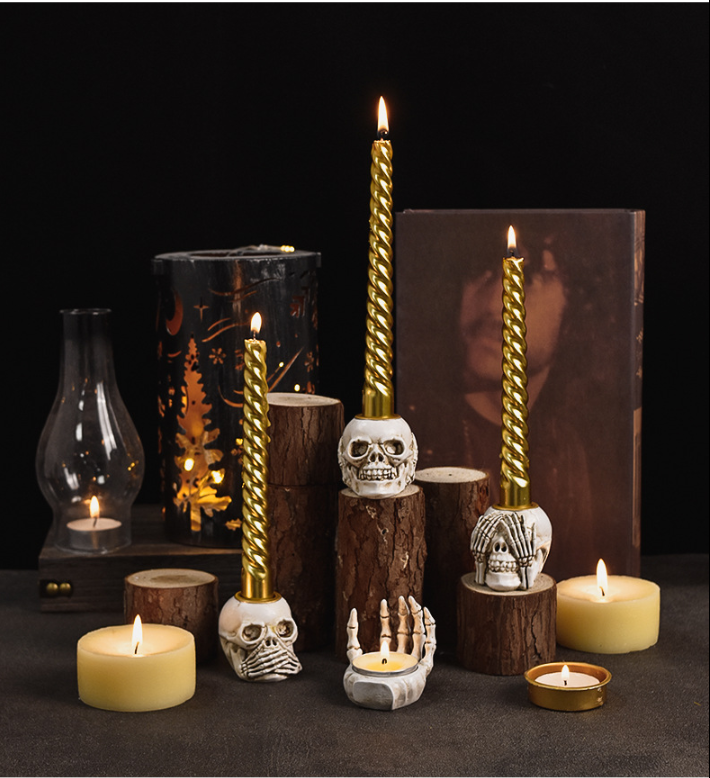 This knickknack not only presents the image of a skull but also adds some weird elements, such as the texture of spider webs on the skull, broken face, exposed teeth, etc., making the overall effect more realistic and terrifying. It can be used as a table decoration, bookshelf decoration, etc., and instantly transforms your living room into an eerie atmosphere.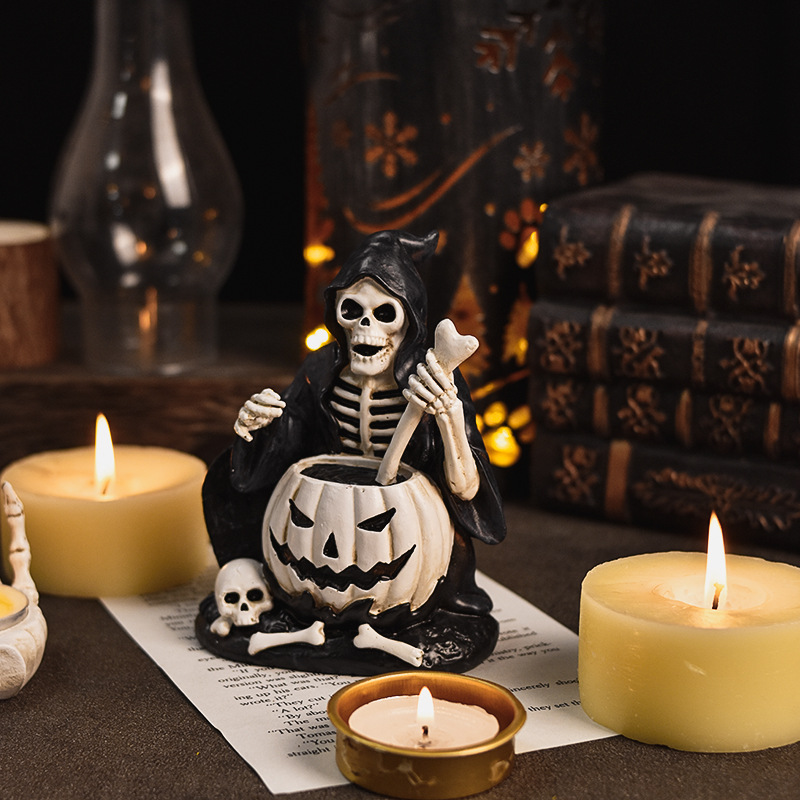 Created for quality life Selected high-quality synthetic resin, carefully crafted in multiple processes, carefully polished, hand-painted paint color, simple and reflects high-grade temperament.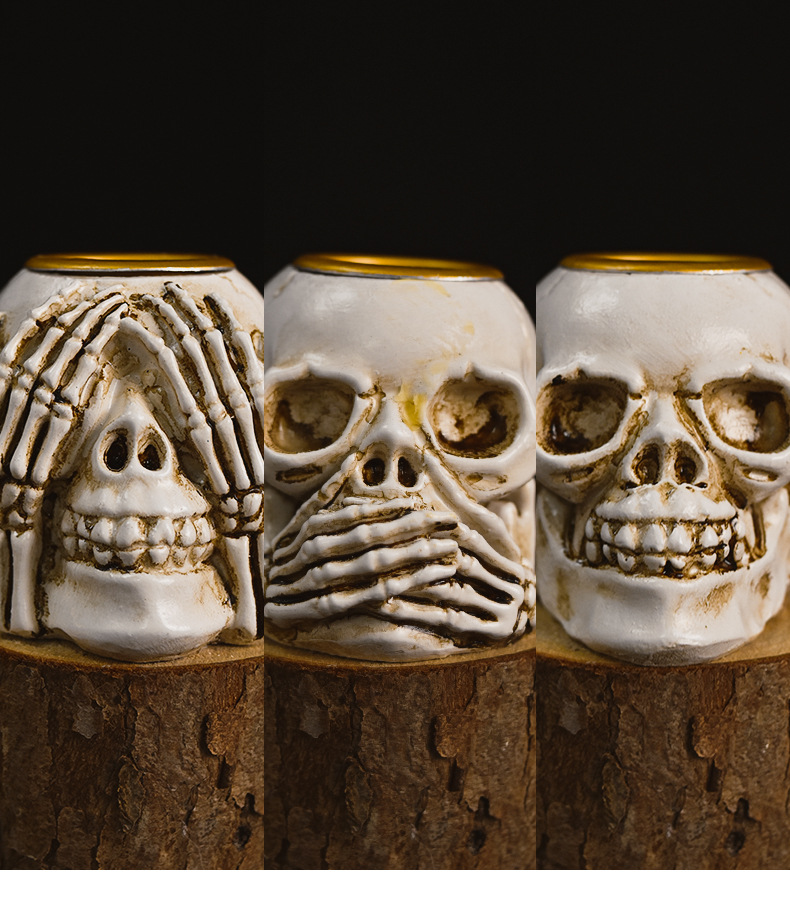 Perfect for collecting and displaying for those who love unique styles. Not only can it add a personalized atmosphere to the room, but it can also be a unique decoration at parties or Halloween.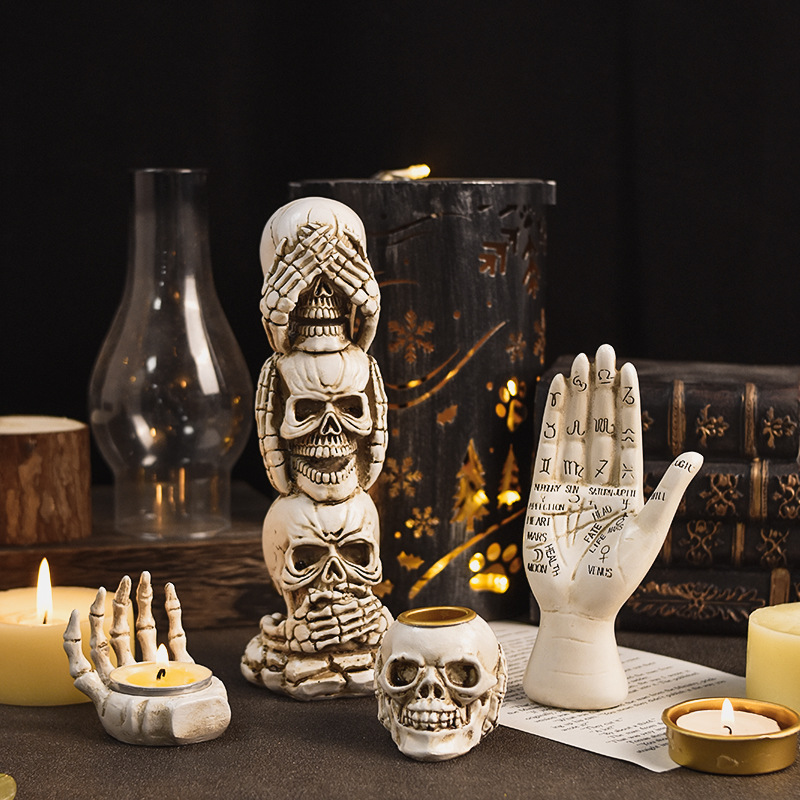 The combination of home and aesthetics💀💀💀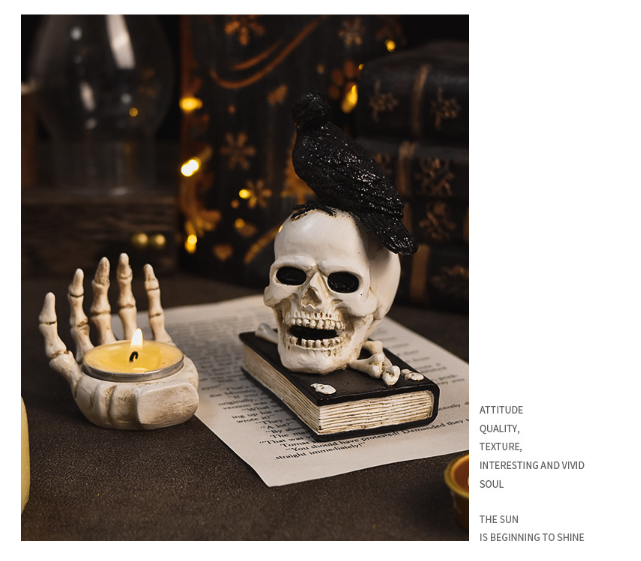 Devil's Night🎃, challenge your courage! Our skull ornaments come from the depths of hell, and each one exudes an eerie vibe. Place them at the door to invite wonder and adventure from your guests. Or let them squat in your yard to create a spooky scene with clever lighting and shadow effects.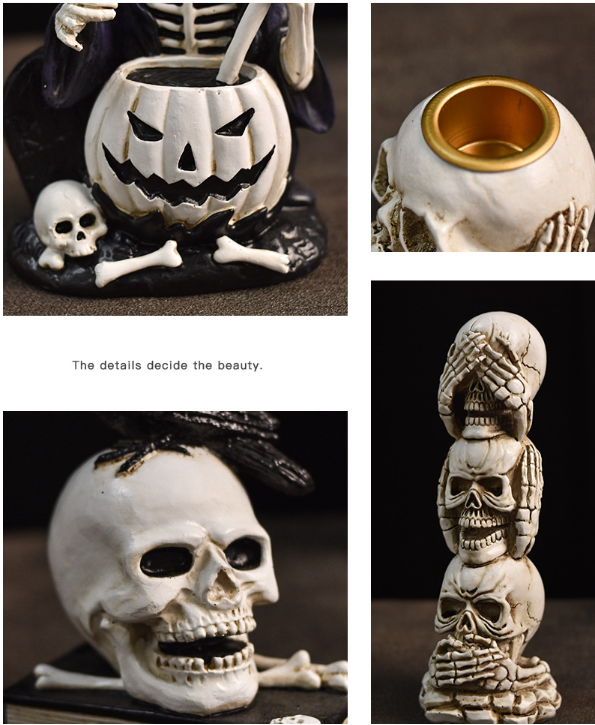 🎃🎃Specification:
Product Name: Halloween Skull Resin Ornament
Product material: resin
Product weight: 200g, 100g, 90g, 40g
Product size: (approx.)
9*6*12CM (3.54*2.36*4.72inch) \200g--Wizard skull
8*5*12CM (3.15*1.96*4.72inch)\100g --Raven Skull
7*7*19.5CM (2.75*2.75*7.67inch) \200g--Skeleton Triad and three skeletons
7*3.8*14CM (2.75*1.49*5.51inch) \90g--palm
5.5*6*5.8CM (2.16*2.36*2.28inch)\40g--palm candlestick
Product List: Halloween Skeleton x 1/6
Note:Candlesticks do not contain candles.