It's been recommended by 76.1K people on Facebook, Twitter and Instagram
Use this heritage star to light up your walls and make your walls more creative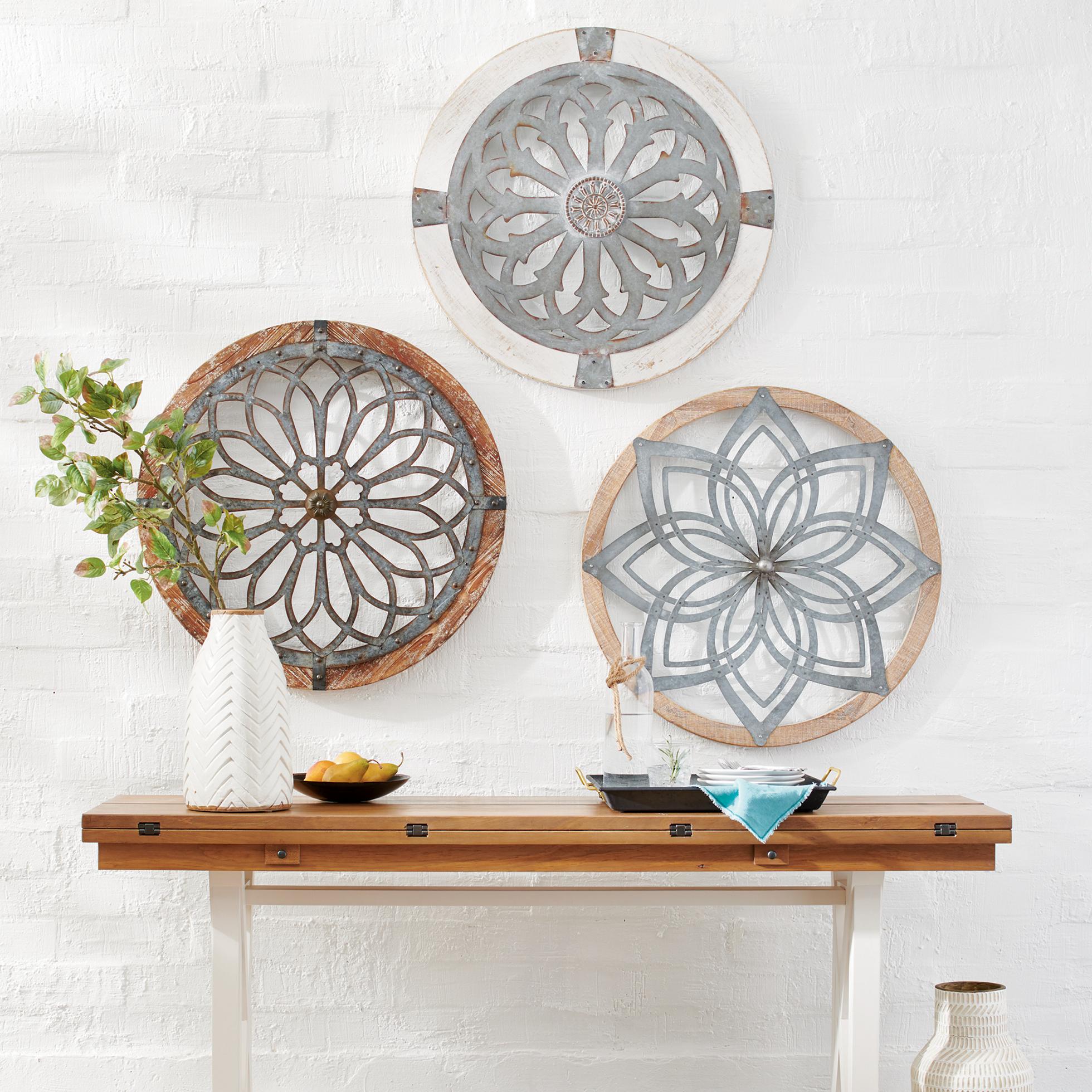 Mix up your wall decor look with the mixed materials of our Heritage Wall Art. A striking departure from paintings or prints.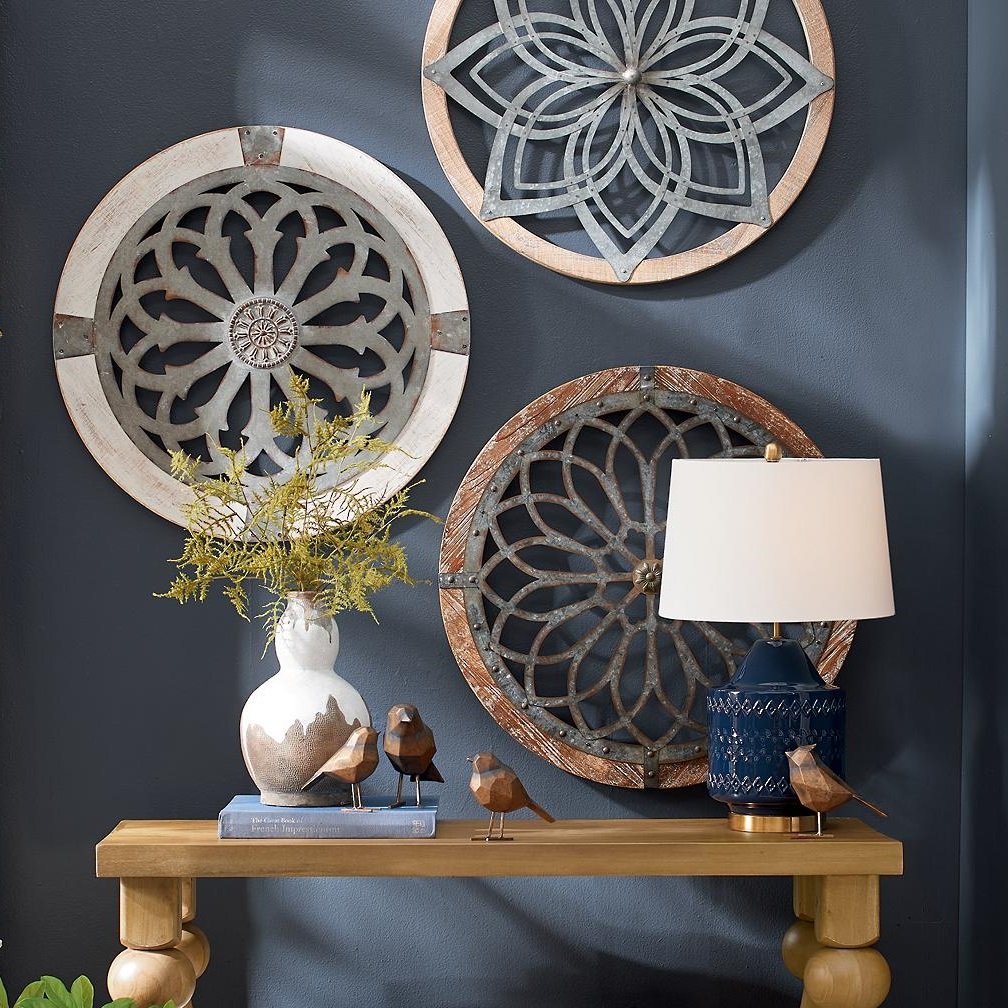 Creatively balances substantial frames and the intricate, open patterning within, cut from metal.
Product Details:
Product Name: Heritage Round Wall Art
Material:

The disc is wood and the middle is metal. Entirely handcrafted; premium materials and uniquely designed flat finishes
Diameter: 16-1/2" dia.
Features

:
Metal decorative wall medallions
Architectural vibe, intricate patterning
Versatile for many decorating styles
Proportioned for making an impact
Ready to hang: incorporated keyhole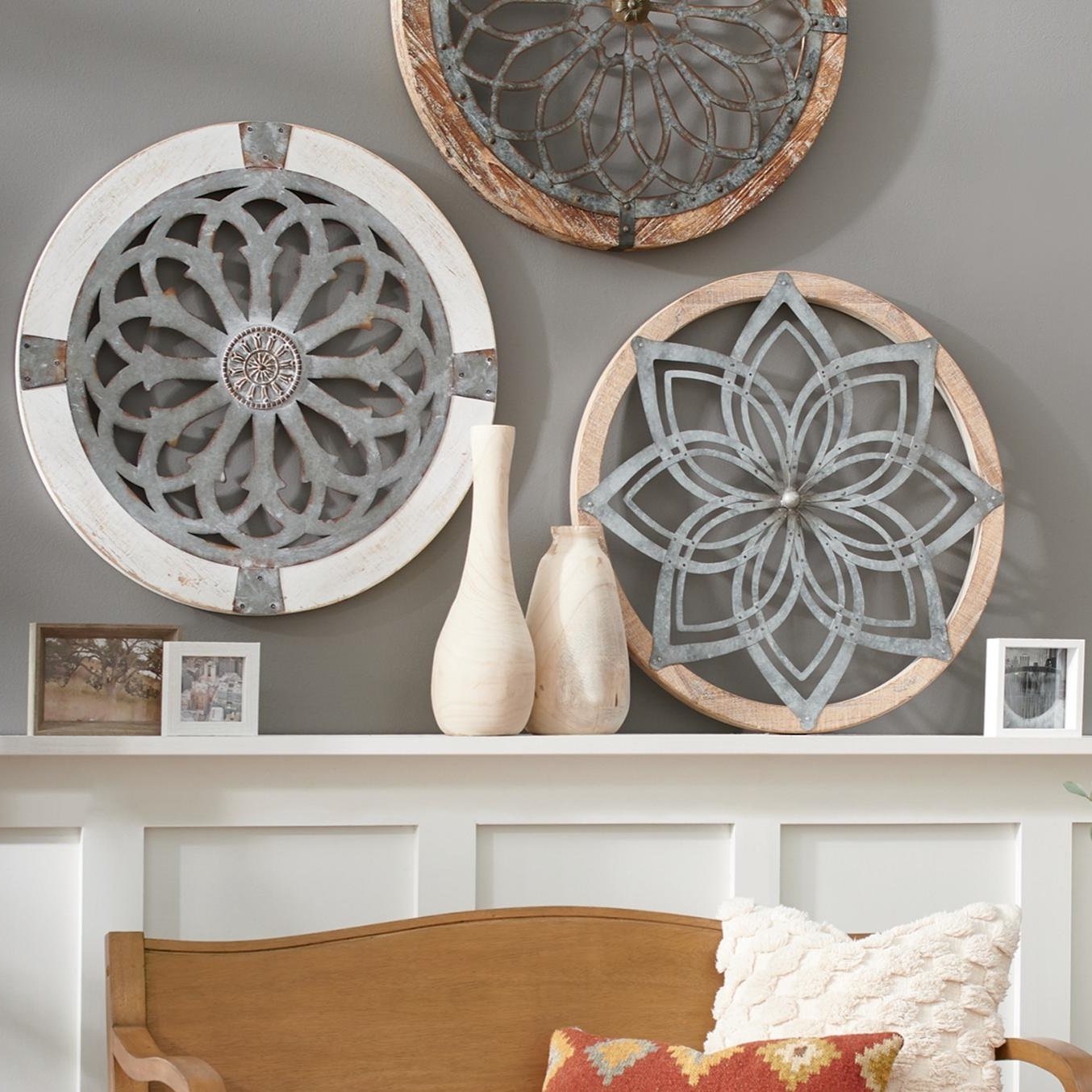 SHIPPING
We would greatly appreciate your patience and understanding as we work to meet demand while ensuring that every piece meets our high-quality standards.