🎁🎁This would be a great gift idea for friends or family who love to make ice.
👍👍Getting ice faster and easier than ever before.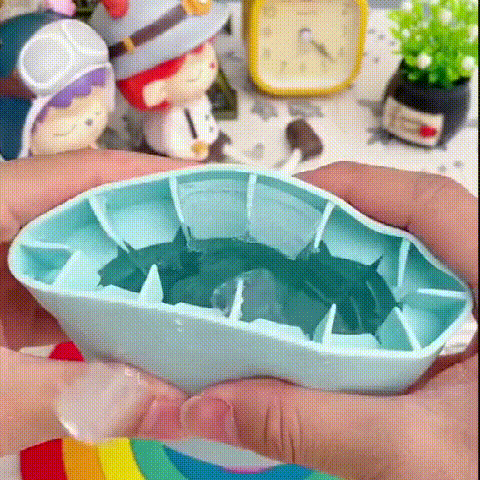 Easy ice cube maker buckets are a fun and efficient way to make and store ice. Simply squeeze the ice tray bucket for easy release ice and ice cup storage.
👍60 ice cubes for a super capacity
❌Too large ice cubes cool drinks slowly
❌Smoothies that are too crumbly will melt in a minute or two
✅Just the right size ice cubes for quick cool drinks and long-lasting cooling.
✅Just the right size of 1.3cm ice cubes
🍻Make a cold beer whenever you want🍻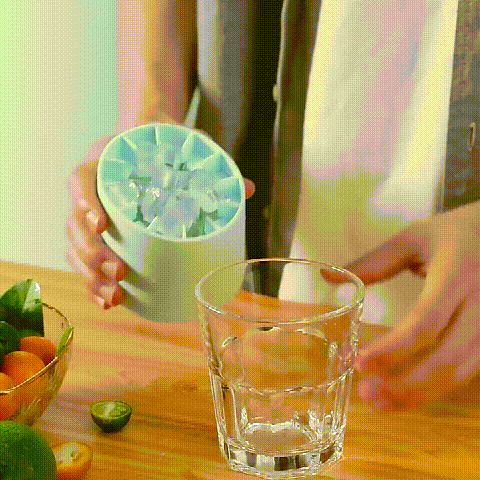 Not just for beer, you can use it for various beverages such as cola, juice, coffee, milk tea, etc.
Keep cool all the time, anywhere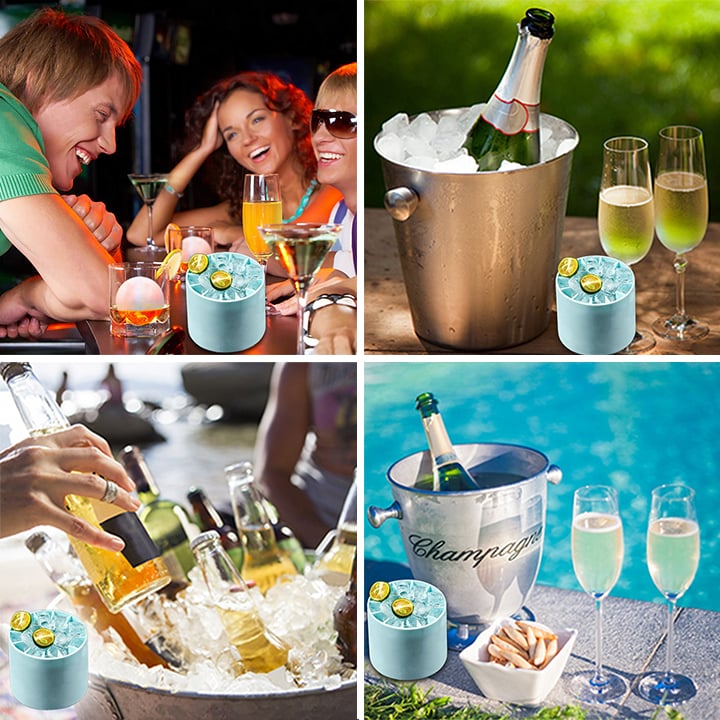 Features:
The compact ice cube maker bucket is 3.14 inches tall and holds 60 mini ice cubes. A compact ice tray for freezer, RV kitchens, sailboating, and office fridges.
Just pour the drink into the molds and put it in the refrigerator for 4 hours to drink it completely. Remove ice cubes. Simplely operation, easy demoulding and easy cleaning.
Our ice cube maker cup is made of high quality food grade silicone and ABS, which can be used directly to eat frozen ice.
Keep ice fresh and sanitary. Lidded ice cube trays are stackable and great for bottom freezers. Enjoy a no spill ice cube tray that is covered to prevent ice cubes from absorbing odors from your freezer.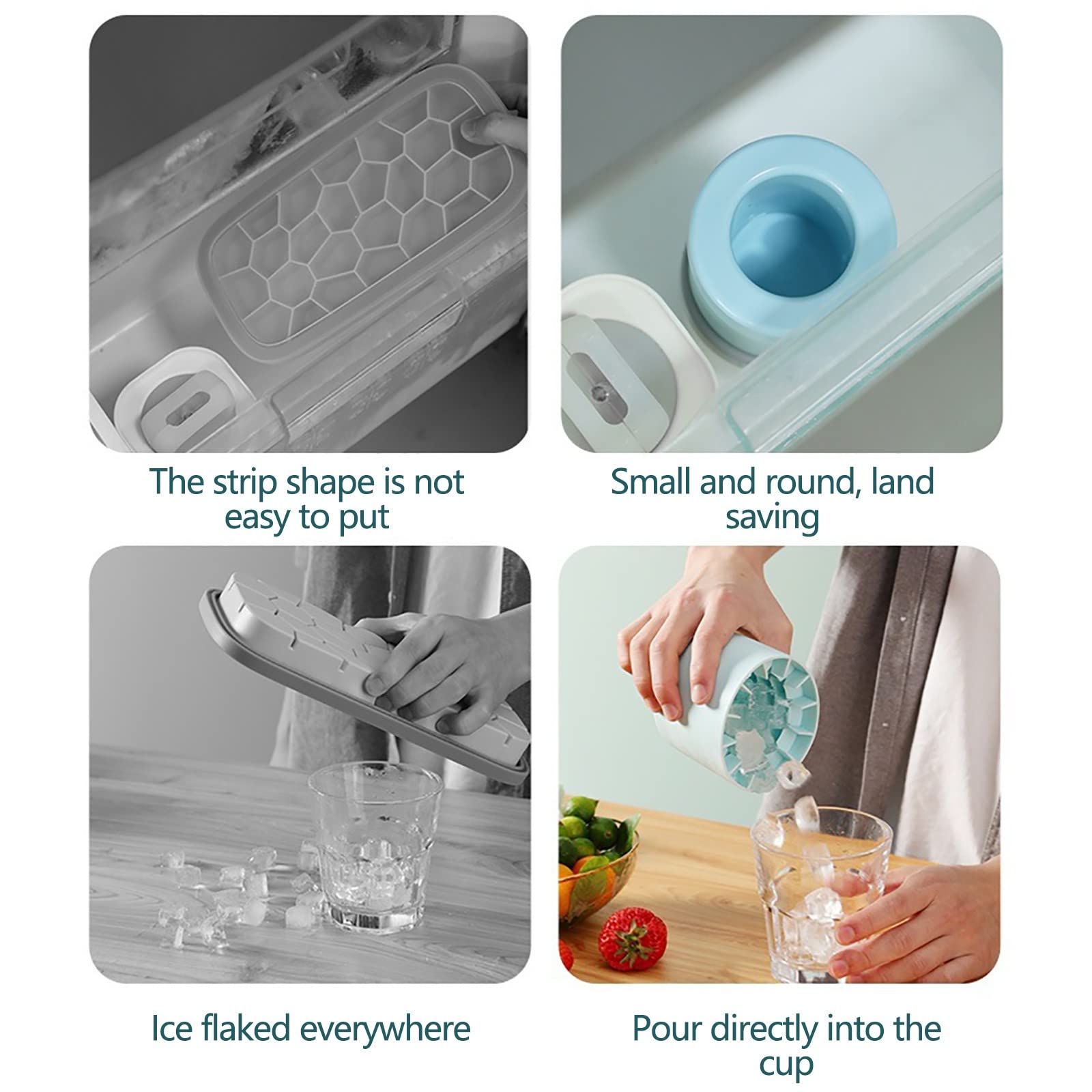 Specification:
Material: Food grade silicone, ABS
Size: 3.34 x 3.15 x 3.54 inch
Weight: 170g
📦Package Include:
Silicone Ice Cube Maker Cup * 1 PCS
Size: 4*12.5cm