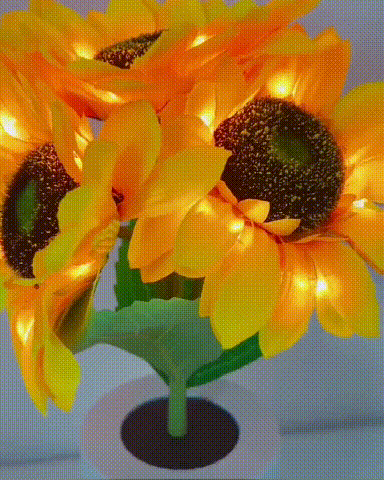 🌻These beautiful sunflowers are a perfect gift for an anniversary, Valentine's day, birthday, or any other special occasion!! The dome measures 11" high.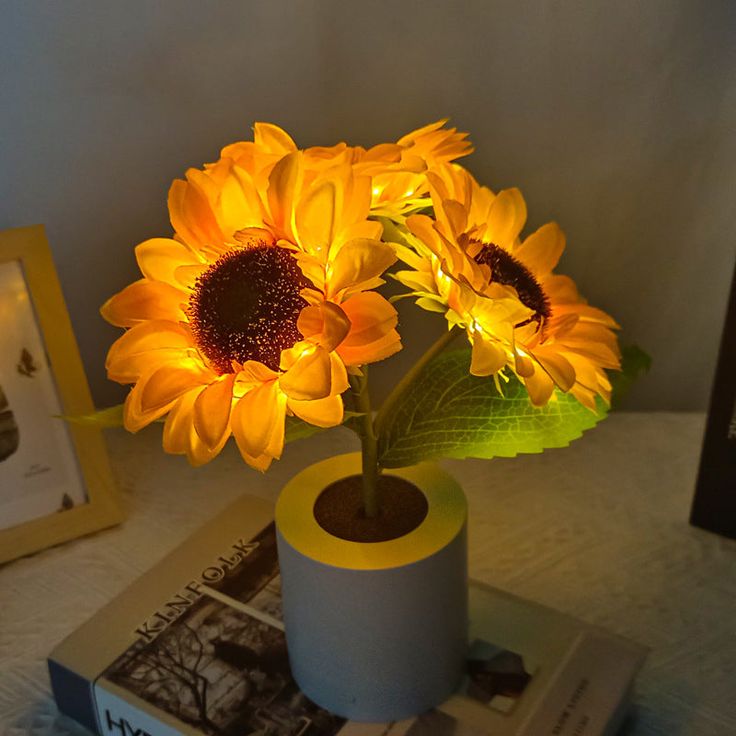 🌻Sunflower symbolizes health, happiness, vitality, the pursuit of a positive life, always have a positive heart love.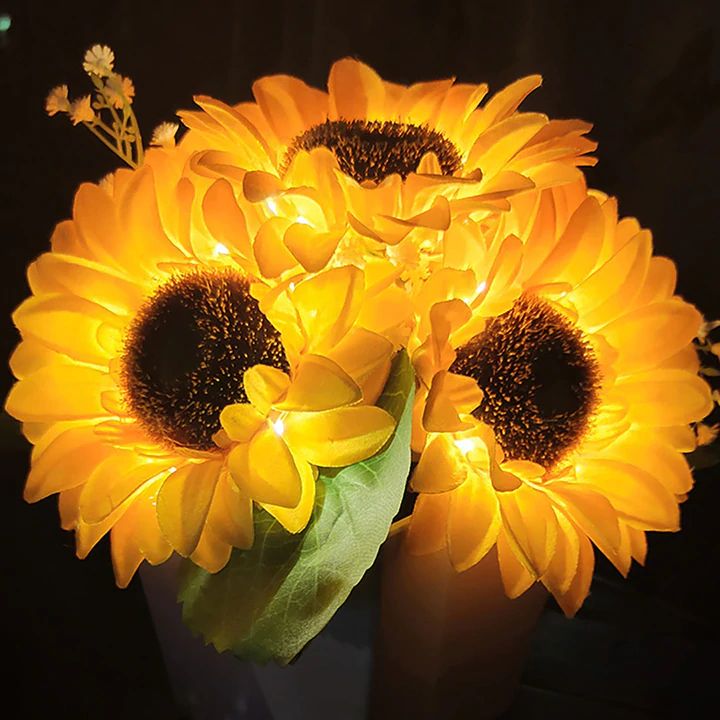 🌻The interior dimensions of the dome measure 10" high and 6" wide 9.5cm*26cm. The base is wood painted and it has a 3.74-inch diameter. It is all handmade with great craftsmanship and detail. The sunflower lights up with an off-and-on switch.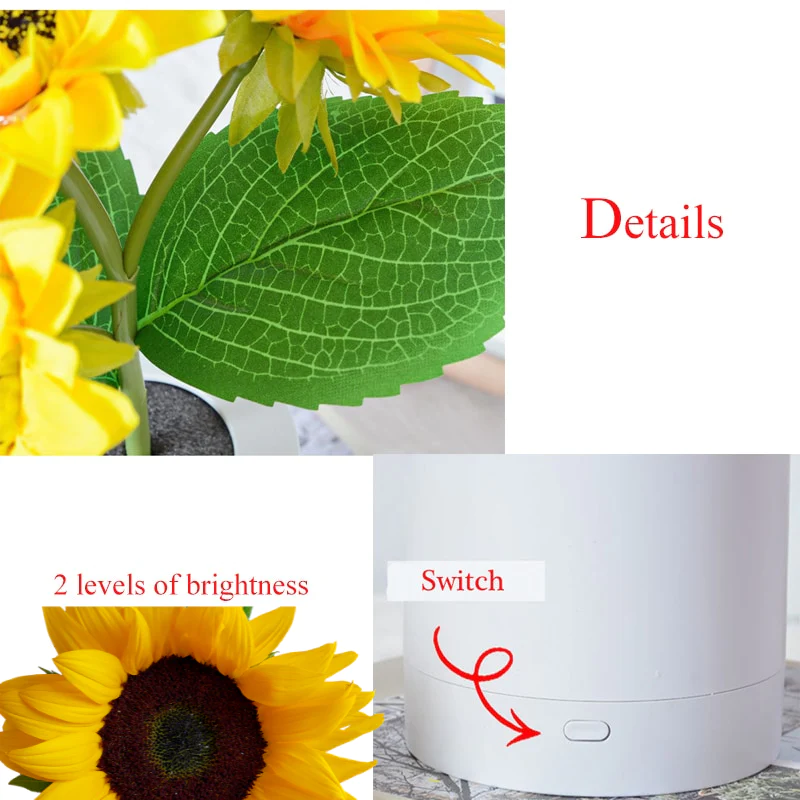 🌻The lamp can be both a nice little decoration or a night light and it looks amazing in both cases.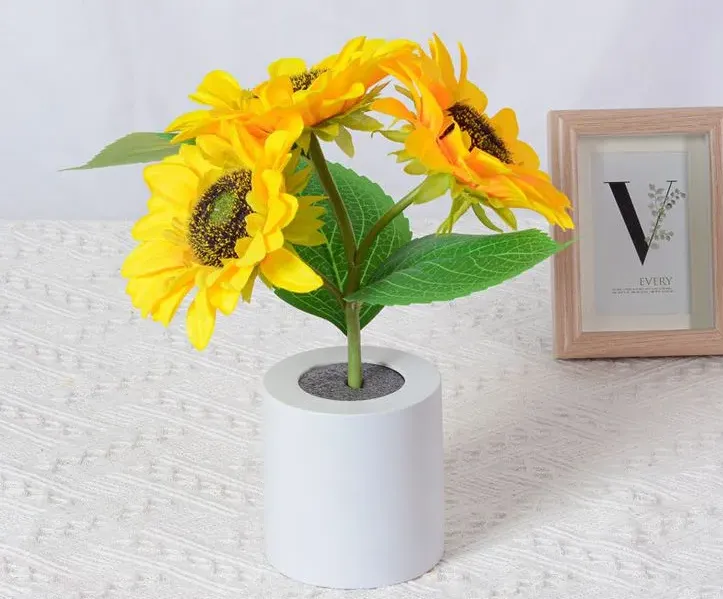 🌻Comes with a USB port and lasts about 8 hours after fully charged, so no wires or battery pack will be visible. Surprise that special someone and show them how much you love them with this enchanted sunflower!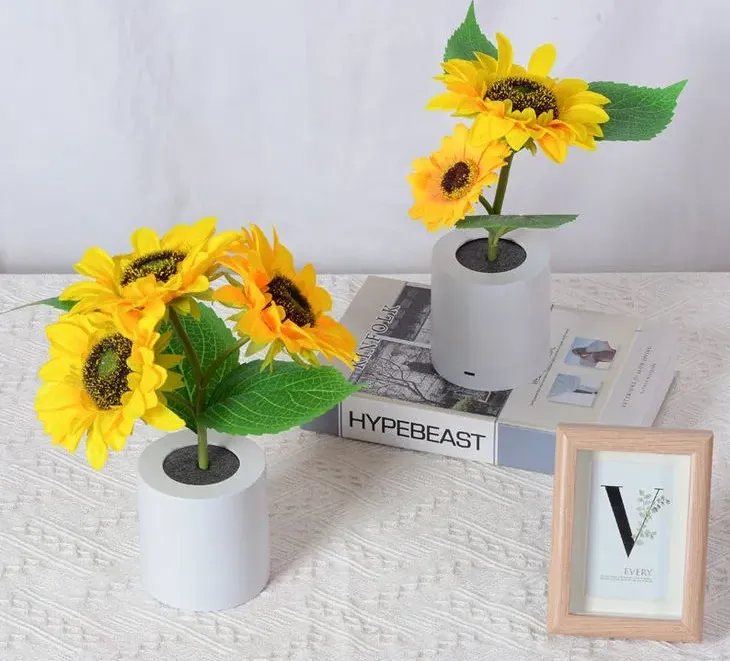 🌻Perfect for the little ones who are scared of the dark! :-)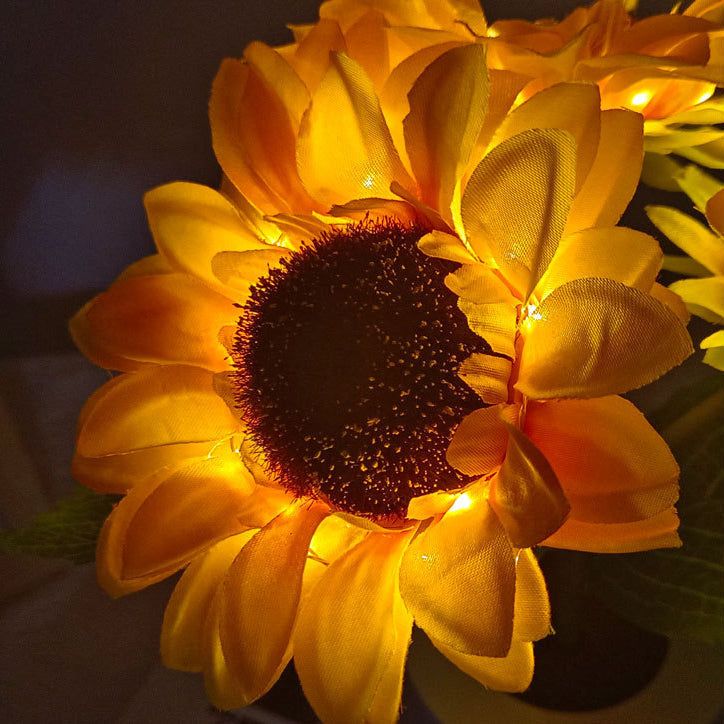 🌻Note: The sunflower is artificial!