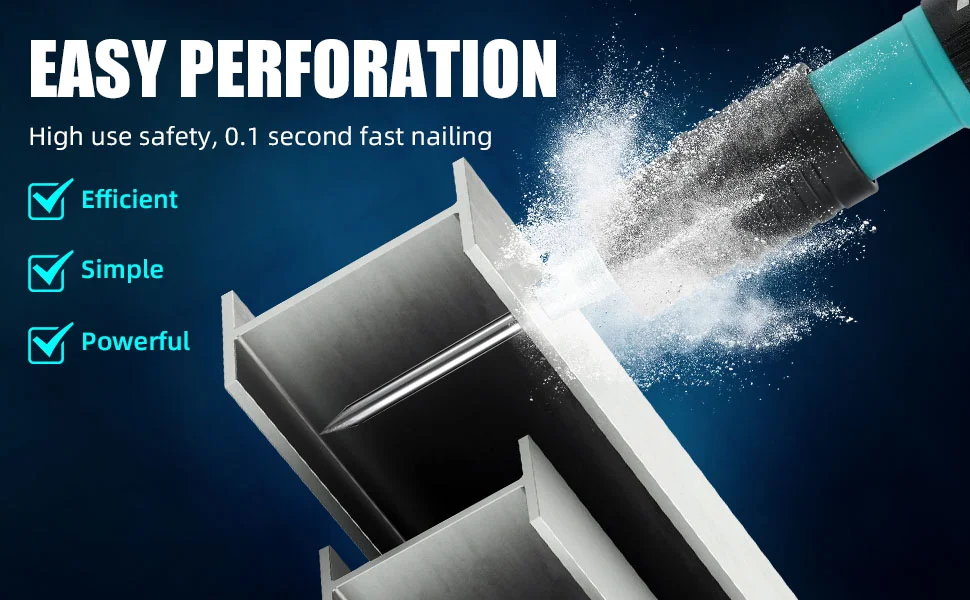 The noise is low, and the construction environment is safer and more comfortable.
It only takes 0.1 second to nail, it can penetrate 3mm steel plate, and it can be nailed in place in one step.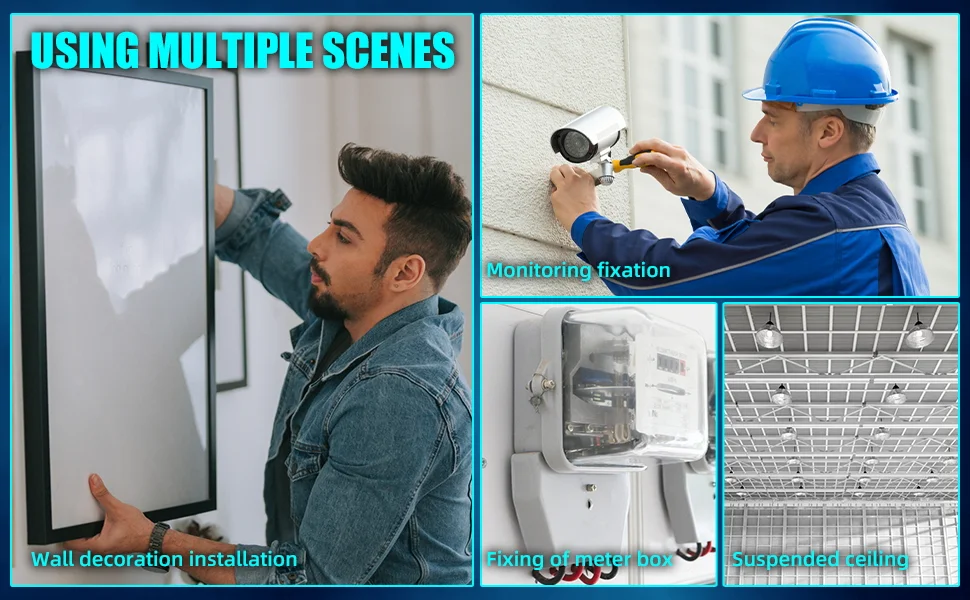 Many uses:
Monitoring installation
Bracket installation
Pipe installing
office ceiling
rack mount
electrical box fixed

This product is produced in limited quantities and will not be sold in stores. Will sell out fast!