Open when letters are such an endearing, thoughtful gift, so it's a really sweet way to miss someone far away from home!!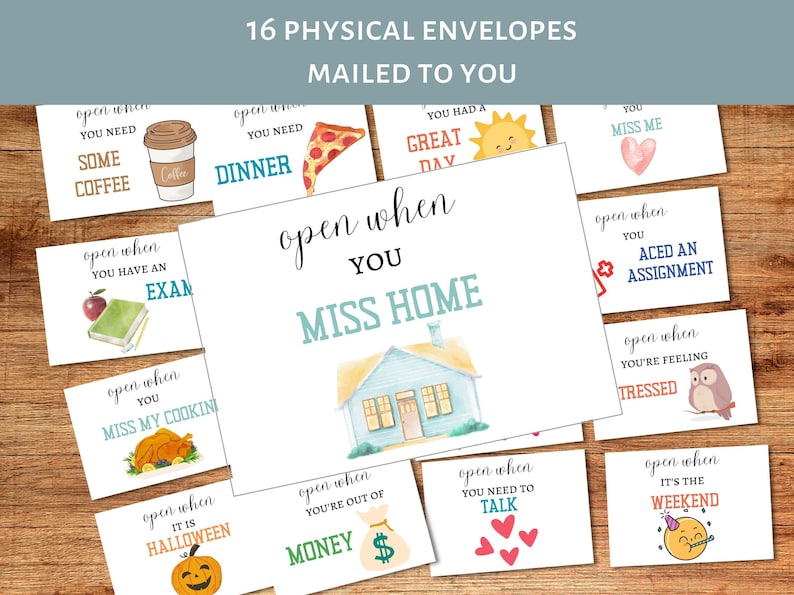 These open when envelopes cater to every new experience they'll have when they're off working on their dreams! All you have to do is add an encouraging note inside each one.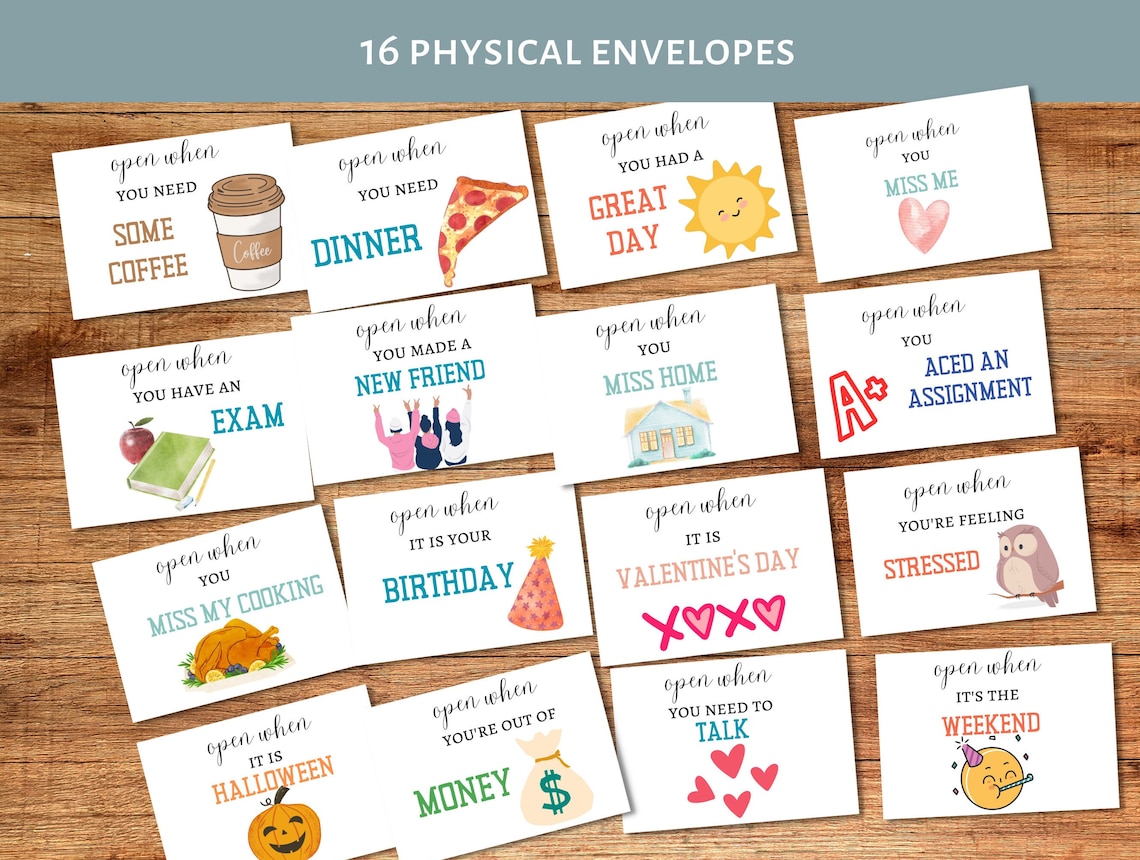 The thing that is most important to them, and a major indicator of their success, is support from their family.
This doesn't come from expensive gifts, it comes from meaningful, thoughtful words. Give them the support they need with these open when cards.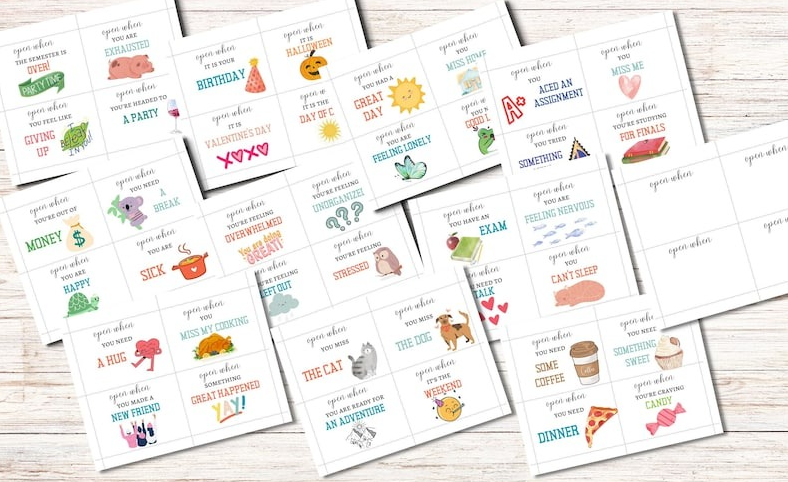 ♥♥♥ You fill them with sweet messages, a picture, a gift card or attach to a gift ♥♥♥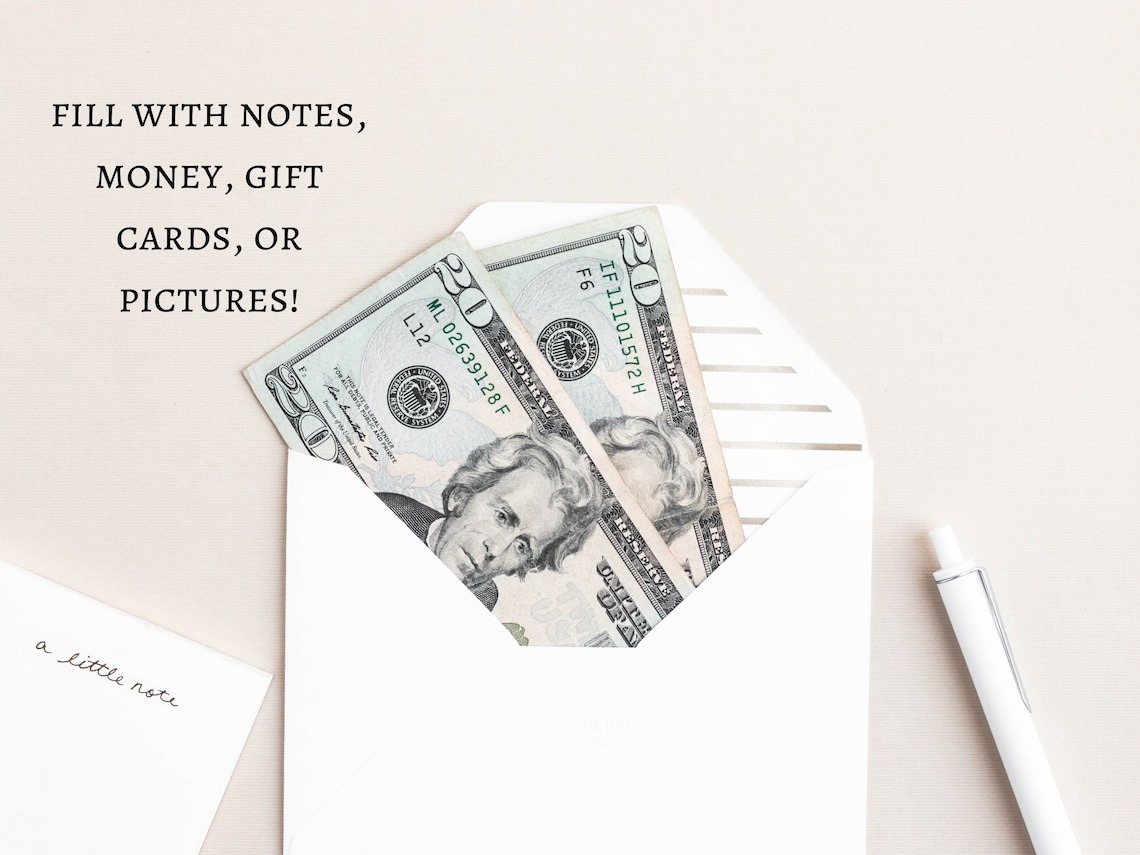 Messages included: open when...
You need some coffee
You need dinner
You had a great day
You have an exam
You made a new friend
You miss home
You miss my cooking
It is your birthday
It is Valentine's Day
It is Halloween
You're out of money
You need to talk
You miss me
You aced an assignment
You're feeling stressed
It's the weekend