🤣Every driver has been tired of someone who didn't parked correctly, so these bad parking cards are a great gift for every driver.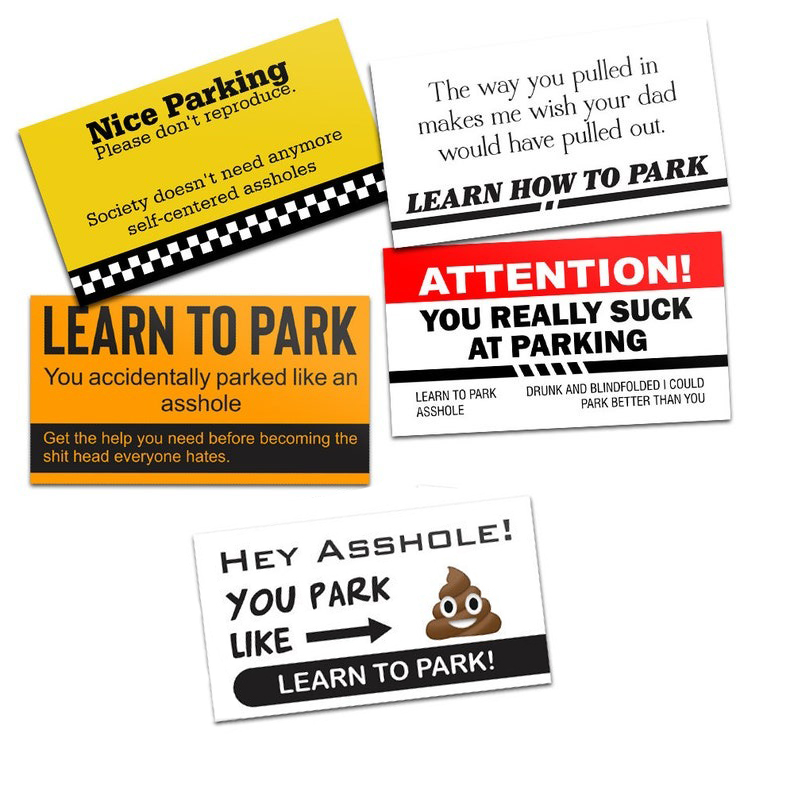 🤣You just write the reason for the violation on the back of the bad parking card, tell people why they parked like an idiot, leave the card under the windshield wipers of careless drivers, and make the violators aware of their mistakes.These bad parking cards are also a novelty prank gift.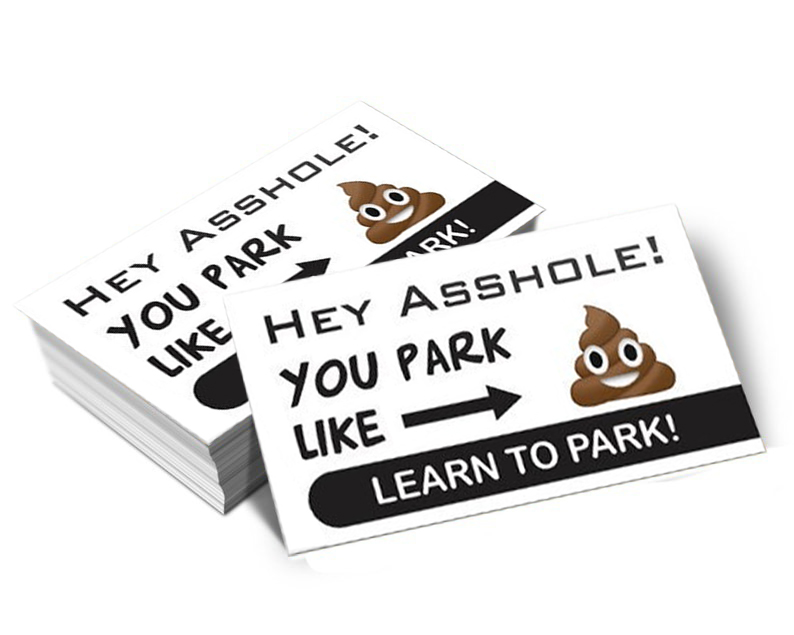 🤣We just want those violators to stop and stop like idiots and don't want to cause other unnecessary troubles. Most parking violation stickers are attached to the parked vehicle and are difficult to remove later, these bad parking cards are not sticky .
🤣These bad parking cards are friendlier to offenders but a better reminder of them than hard-to-remove stickers.