🎃For all Halloween spooky season lovers! A pen for each day of the week!
🌈Monday is black glitter, Tuesday is orange, Wednesday is dark purple, Thursday is a green-gold color shift, Friday is lime green, Saturday is Blood Red and Sunday is Ghost white!
Each pen has a spooky saying for the day of the week. They come in a set or you can pick which days of the week you want.
🎁The pens are all refillable and can be used in all seasons! Office gifts, Halloween gifts, Halloween decor, office decor, true crime junkies, supernatural, witch.
🎅In addition to the Halloween series, we also launched a Christmas series.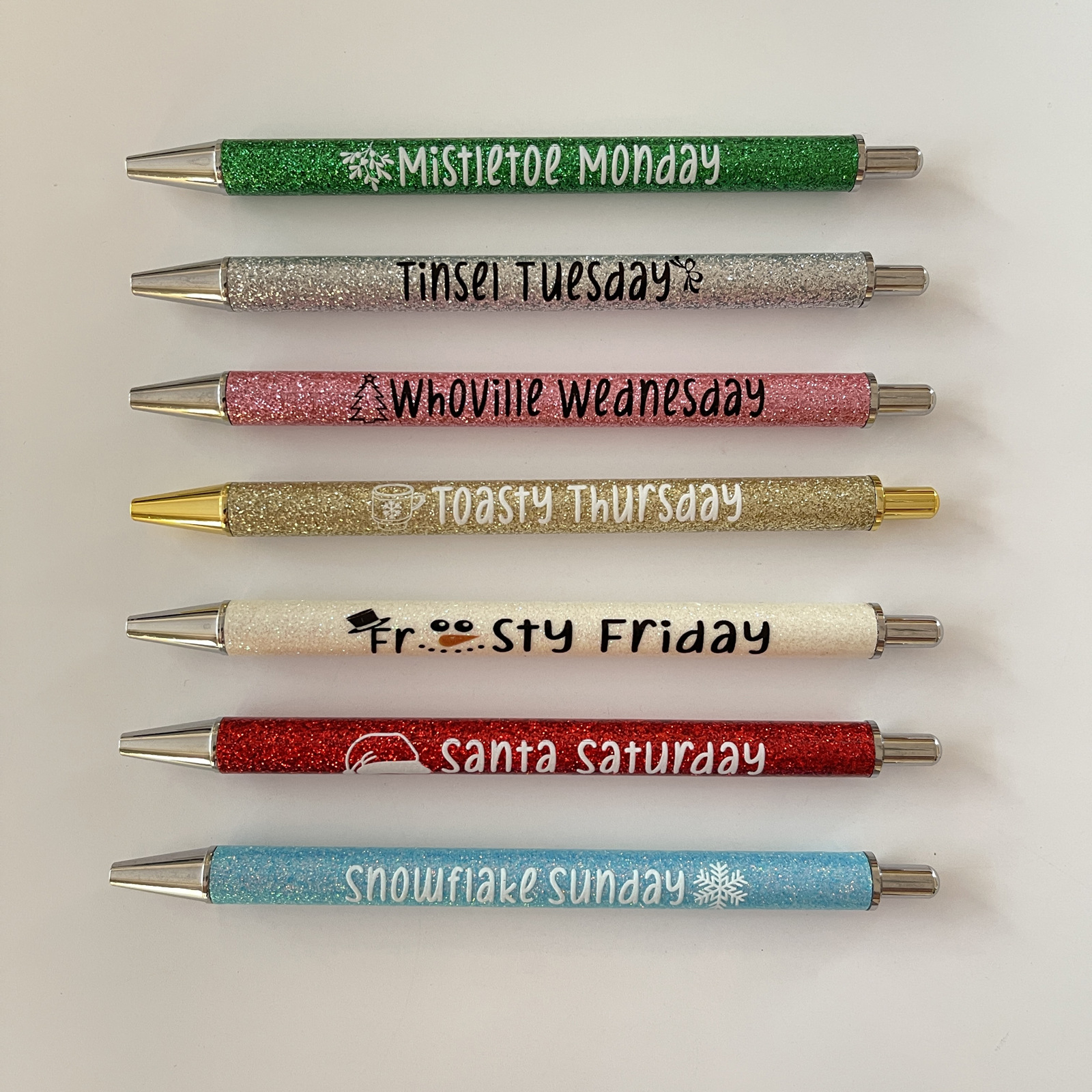 What better way to bring in the season than fun festive pens for every day of the week!