Sun charm hanging in the window, when the direct sunlight, can be mapped out a variety of colors, very beautiful. The brightly colored windmill shines with the wind, shining out forty-eight spokes in various shades of red, orange, yellow, green, blue, indigo, and purple.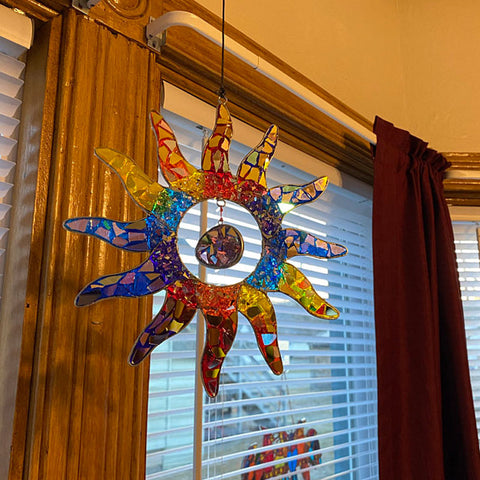 FEATURE
🌞[High Quality] High quality acrylic is technically treated to make the acrylic sun decoration more durable.
🌞[Unique Decoration] Decorate your room with bright colors! Drown in a rainbow-colored rain of light. The effect is absolutely spectacular!
🌞[Versatile] Suitable for various places such as garden, yard, balcony, bedroom and living room. Of course it can also be hung on walls, fences, porches and trees.
SPECIFICATION
Material: acrylic
Diameter: 8.27in
PACKAGE INCLUDES