Chill your drinks and spirits in style!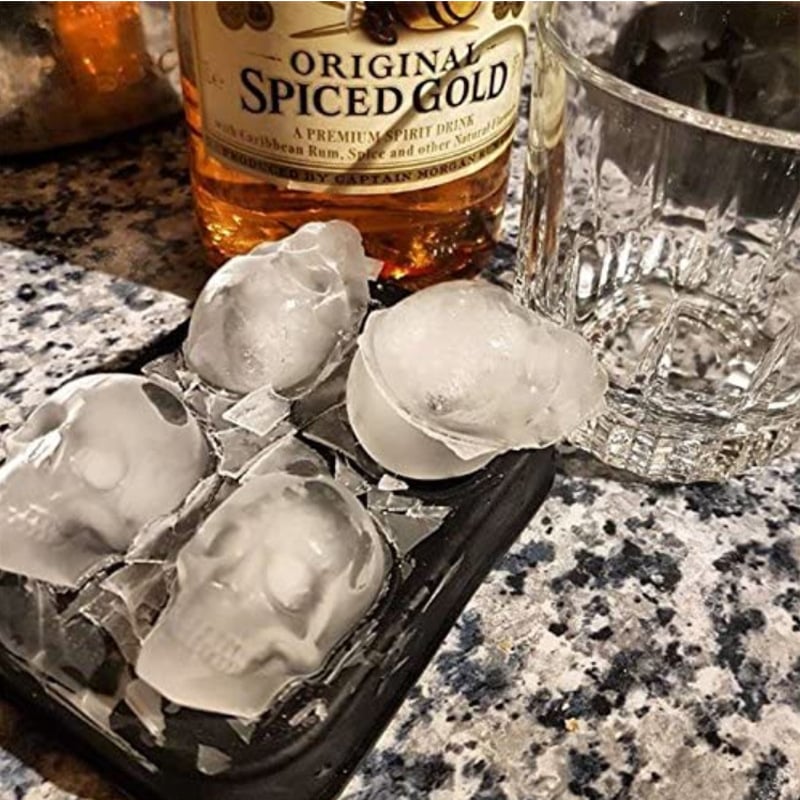 These rarely found silicone molds ice trays come with cool Skull Heads Molds, and you will surely wow your friends and make your party more fun!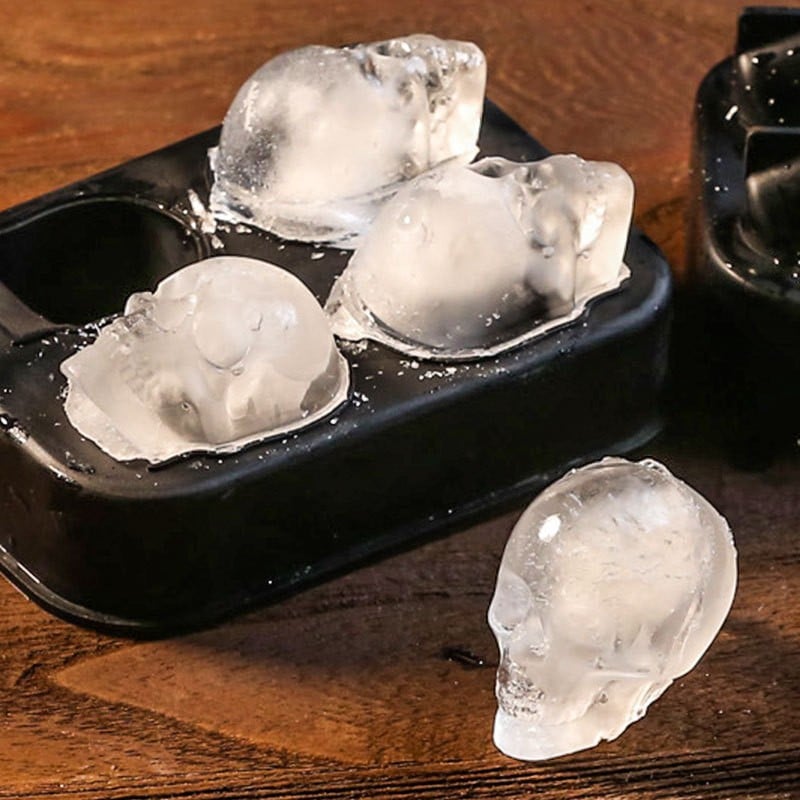 👻With these skull ice mold trays, you can create literally chilling ice cubes for parties and dinners.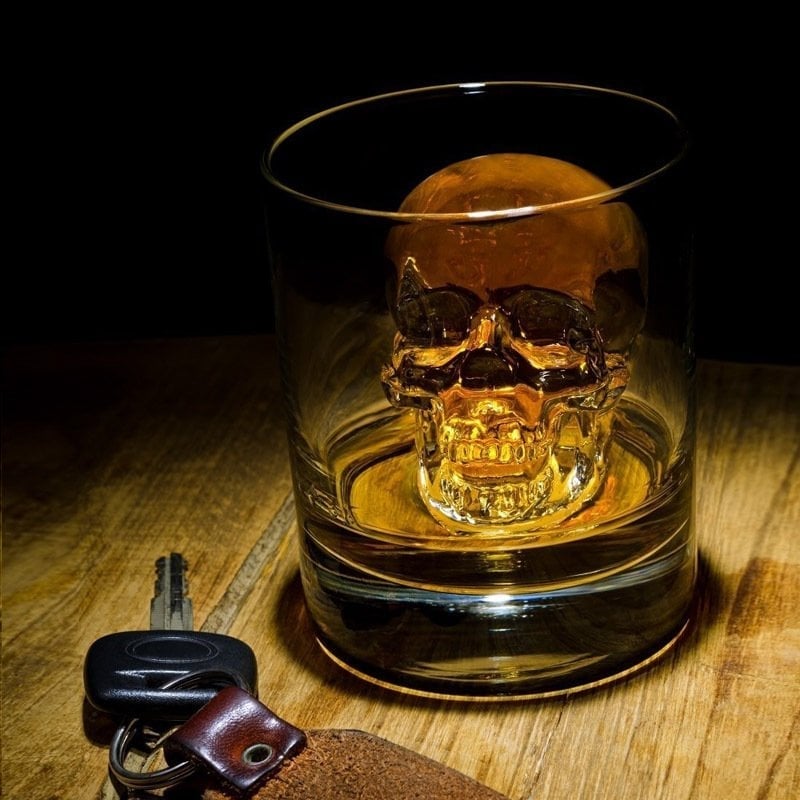 FOOD-GRADE SILICONE: This ice cube trays were made of food-grade silicone which is non-toxic and 100% safe to use. They will not give any smell or odor to your ice or drinks.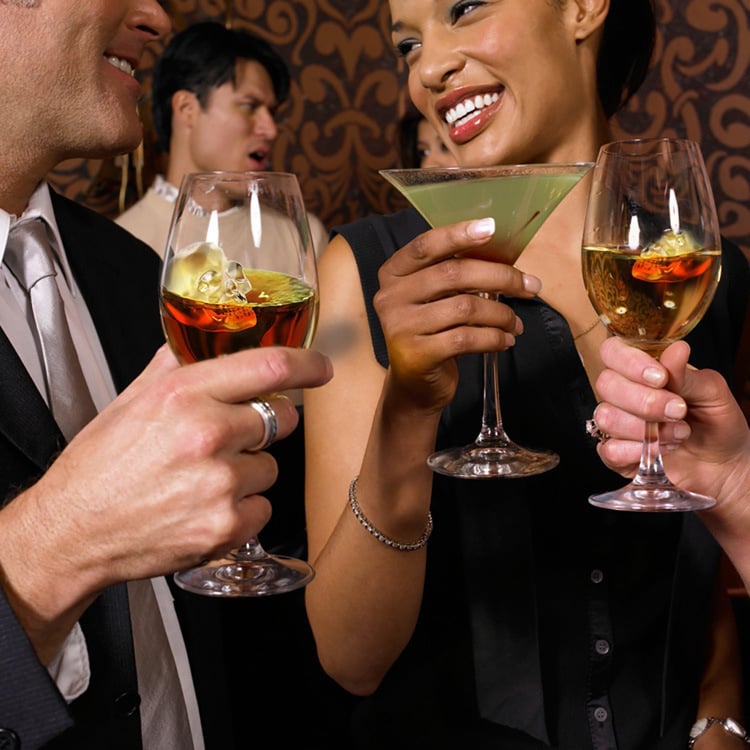 RIGHT QUANTITY: This means if you use it for yourself, you can just make the ice once each week or you can also host a cool party with the skull ice cube with your friends at home!
Each mold creates a big skull ice cube. Now that sure is a surefire way to get the party started.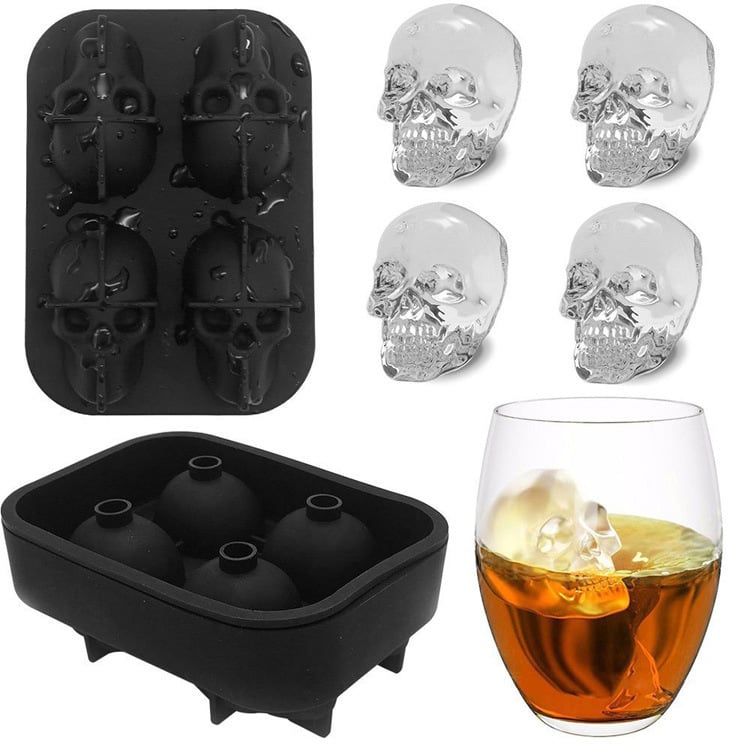 * Mold tray creates 4 ice.
Made with premium food grade silicon
Can also be used to mold jelly and chocolates.
Product material: FDA food grade silicone