Block Out Distracting Light And Noise As You Sleep
The Sleeping mask comes with a 100% block-out sleep mask and built-in music headphones, so you can transform any noisy environment into a perfect sleeping experience!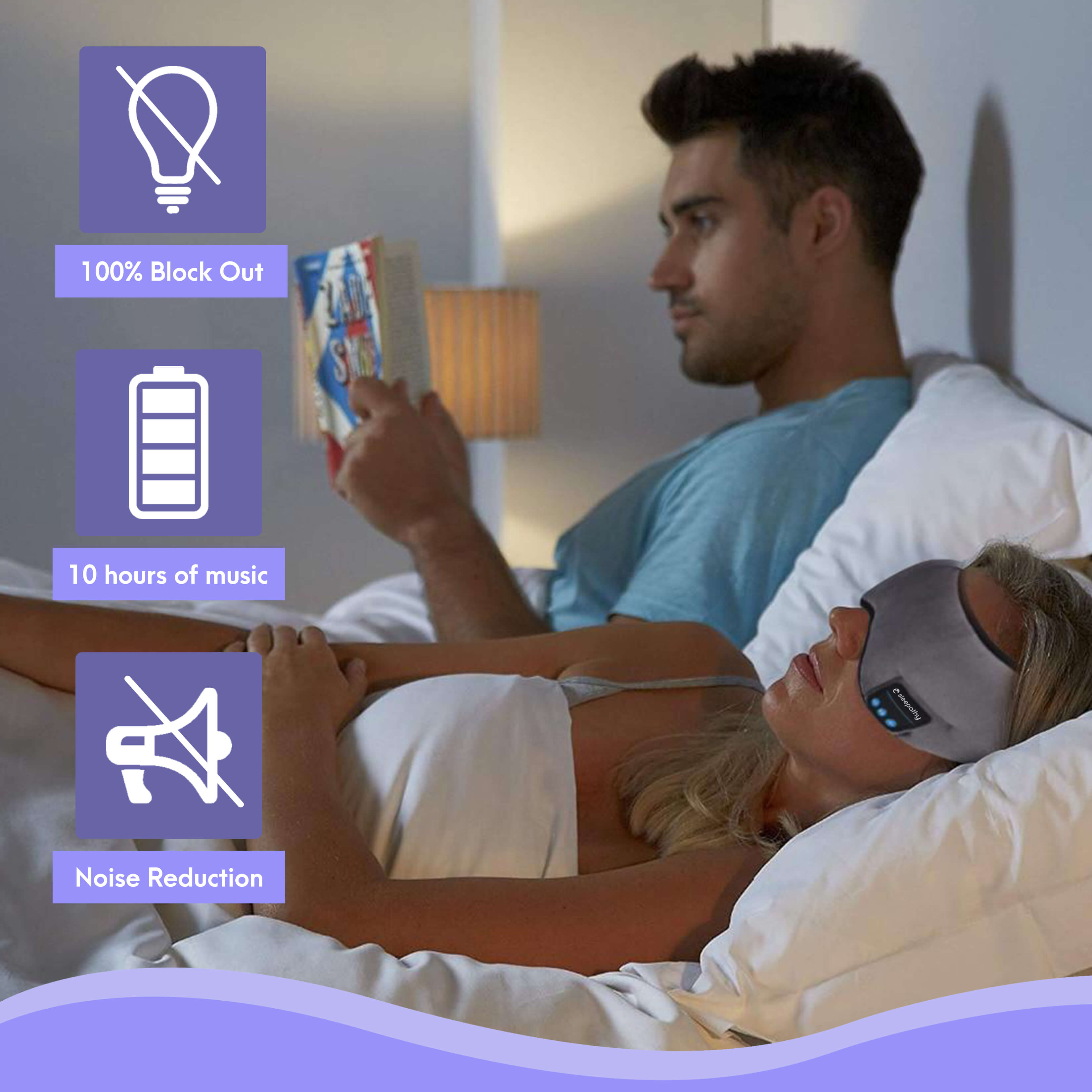 Music Makes You Fall Asleep Faster!
Listening to music is more than something that's simply enjoyable. Studies show that adults who listen to relaxing music before bed is proven to fall asleep faster, sleep longer, wake up less during the night because music helps them prepare and relax to sleep.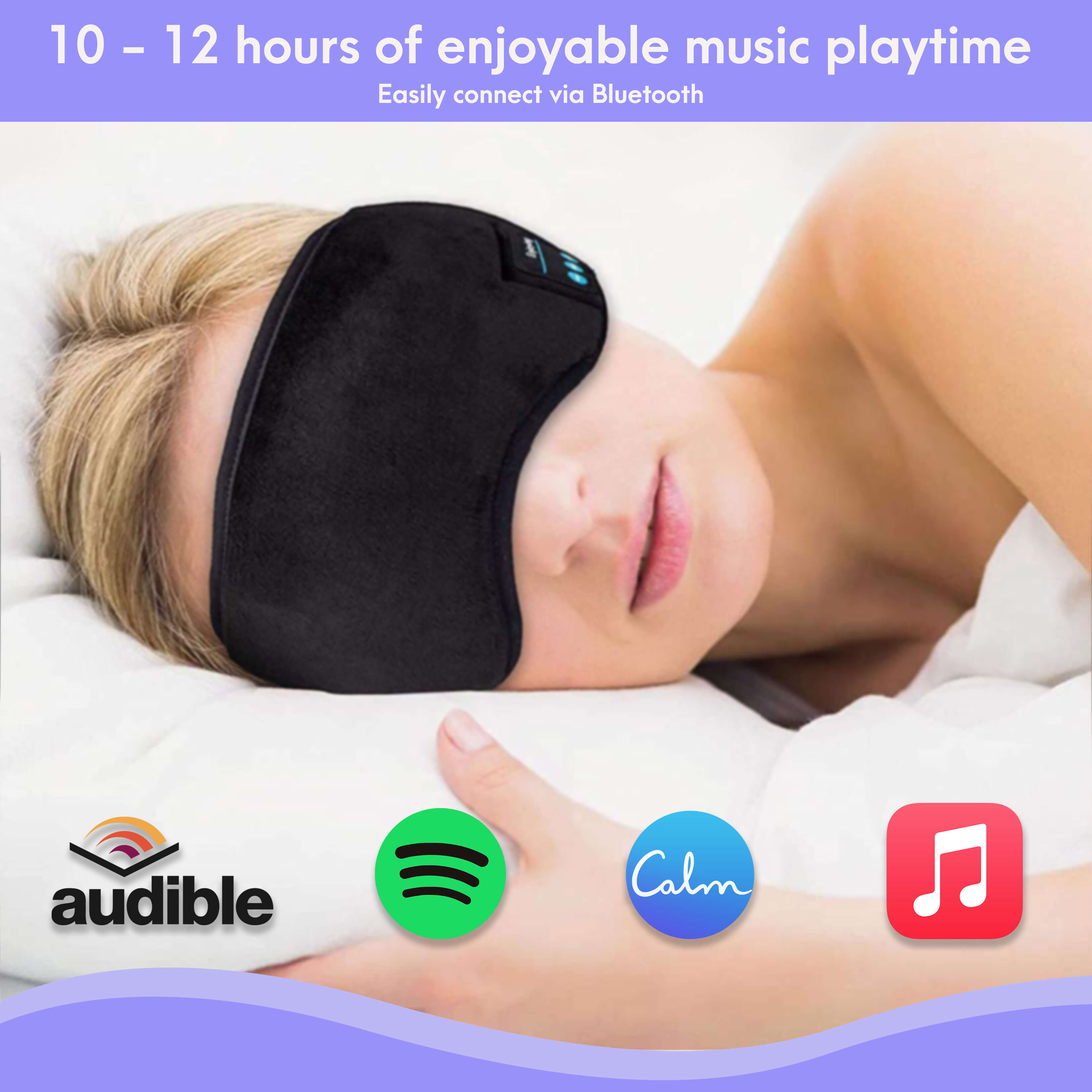 Premium Sound & Long Lasting Battery Life
The mask comes with an ultra-thin Hi-Fi speaker providing an immersive audio experience that's perfect for music, white noise, audiobook, and podcasts. The battery charges quickly via micro USB & can play up to 10 hours of music!
Protect Your Ears From Painful EARBUDS!
Most traditional earbuds are proven to harm your ears after multiple uses, especially when you use them as you sleep. Sleeping Mask is a Bluetooth headphone specially designed for sleeping, now you don't have to worry about pain and discomfort while listening to music at night.
Description:
Style: Headphone
Certification: CE
Vocalism Principle: Dynamic
Control Button: Yes
Communication: True Wireless
Volume Control: Yes
Sensitivity: 120±2dBdB
Wireless Type: Bluetooth
Max Output: 0.05mW
Function: For Mobile Phone
Model Number: sleeping mask
Earcups Type: Sealed
Bluetooth Version: 5.0
Driver Diameter: 8mm
Resistance: 32ΩΩ
Waterproof: No
SHIPPING
Due to the complexity of this design, the production cycle is about 1-2 weeks. Logistics transportation 10-15 days.
We will be very grateful for your patience and understanding because we will strive to meet the needs while ensuring that each piece meets our high-quality standards.