DIMENSIONS:
Socks Size: even size
Style: Casual
Quality Fabric: Cotton 100%
Color: Multicolor
Gackage:Two socks in a single item
"These funny and cute socks are perfect for this winter."
🎄Christmas is coming,no one will refuse such a gift, it looks like a alligator that eats your feet, these socks are creative gifts for yourself, family and friends on birthday, Halloween, Thanksgiving, Christmas, New Year etc.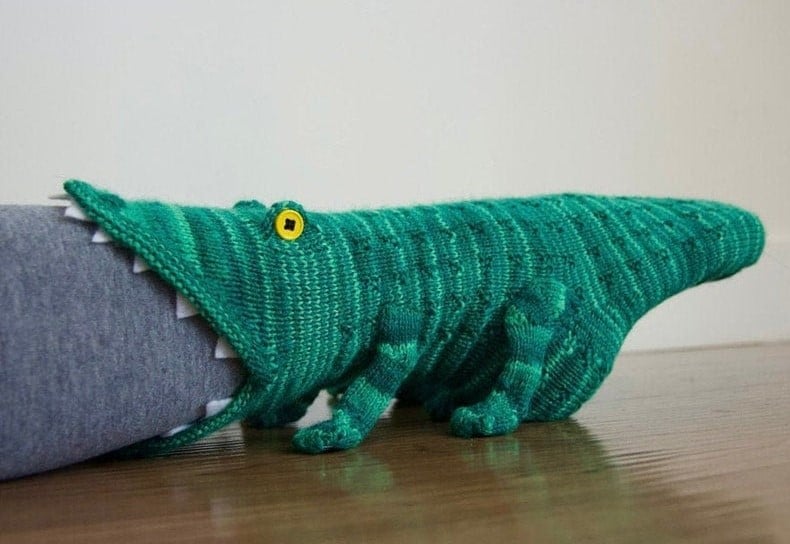 Crocodile Socks Knitting Pattern has a continuous textured stitch pattern across the body, the design is inspired by mimic a crocodile, designed to mimic a crocodile's skin, raised eyes, nose bobbles, a gapping maw, and arms and legs.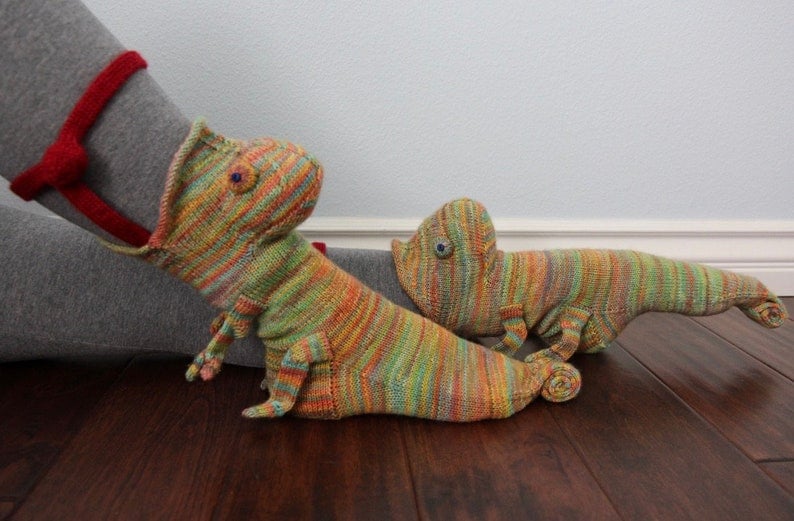 knitted crocodile socks using high-quality cotton as raw materials, double-sided knitting, warm, soft, comfortable and durable.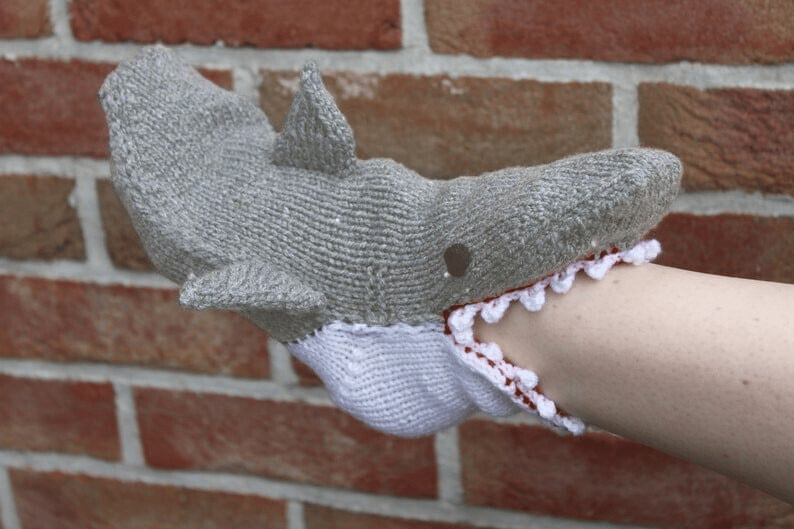 🎄It's perfect for the Crocodile enthusiast in your life, the novelty sock lover, or the one who loves to be cozy.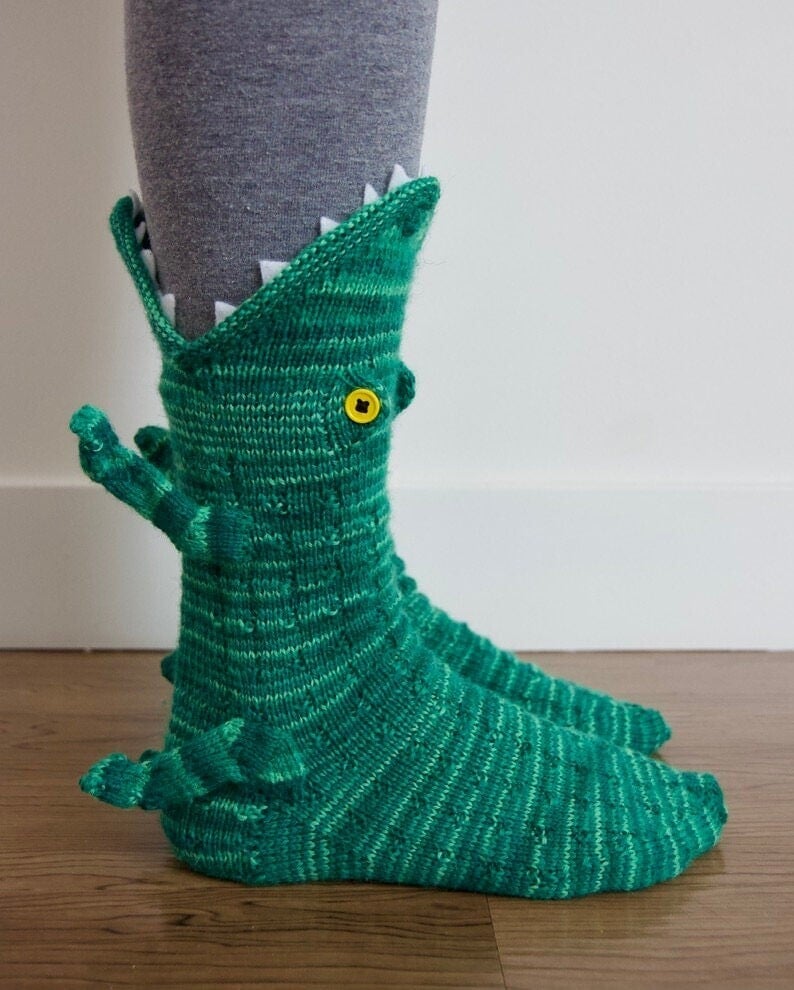 🎄It looks like a fish that eats your feet.
Handmade: The socks are hand crocheted with attention to detail in every stitch to give you a comfortable feeling of use. The warmth is remarkable, making these socks a great way to keep warm in the winter. Warmth and novelty all in one crocodile socks that you deserve.The most important thing is not to make your feet sweat.