TEAK WOODEN UTENSIL SET - MUST-HAVE UTENSILS FOR ANY KIT CHEN!
"Absolutely love my new utensil set. They make me happy every time I use them. Smooth with beautiful grain. I can imagine using them for decades. And yes, I agree, the rice spoon is super cute!" - EM
QUALITY KITCHENWARE MADE TO LAST!
Quality kitchen utensil sets that can replace the silicone ones that have come apart over the years. Beautiful, smooth, and sturdy - these utensils not only add to the joy of cooking but also look good!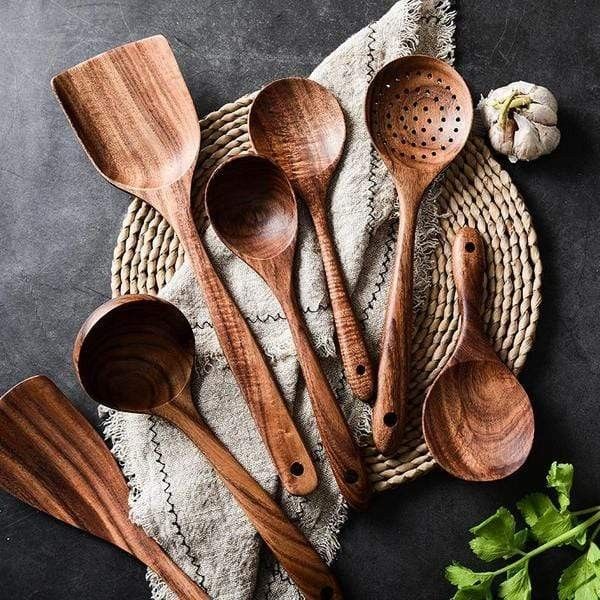 Each wooden spatula and wooden spoon for cooking has its own grain and shape. Perfect for a housewarming gift and gift to yourself as an upgrade to your current utensils. Great for cooking pasta sauce, tossing salad, turning fish, flipping pancakes, and serving soup.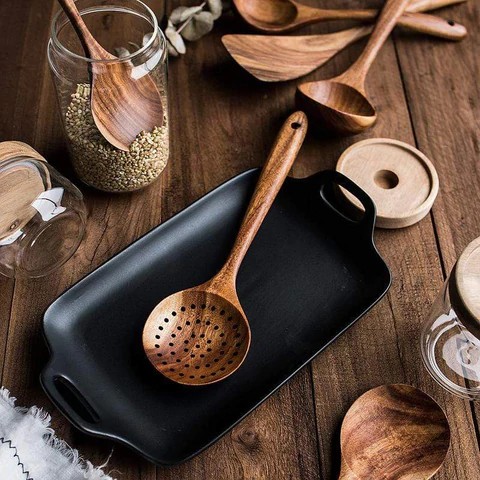 This Teak Wood Cooking set is a handy investment that can help you prepare food and add to the look of your kitchen. Made from natural teak and coated with food-grade oil and shellac.
THESE UTENSILS WON'T SCRATCH YOUR POTS AND PANS
The 7-piece cooking utensil set includes a rice scoop, serving spoon, ladle, oil/gravy spoon, slotted spoon, turner, and spatula. These wooden utensils won't scratch your pots and pans and unlike silicone or plastic utensils, they won't melt which makes them suitable for high heat.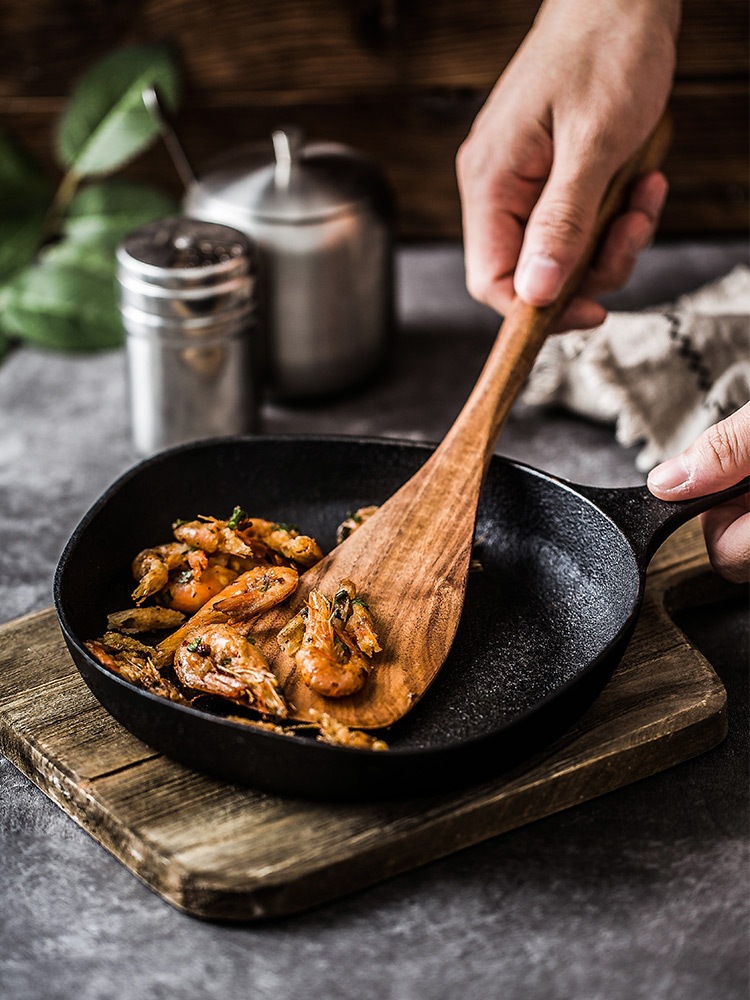 THIS UTENSIL SET IS FOR EVERY CHEF AND EVERY HOME COOK'S BEST FRIEND
Whether you are a professional chef or a home cook, this handmade cooking utensil kit is a great addition to your kitchen and will help you prepare delicious meals for the whole family!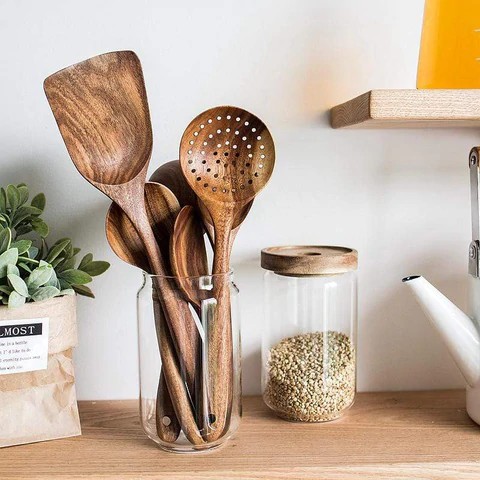 A MUST-HAVE COOKING UTENSIL
Easy to clean – hand washes the utensils with warm water immediately after use
Makes a great gift for anyone who loves to cook as a wonderful housewarming or holiday gift!
SPECIFICATIONS:
Material: Teak Wood treated with linseed oil and cured with shellac. Shellac is a food-safe coating.
Due to the natural material of the product, the color and textures may vary.
Care: Hand washes the utensils with warm water immediately after use with a non-abrasive sponge.
Note: Actual colors and texture may vary slightly, due to different device monitor screen calibration settings, the lighting used during photography, slight differences in product finishes over time, and other factors.
SHIPPING
Each piece is handmade. Due to the complexity of this design, the production cycle is about 1-2 weeks. Logistics transportation 10-15 days.
We will be very grateful for your patience and understanding because we will strive to meet the needs while ensuring that each piece meets our high-quality standards.