🎾Do you and your tennis friends sometimes need a spicy or aggressive reminder to keep you focused and moving?
These are the perfect little reminders to keep you on your game!
Styles
The Green "Don't Fuck it Up" style - A good mantra for any occasion, but particularly helpful before you step on the court or in the middle of a heated match.
The Orange "Move your Fucking Feet" style - A great reminder for players of all levels to not have lazy feet!
The Yellow "Get to the Fucking Net!" style - Highly requested and very often yelled by my coach (and my partner)
The Blue "Patience...let THEM fuck it up" style - Are you a regular 'slam the overhead right into the net' player? Join the club, my friend! A great reminder to take a breath and let them make the mistakes!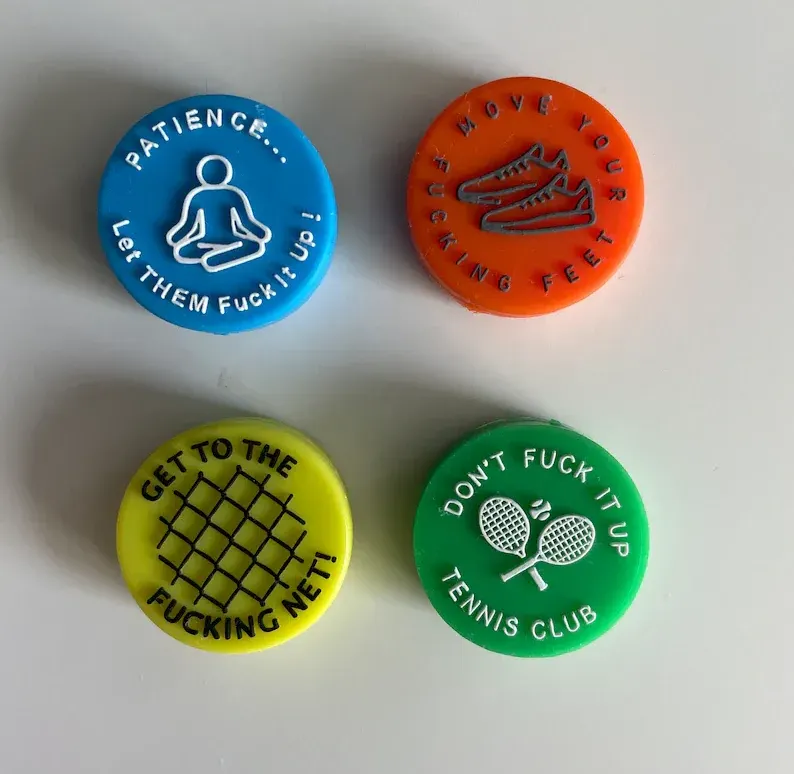 Package Includes
Tennis Damper*1 Set(One For Each Color)