Painkillers
Plantar pads are excellent protectors for your metatarsal (foot bone). They reduce the friction between the front of the foot and the sole to relieve you of pain.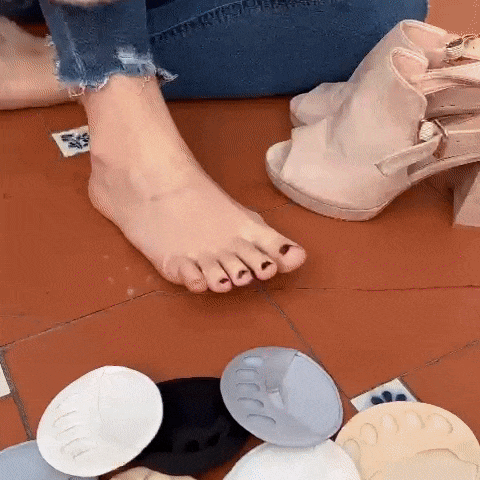 Comfortable
The foot pads are made of quality materials. Its sponge and sock are soft, comfortable and light so you can use them every day.

Anti-slip
These socks will allow you to be stable throughout the day thanks to the sponge that will suck the perspiration from your foot, preventing you from slipping in the shoe.


Discretion
The forefoot pad can be perfectly hidden in your shoes. Its small size and its colors allow you to adapt it to any pair. It is suitable for high heels as well as open heels. Don't be afraid to wear heels anymore !



💦 Absorbs and prevents sweating
👠 Invisible in your shoes
🌱 Eco-Friendly and Reusable