🎹Bring out the inner musician in you!🎼
🎹 Surprises begin with the plucking of a string🎶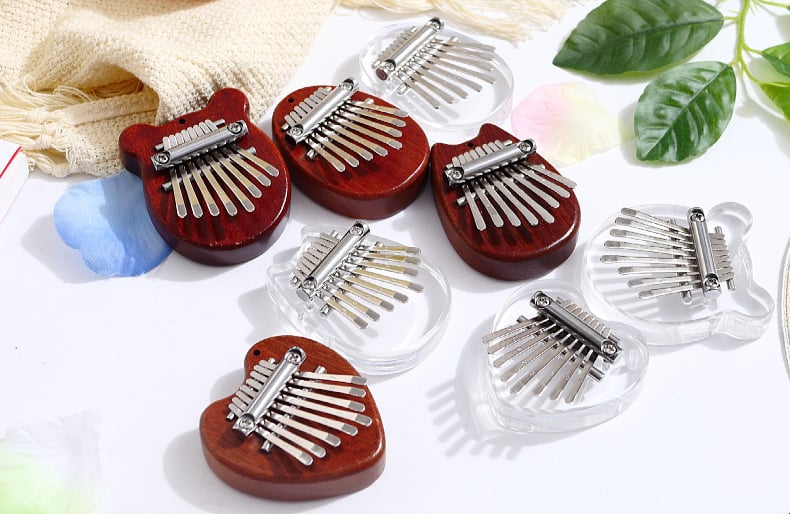 Create serenading sounds that will delight your day with a magic music box right in the palm of your hands even if you don't have any musical background.
This exquisite Mini Kalimba Thumb Piano contains a total of 8 keys and is a magic music box that can produce soothing, calming, and attractive sound.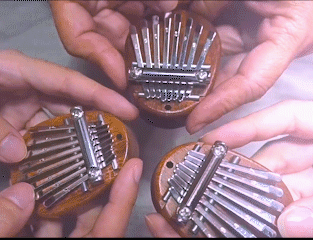 An ideal gift for music lovers. Perfect for kids and adults to use, small in size and compact. Handmade with premium quality materials and uncomplicated to tune and to use.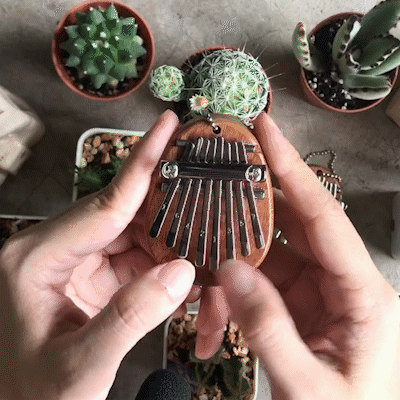 🎹Easy Learning, Pleasant Play:
It can be mastered in a very short time and can be used as soon as you can read the numbers. For children and adult beginners, the mini thumb piano is a good choice.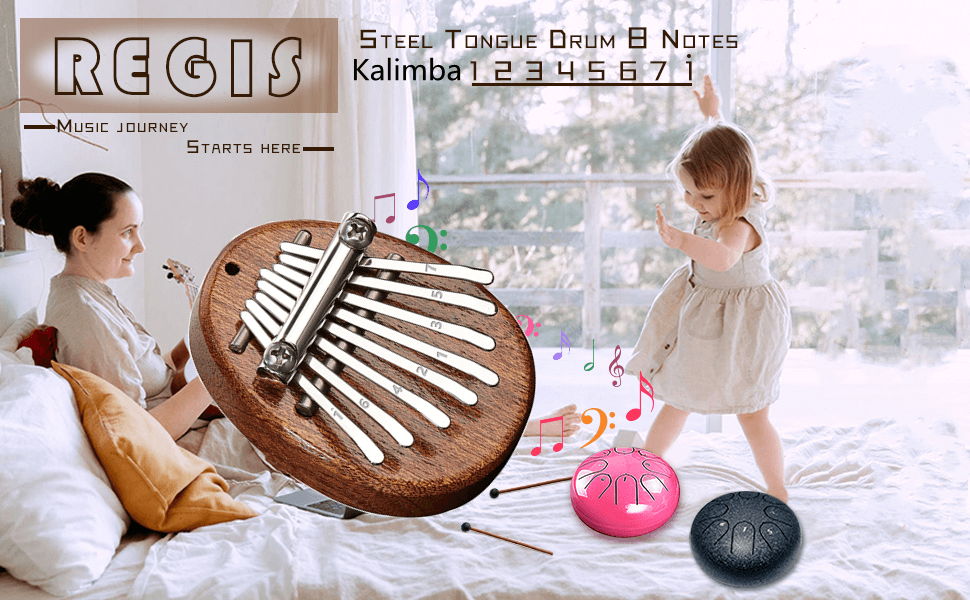 Speaking to the deep inner part

Traditional African Kalimba Music is one of the best music. It has pure logic, with a spiritual core. This music is magical, speaking to anyone's deep inner part.
Kalimba thumb piano is one of the most natural instruments. Even though its structure is many centuries old, it sounds fresh and modern.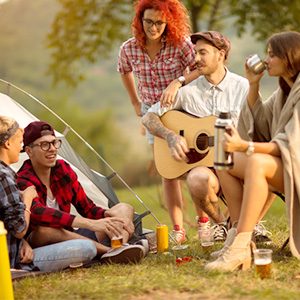 🎹Convenient To Play And Enjoy Music:
There is no music foundation, only two thumbs can make a beautiful sound. The thumb piano can also be played with other instruments, such as ukulele, guitar, etc.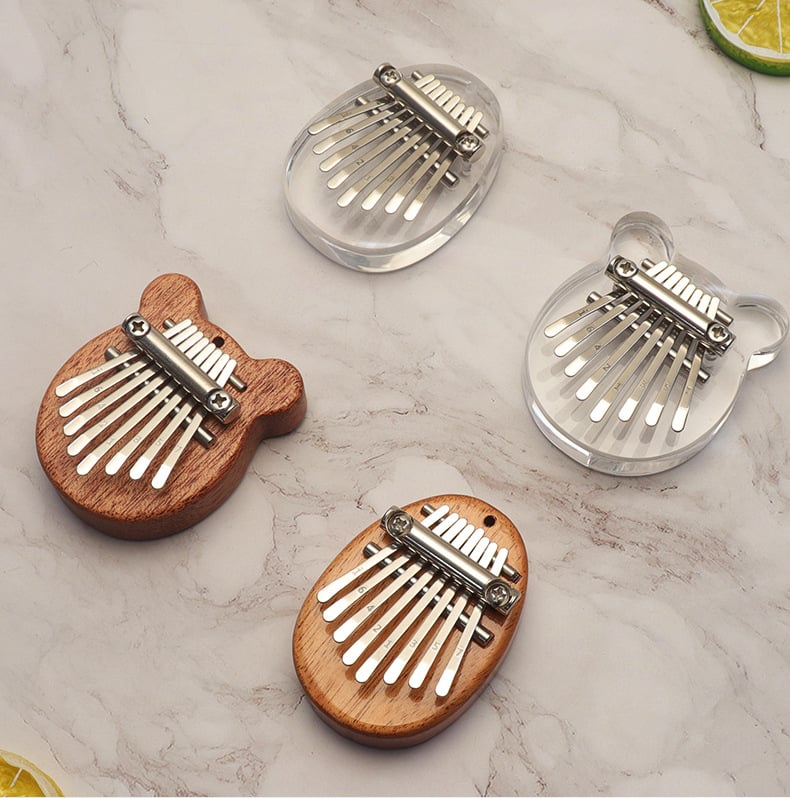 Play the Kalimba with families and friends
Playing the kalimba is like taking a deep breath and diving to the bottom of a clear and peaceful pool. The diversions and annoyances of the world evaporate.
We like to share this musical journey with another special person. We may want to share the kalimba playing with our lover. A high school student wants to play with her best friend. A grandmother wants to play with her grandchild, or a father wants to play with his child.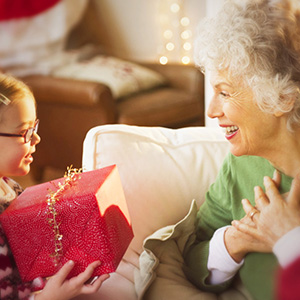 🎹Armrest Curve Design And Curved Keys:
ergonomic design and beautiful polishing effect provide a more comfortable and convenient experience. The sharp teeth of the keys are engraved with notes, which are more conducive to hand-eye coordination than other self-adhesive notebook thumb pianos, and are not easy to fall off.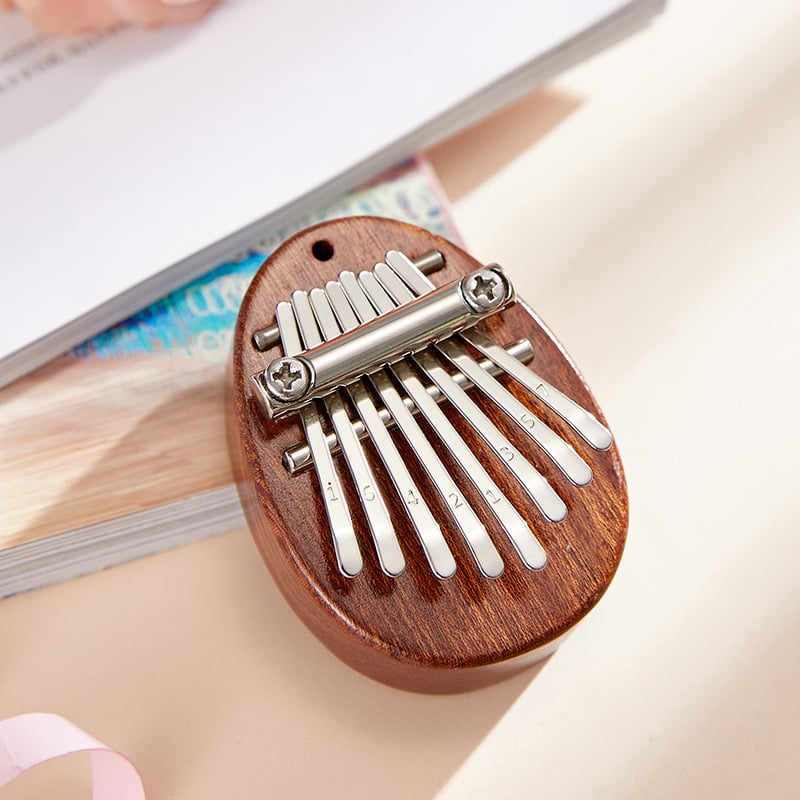 🎹Clever Design:
8 keys to engrave notes, you can play directly without stickers, especially suitable for children, adults, beginners and professionals.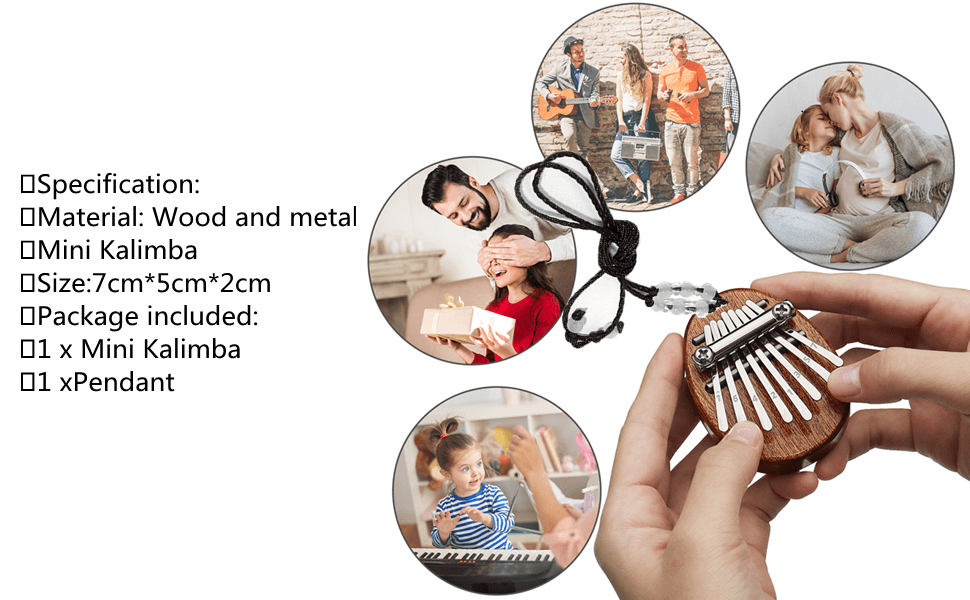 Kalimba for elders and kids
The Kalimba is small and easy to hold but has a surprisingly large voice. It's a perfect instrument for elders to keep the brain active, challenging the mind and honing hand-ear-eye coordination.
Kids about 4 5 6 7 8 9 10+-year-old and up to enjoy kalimba. The 8 keys were polished smooth to protect the young children's soft nails. Bringing one home will be fun, educational, and, well, a fascinating conversation piece.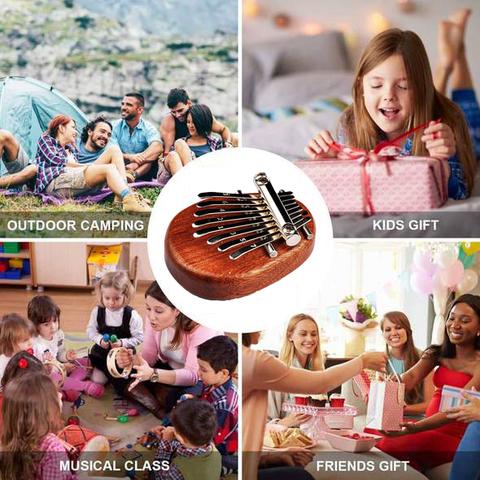 The finger harp is small and cute, making it the best musical gift for children, family and friends.
♫ Hand-rest Curve Design & Bending Keys:
Ergonomically designed and beautiful polishing to provide a more comfortable and convenient experience. The tines of the keys are engraved with notes, more conducive to hand-eye coordination than other sticker note thumb pianos, and are not easy to fall off.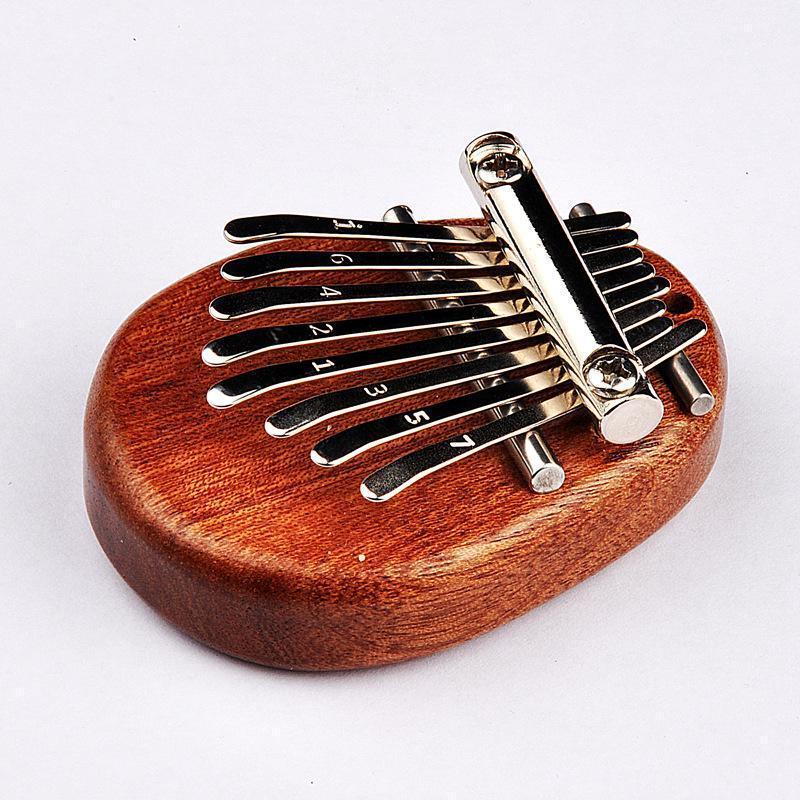 SPECIFICATIONS
Material:[body: Sapele Wood/Alec] + [keys: Carbon Steel]
Style:Wood/Crystal.
Weight: 85g.
Customer questions & answers
Question: Does it hurt your thumbs?
Answer: Not at all. I have used it for long periods at a time, trying to learn songs but I haven't suffered any pain.
Question:
What is the youngest age that can play this kalimba?
Answer:
I bought this for my 13-year-old. My 7-year-old son plays it as well.
Question: Is the kalimba easy to get started?
Answer: Yes. This is the first instrument I've ever bought and I love it. It came already assembled, and it's pretty easy to learn to play.
PACKAGE INCLUDED:
1 * Mini Thumb Piano+1 * Instruction Book+1 * 8 Key Kalimba Easy Beginner Songs Tutorial.
How To Play Kalimba?
Every kalimba that we sell will come tuned to a specific tuning. Every kalimba that we sell is a real musical instrument. The tone is the same as a piano which is International C tune.