Don't give away money the boring way, give it away with these wooden cards.
💸Your loved ones don't want to receive a boring bank card for birthday!
💸These adorable holders will make giving cash a surprise!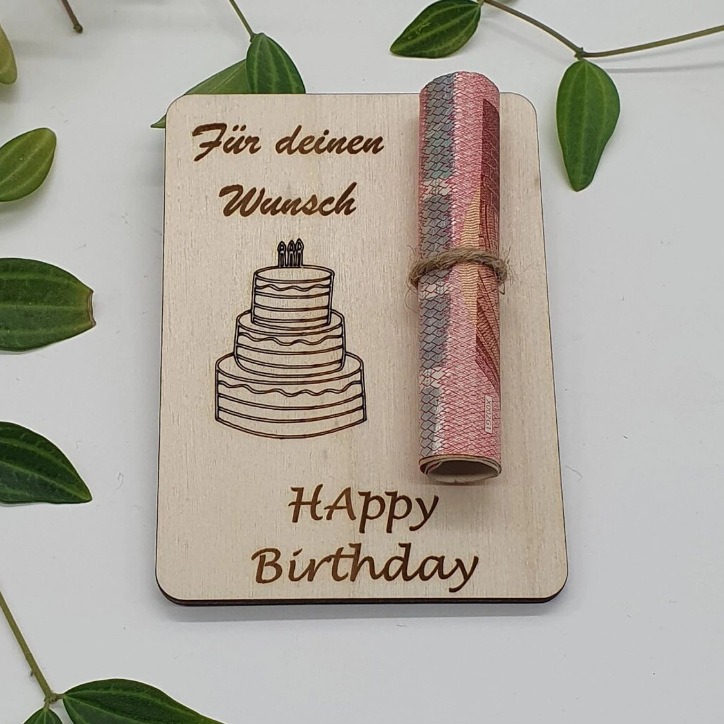 💸Plate dimensions (4 mm thick): 9.0 cm x 6.5 cm (height x width)
💸The banknotes and the decoration are not included in the offer.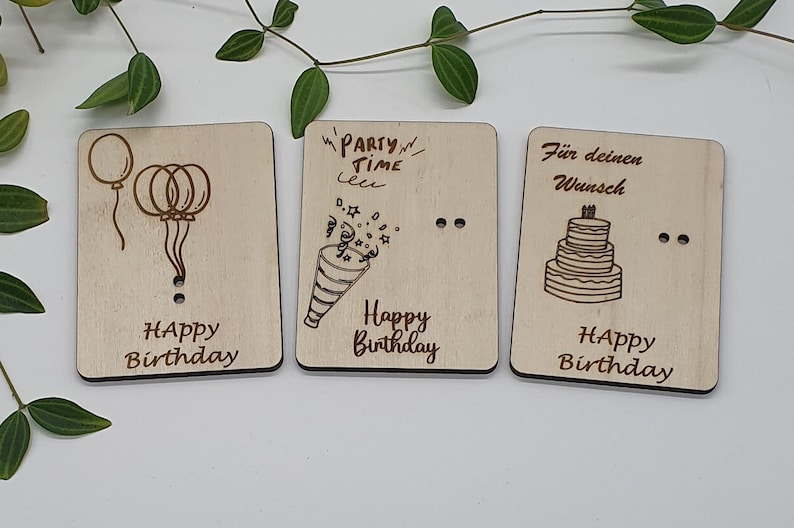 💸Due to the grain and knots that come with such natural wood, each item is slightly different. In addition, the engraving can sometimes be darker or lighter due to the wood.💸